Navigating the School System When Your Child Has ADHD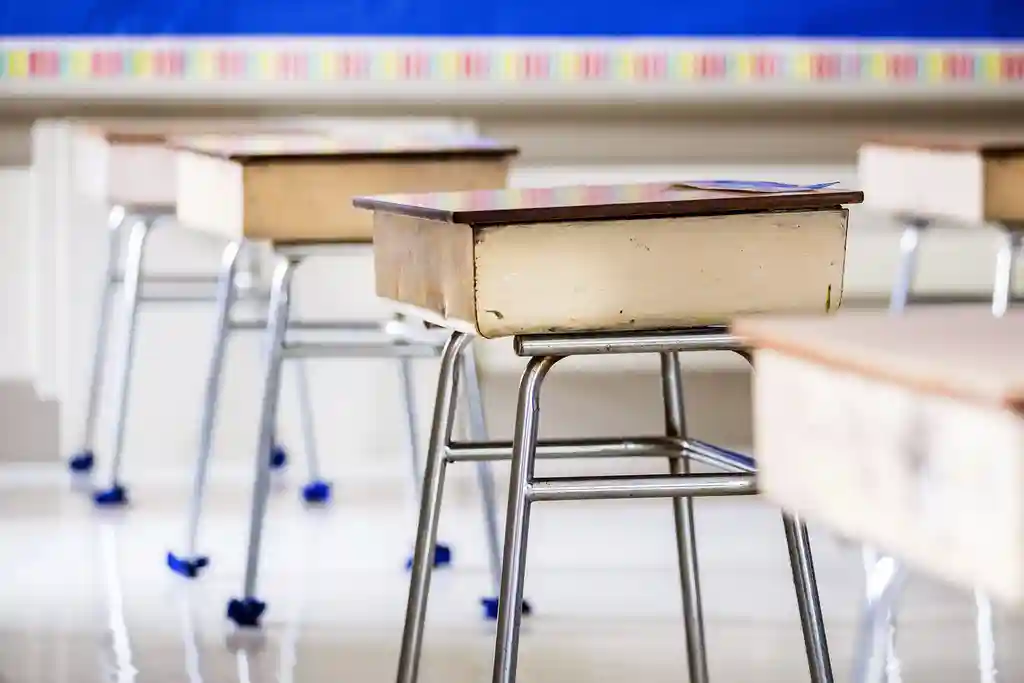 A student with ADHD faces many struggles in school. Lack of focus and organization, struggling to stay attentive and engaged, lack of impulse control, boredom, and the need for movement may all be real hardships for a student with ADHD. We've all known a child who seemed to be in any other world than the classroom or who was known as the kid who talked all the time or couldn't stay in their seat while the teacher was speaking. Imagine being that child. Imagine hearing the same things all the time:
"Please stay in your seat."
"Hands to yourself, please."
"Stay in the line, please."
"Where is your homework?"
"Oh, you forgot your lunch/backpack/pencil/etc. again?"
Try to put yourself in that child's shoes. I can easily realize that the child would have low self-esteem, feel dumber than the rest of their peers, or believe that the teacher doesn't like them. It does take a patient teacher to work with children with ADHD. My children are in high school now, so we've dealt with some really wonderful teachers. We've also dealt with some teachers who were not as equipped to work with students who have ADHD. Some schools (including the one I work at and the schools my children have attended) try to place our children who have ADHD with appropriate teachers. The right placement can make a world of difference for students.
There are, however, accommodations to help children with ADHD. These accommodations are administered through one of two plans: a 504 plan or an individualized education plan (IEP).  A 504 plan enables accommodations for things like proximity seating, multiple breaks in class, fidgets, etc. An IEP allows for all of that in addition to specialized teaching and instruction based on academic need. An IEP creates goals and objectives and utilizes standards that can be measured. An IEP is updated yearly, and a 504 is updated as needed. Both are legal documents that must be followed by school staff.
I have three children with ADHD. One has an IEP, as he also has learning disabilities and autism, and the other two have 504 plans. If you suspect your child needs additional help, please contact your child's school to discuss your concerns. As with anything else dealing with ADHD, it is usually a marathon, not a sprint.
Join us on our ADHD support page on Facebook.
Photo Credit: Tetra Images via Getty Images
Tell us what you think of this post?
Important: The opinions expressed in WebMD Blogs are solely those of the User, who may or may not have medical or scientific training. These opinions do not represent the opinions of WebMD. Blogs are not reviewed by a WebMD physician or any member of the WebMD editorial staff for accuracy, balance, objectivity, or any other reason except for compliance with our Terms and Conditions. Some of these opinions may contain information about treatments or uses of drug products that have not been approved by the U.S. Food and Drug Administration. WebMD does not endorse any specific product, service or treatment.
Do not consider WebMD Blogs as medical advice. Never delay or disregard seeking professional medical advice from your doctor or other qualified healthcare provider because of something you have read on WebMD. You should always speak with your doctor before you start, stop, or change any prescribed part of your care plan or treatment. WebMD understands that reading individual, real-life experiences can be a helpful resource, but it is never a substitute for professional medical advice, diagnosis, or treatment from a qualified health care provider. If you think you may have a medical emergency, call your doctor or dial 911 immediately.