How My ADHD Affects Me in Running My Business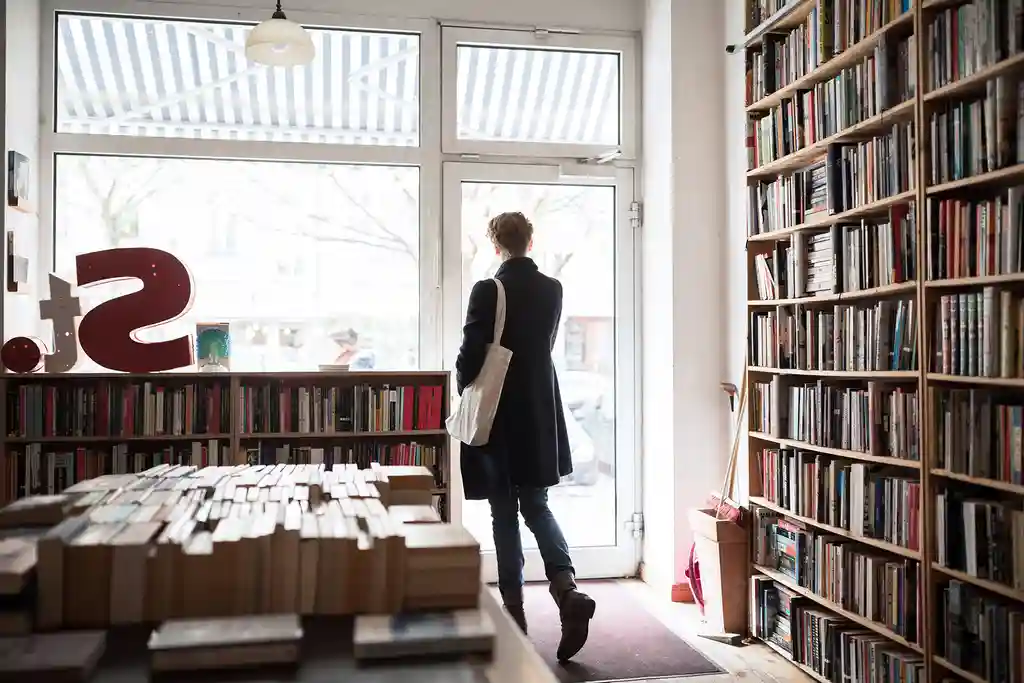 A decade ago, I achieved a huge life goal: I opened an independent, community-focused bookstore at age 31. Before starting my own business, I'd never had what most people in the U.S. would consider a typical, full-time job: clocking in for 40 hours/week at a company that hired me after I filled out an application and interviewed well. Since my early 20s, I'd worked a wide variety of jobs, but I hadn't stumbled across any career paths that felt like a good fit for the long term.
The Avid Bookshop planning process felt different. The challenges I faced were invigorating, and I loved how much I was learning. When I recount my business's origin story, I highlight the fact that I've always had a variety of interests and that Avid was the perfect way for me to explore all of them without having to commit to just one.
Now that I have an ADHD diagnosis, it seems obvious in hindsight that my brain chemistry has played a role in my career decisions since day one. My therapist told me early on that a significant percentage of entrepreneurs have ADHD. I've since read this in many books and articles about the disorder.
My brain craves novel challenges and tires easily of mundane, unexciting tasks. Like many of you reading this, I feel most fulfilled and accomplished at work when I'm using my creativity and quick thinking to solve problems. When my neurodivergent brain comes up with an answer to a longstanding issue, I feel confident and capable, thankful to be in a career where my ability to think outside the box is not only welcome but required for success. In these instances, I'm sure that I'm just the right person to be my business's founder and owner.
However, I spend a lot of time feeling down on myself. I'm worried people are two steps away from discovering that I'm a lazy imposter playing the role of a well-respected business owner. For many years, I've wanted to roll my eyes self-deprecatingly when anyone tells me, "You did your best."
Only I know I didn't actually do my best. I worry that, if people were aware of my unmet potential, they would not be so quick to compliment me on my accolades. No one can see all the ideas I have that I don't have the wherewithal or discipline to follow through on. On particularly tough days, I'm saddled with the anxiety that accompanies the hours I spend each day knowing what I should do but being totally unable to do it.
While there are several ADHD-related factors that bring stress to my work life, my #1 hurdle is my lifelong habit of procrastination. 
Normally, I am reticent to acknowledge how much I procrastinate. Sure, I'll mention it in a self-deprecating way now and again, but that mostly happens after I've finished an assignment just under the wire and can speak from a place of relief. It wasn't until I was diagnosed with ADHD in spring 2021 that I learned that my procrastination is related to executive functioning issues in my neurodivergent brain.
Work, for me, is immensely fulfilling as well as continually stressful. During the years in which I prepared to open my own business, I felt sure that I would be more organized, happier, and less prone to procrastination once I was 100% working for myself. My hunch was that my procrastinating -- and the spikes and dips of stress that come along with it -- was related to the fact that my assignments and duties were from others (bosses, teachers, supervisors, etc.).
Surely I would stop delaying and putting off important tasks once I was my own boss. Right?
Wrong.
Along with many stellar co-workers past and present, I've been able to create systems, checks, and balances to make sure that important things don't fall through the cracks. Before getting diagnosed with ADHD, I had spent significant time creating and implementing reminders and fail-safes that minimize the fallout from my tendency to procrastinate.
Overall, I'm proud of how I have taught myself to be more focused and organized at work. During smooth periods, my work stress is fairly low and my bad ADHD patterns -- including procrastination -- seem to be pretty calm. But, in tougher times (including this season), my ADHD symptoms get out of control. That leads to more anxiety, which feeds into my wish to avoid work and procrastinate, which in turn makes me more anxious overall.
During periods like this one, I try to remind myself that no feeling is forever. 2021-me has more insight and knowledge than any previous versions of myself, and that shows me how much one person can grow. I can opt to close my laptop at the end of the workday even if I haven't tackled even half of my to-dos. I can treat myself with compassion and vow to carry today's lessons into the future. I can choose to express my gratitude for this busy, ever-challenging  career that is full of meaning and joy, even on the toughest ADHD days.
Photo Credit: Luis Alvarez / DigitalVision via Getty Images
Tell us what you think of this post?
Important: The opinions expressed in WebMD Blogs are solely those of the User, who may or may not have medical or scientific training. These opinions do not represent the opinions of WebMD. Blogs are not reviewed by a WebMD physician or any member of the WebMD editorial staff for accuracy, balance, objectivity, or any other reason except for compliance with our Terms and Conditions. Some of these opinions may contain information about treatments or uses of drug products that have not been approved by the U.S. Food and Drug Administration. WebMD does not endorse any specific product, service or treatment.
Do not consider WebMD Blogs as medical advice. Never delay or disregard seeking professional medical advice from your doctor or other qualified healthcare provider because of something you have read on WebMD. You should always speak with your doctor before you start, stop, or change any prescribed part of your care plan or treatment. WebMD understands that reading individual, real-life experiences can be a helpful resource, but it is never a substitute for professional medical advice, diagnosis, or treatment from a qualified health care provider. If you think you may have a medical emergency, call your doctor or dial 911 immediately.