What Self Care Means to Me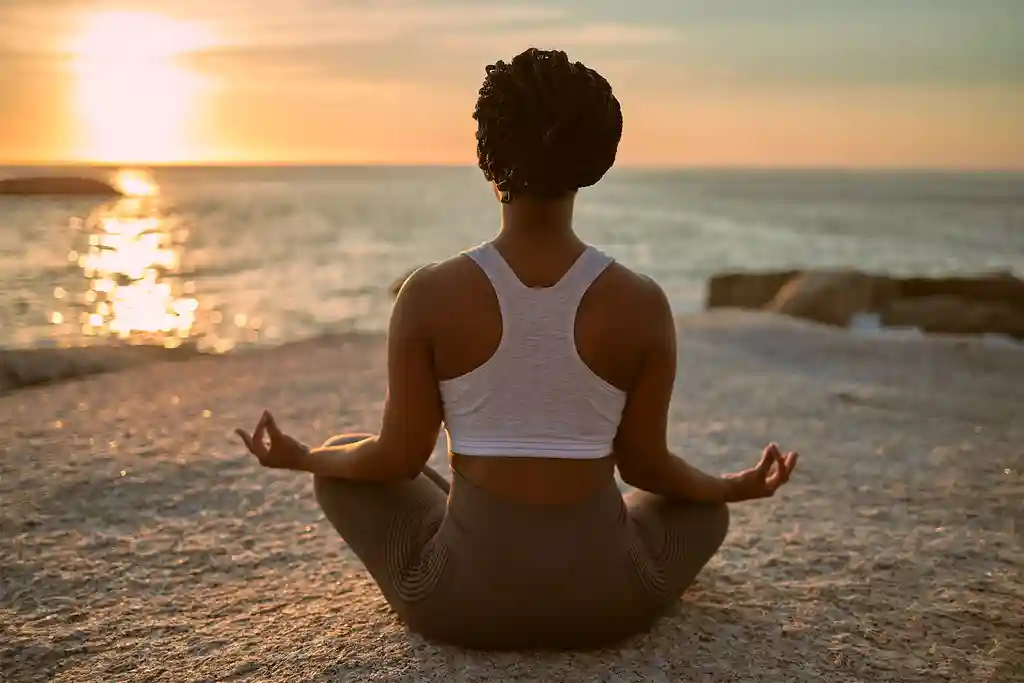 During my corporate career, I would spend most of each day reviewing reports and filling out account forms. By the time I made it back home in the evening, all of this work had left me completely drained.
It was a challenge to make dinner for my family, let alone think about self-care. But being diagnosed with a chronic disease puts a different perspective on things. Now it's extremely important to me as I continue to manage ankylosing spondylitis.
To me, it's about taking the time and effort to tend to my physical, mental, and emotional needs. It also involves keeping up with any medications or treatments prescribed by my doctor.
I also practice mindfulness by focusing on the present moment, acknowledging and accepting my current situation, and understanding that I don't have to be perfect.
I'm now prioritizing self-care every day, understanding that it's not indulgent or impractical; rather, it's essential for managing chronic pain, stress, and fatigue associated with ankylosing spondylitis. By taking care of myself and my physical health, I'm able to better manage the hardships that come with living with a chronic illness.
Some things I like to do to take care of myself are:
Making time for at least 8 hours of sleep a night. I'm a night owl but I understand that getting enough sleep is key for me to stay on top of my day and work schedule.

Exercising regularly

. Currently, I work out at home, so I like to get creative with how I exercise by going on long walks, doing yoga, or just dancing around the house! It helps keep me active and in tune with my body.

Eating a balanced diet

filled with plenty of fruits, vegetables, and healthy proteins. I'm a foodie, so I like to make sure that I'm getting enough nutrients and vitamins in my diet, which can be challenging with ankylosing spondylitis.

Journaling daily. Writing has always been a great outlet for me, so when I'm feeling overwhelmed or just need to express myself, I'll write it all down.

Unplugging from social media and the internet. Sometimes I need a break from the constant stimulation of being online, so I take Saturdays off from social media so I can disconnect and just be in the moment.

Taking breaks throughout the day to rest my body and mind. I've found it helpful to take short 15-minute breaks as I work throughout the day so my joints don't become too stiff and sore.

Setting boundaries and saying no when I need to. This is also a huge part of self-care. I'm learning to accept that even though I have tons of energy, I can't do it all and that it's OK to prioritize my needs over everything else.

Doing activities that bring me joy (baking, reading). I've recently started baking bread. I find the act of kneading the dough to be therapeutic and it's a great way for me to unwind after a long day. Plus, the result is always delicious!

Practicing gratitude. When I take time to appreciate all the good things in my life -- even if they're small and seemingly insignificant -- it helps me stay positive and motivated. Whether it's jotting down three things I'm grateful for each day or reminding myself of why I'm doing what I'm doing, it's a great way to keep my spirits up.
I have had to learn how important self-care is, and now I make it a priority each day. This practice of taking care of my body keeps me balanced and, in the moment. Plus, with ankylosing spondylitis, it's essential for managing my symptoms.
Everyone's definition of self-care is unique; what works for me doesn't need to work for you. However, by making my well-being a top priority and taking the time to nurture myself, life becomes more bearable and upbeat. Self-care can make all the difference with managing chronic illness, so don't be afraid to give yourself permission! You deserve love, too! 
Stay connected to others with ankylosing spondylitis. Join our Facebook Support Group now. 
Photo Credit: Marco VDM / E+ via Getty Images 
Tell us what you think of this post?
Important: The opinions expressed in WebMD Blogs are solely those of the User, who may or may not have medical or scientific training. These opinions do not represent the opinions of WebMD. Blogs are not reviewed by a WebMD physician or any member of the WebMD editorial staff for accuracy, balance, objectivity, or any other reason except for compliance with our Terms and Conditions. Some of these opinions may contain information about treatments or uses of drug products that have not been approved by the U.S. Food and Drug Administration. WebMD does not endorse any specific product, service or treatment.
Do not consider WebMD Blogs as medical advice. Never delay or disregard seeking professional medical advice from your doctor or other qualified healthcare provider because of something you have read on WebMD. You should always speak with your doctor before you start, stop, or change any prescribed part of your care plan or treatment. WebMD understands that reading individual, real-life experiences can be a helpful resource, but it is never a substitute for professional medical advice, diagnosis, or treatment from a qualified health care provider. If you think you may have a medical emergency, call your doctor or dial 911 immediately.