Healthy Eating and Spotting Food Triggers With AS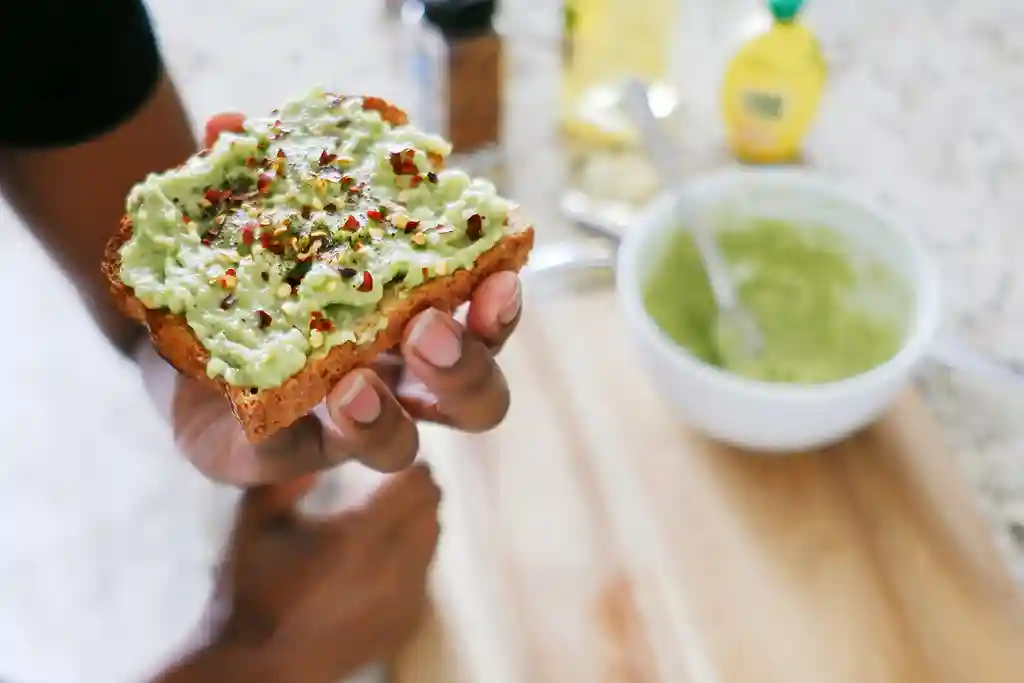 I love food. It's one of life's greatest pleasures. But when you live with ankylosing spondylitis, maintaining a healthy diet can be tricky.
Particular foods and drinks can trigger flare-ups that cause pain, inflammation, and stiffness in your joints. Unfortunately, there's no concrete evidence on which foods are triggers for AS. Everyone's body is different and reacts to food in its own way.
Ankylosing spondylitis has taught me the hard way that some food and drinks can cause severe pain. Fresh tomatoes and soy milk, for example, are a couple of my triggers. I no longer include them in my diet.
Eating the right foods is essential for managing AS symptoms, yet it can be hard to figure out what specifically triggers a flare-up. Every person will have their own individual sensitivities, so discovering your ideal diet may take some trial and error.
If you suspect that something you're eating or drinking could be triggering your AS symptoms, the best thing to do is to avoid it for a while and see if your symptoms improve.
It's also important to keep a food journal in which you record what you eat and drink and how you feel afterward. This can help you track any possible triggers that may be causing flare-ups in the future. Experiment with your diet so you can determine what works for you.
Here are some other tips on how to stay healthy and spot possible food triggers while living with AS:
Tune in to your body: Observe how you feel after eating particular dishes. If something is causing more distress than normal, it may be a symptom trigger for AS.

Reduce your consumption of red meat as it can be hard to process and exacerbates AS symptoms. Instead, opt for lighter options such as fish or poultry, which are easier on the digestive system.

Minimize inflammation by abstaining from spicy and acidic foods like hot peppers, chili, tomatoes, pineapple, and citrus. While these foods may be quite delicious, they have the potential to worsen inflammation.

Embrace a healthy diet by incorporating omega-3 fatty acids, which have anti-inflammatory properties that can help minimize the pain and swelling associated with AS. Before practicing yoga, my day starts with a lukewarm glass of chia seeds, honey, and lemon juice. Chia seeds are not only a reliable source of omega-3 fatty acids but have also been proven to promote cardiovascular health.

Stay hydrated. Dehydration can lead to an increase in AS symptoms, so drink plenty of water throughout the day. My daily fluid intake is a minimum of 1.5 liters, mainly made up of water and decaffeinated herbal tea. Not only will drinking water keep you hydrated, but it can also help flush out toxins from your body.

Add probiotics to your diet, such as kimchi and other fermented foods. Probiotics can help restore balance to the good bacteria in our gut, which is linked to reducing inflammation. If eating kimchi isn't your thing, you can try a fermented protein powder, which you can find at your health food store.

Exercise regularly to help reduce inflammation and improve mobility. Low-impact activities such as yoga and walking are great for people with AS, as they don't put too much strain on the joints. My aim is to practice yoga at least 4 or 5 days a week and take short daily walks in the morning with my dog. As a result, my flexibility has been steadily improving.

Eat more antioxidant-rich foods for an extra defensive layer against inflammation. Fruits and veggies such as blueberries, spinach, and kale are a great way to make sure your cells have the protection they need. A few antioxidants can go a long way in giving you that shield of defense.
By experimenting with your diet and lifestyle, you can identify which foods trigger AS symptoms so you can make the necessary changes to improve your health. Listen to your body, pay attention to any changes in how you're feeling after eating certain foods, and create a plan that works for you.
Remember to be patient and stay consistent with any dietary or lifestyle changes you make, as it can take some time for your body to adjust. With the proper treatment and care, you can live an active and fulfilling life.
Stay connected to others with ankylosing spondylitis. Join our Facebook Support Group now. 
Photo Credit: Grace Cary via Getty Images
Tell us what you think of this post?
Important: The opinions expressed in WebMD Blogs are solely those of the User, who may or may not have medical or scientific training. These opinions do not represent the opinions of WebMD. Blogs are not reviewed by a WebMD physician or any member of the WebMD editorial staff for accuracy, balance, objectivity, or any other reason except for compliance with our Terms and Conditions. Some of these opinions may contain information about treatments or uses of drug products that have not been approved by the U.S. Food and Drug Administration. WebMD does not endorse any specific product, service or treatment.
Do not consider WebMD Blogs as medical advice. Never delay or disregard seeking professional medical advice from your doctor or other qualified healthcare provider because of something you have read on WebMD. You should always speak with your doctor before you start, stop, or change any prescribed part of your care plan or treatment. WebMD understands that reading individual, real-life experiences can be a helpful resource, but it is never a substitute for professional medical advice, diagnosis, or treatment from a qualified health care provider. If you think you may have a medical emergency, call your doctor or dial 911 immediately.