Ankylosing Spondylitis and Pregnancy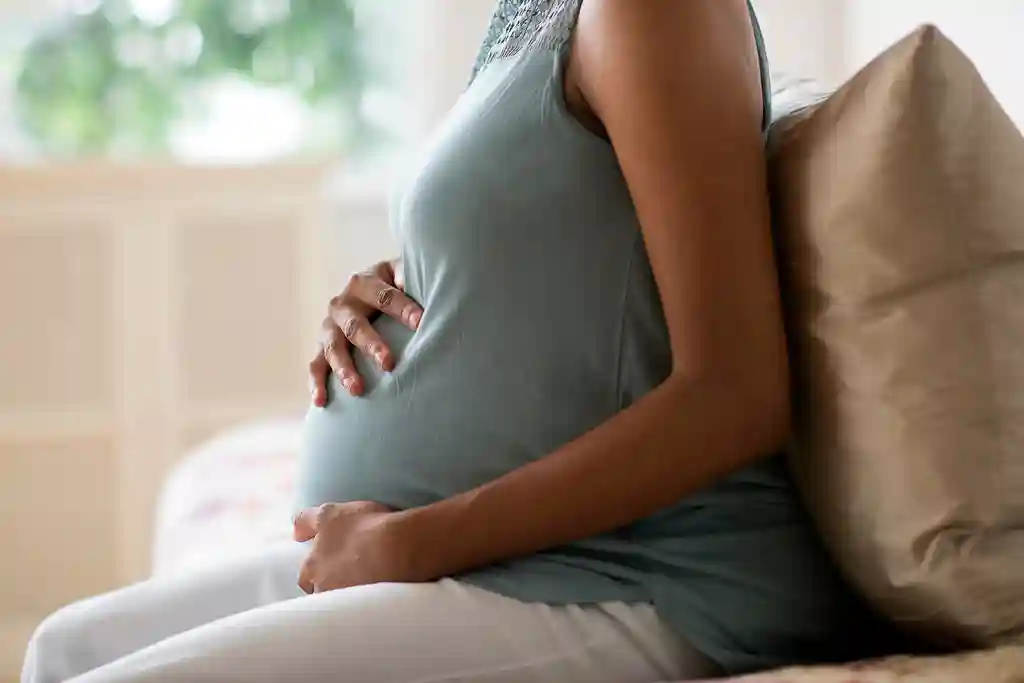 My husband and I were very excited when we started our family.
Having my daughter as the first addition was an awe-inspiring experience that I'll never forget. Throughout the pregnancy, I felt a wave of joy and anticipation unlike anything else. Back then, ankylosing spondylitis wasn't in the picture. I didn't even feel the slightest bit of pain or endure morning sickness, and because I worked out faithfully, my health was at its peak. 
Eight months into my pregnancy, I asked for permission from my obstetrician to take part in a bicycle race I enjoyed the previous summer. He looked at me and said, "That's not a good idea. What if you fall off your bike?" It was an excellent point, so I nixed the bike race.
After a few years, I became pregnant with my son. It was smooth sailing until the eighth month, when I experienced some pain that was off and on in the back of my neck. It didn't seem like a big deal at the time. Little did I know that later on, I would receive a life-changing diagnosis of ankylosing spondylitis.
I'm blessed to have had my children before the onset of intense hip pain, and I'm immensely grateful. For mammas-to-be with ankylosing spondylitis, pregnancy can be a very nerve-racking experience. Feeling weakened and drained of energy while carrying a tiny person in your womb is no simple task. But, like me, many women with chronic pain have successfully started a family. Are you considering starting a family and feeling apprehensive about how your body will cope?
Here are some tips to help you prepare and navigate the journey:
Speak to your medical professional: Have a candid discussion with them about any chronic pain that you experience. They can provide invaluable guidance and help you prepare for and manage the pain during pregnancy. Inquire about safe ways of controlling the pain and other treatments that may help ease it.
Conquer stress: During pregnancy, maintain a normal daily routine and make time for relaxing activities like yoga and meditation to manage stress. Keep an eye out for any triggers that could amplify your stress levels; when you find them, take the required steps to decrease their effects.
Foster a strong support system: It's crucial to surround yourself with a strong support system of friends, family, or support groups. They'll provide moral support, help with everyday tasks, and also relieve stress.
Seek additional help if needed: Women with lingering pain may encounter more issues during pregnancy. Your obstetrician may recommend you connect with an expert who's knowledgeable in managing discomfort while pregnant.
Take charge: Create an organized plan with your health care provider that allows you to track changes in your body while also preparing for any potential issues. Establishing a schedule of prenatal visits, along with an efficient pain management plan, can help to achieve the best possible outcome.
Listen to your body: It's essential to stay in tune with your body and pay attention to any changes that may take place during pregnancy. If you experience any unusual pain or discomfort, don't hesitate to call your doctor immediately. They'll be able to provide a tailored treatment plan suited to your specific needs. Furthermore, regular physical activity and rest can help keep the symptoms of ankylosing spondylitis in check.
Make healthy lifestyle choices: To ensure a healthy pregnancy for both you and your baby, it's vital to make conscious lifestyle choices. Create a balanced diet that incorporates necessary nutrients; refrain from eating unhealthy foods. Don't forget to stay hydrated with lots of water whenever possible. Follow your doctor's advice on supplements and medications to take and to avoid. 
Practice self-care: Invest in yourself and practice good self-care. Activities, such as walking and meditation, can help reduce chronic pain symptoms significantly.
Building a family can seem intimidating, particularly for women struggling with chronic pain. Yet it's totally possible to manage your pain and ready yourself for pregnancy. Get help when you need it. Speak with medical professionals and focus on taking care of yourself. The dream of starting a family is a valid, achievable goal with proper preparation and support. I'm wishing you all the best!
Stay connected to others with ankylosing spondylitis. Join our Facebook Support Group now. 
Photo Credit: JGI / Tom Grill via Getty Images
Tell us what you think of this post?
Important: The opinions expressed in WebMD Blogs are solely those of the User, who may or may not have medical or scientific training. These opinions do not represent the opinions of WebMD. Blogs are not reviewed by a WebMD physician or any member of the WebMD editorial staff for accuracy, balance, objectivity, or any other reason except for compliance with our Terms and Conditions. Some of these opinions may contain information about treatments or uses of drug products that have not been approved by the U.S. Food and Drug Administration. WebMD does not endorse any specific product, service or treatment.
Do not consider WebMD Blogs as medical advice. Never delay or disregard seeking professional medical advice from your doctor or other qualified healthcare provider because of something you have read on WebMD. You should always speak with your doctor before you start, stop, or change any prescribed part of your care plan or treatment. WebMD understands that reading individual, real-life experiences can be a helpful resource, but it is never a substitute for professional medical advice, diagnosis, or treatment from a qualified health care provider. If you think you may have a medical emergency, call your doctor or dial 911 immediately.