Things I've Learned Traveling With AS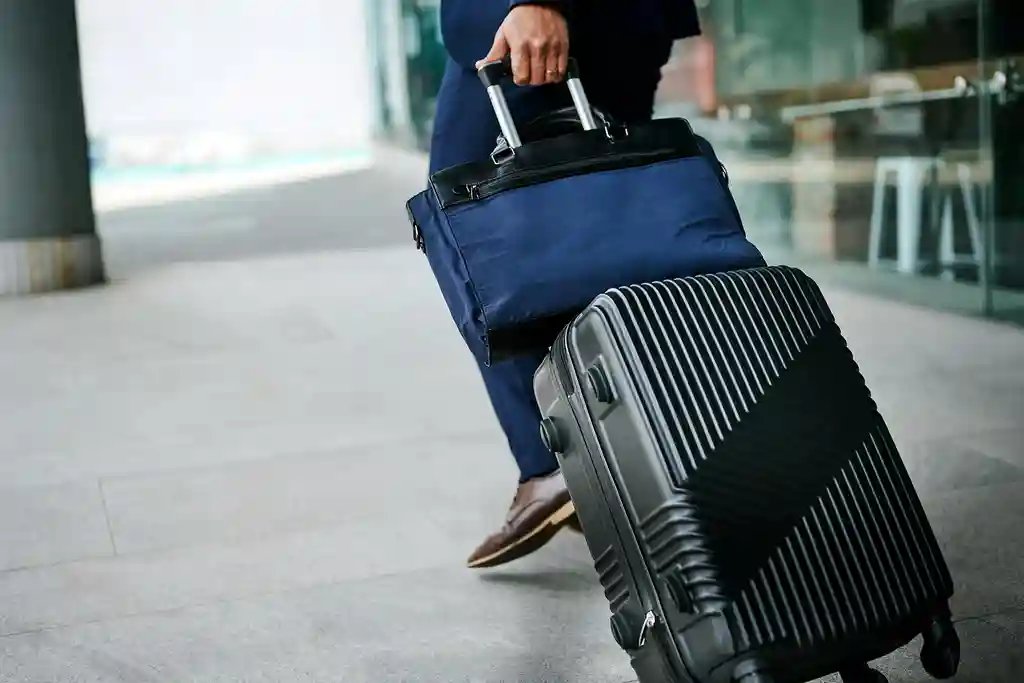 Traveling with any disability can be a challenge. People with disabilities have different needs, and handling some of those needs can be a challenge away from home. I've learned what works best for me and what I need to take with me on longer trips. Here are a few "never leave without" items I take with me when I travel. 
So the first things I grab are my comfy shoes. These may not go with everything I have packed, but they are a must. When I am out exploring a new area, not having to worry about my feet hurting is a must. I have found that Kuru shoes are perfect for my feet when I'm going to be out all day. I also went to a local shoe store and bought inserts that help. These are definitely a "never leave at home" item. 
The next item I always pack is my cane. I rarely need it, but when I do, I want to have it. Our last trip to NYC was just such a time. We were in NYC for 5 days, and by the third day my hip wasn't having it. Luckily for me, I had my cane with me so I didn't have to miss out on anything! I only had to use it for an afternoon, but it was so worth having with me. 
It's also a good idea to check the side effects of your medication. With some medications you have to avoid direct sunlight as you can burn easily. If this applies to you, you can easily pack long sleeve shirts, hats, and anything else to help block the sun. 
Speaking of medications, it's always a good idea to bring some crackers or a snack to take with your medications if they require food. I carry a backpack when I travel. I keep my meds, snacks, and anything else I need. I also pack a small fanny pack to carry with me so I can just take what I'm going to need for my excursion! 
Don't forget the nonprescription stuff either. Biofreeze or any other over-the-counter medications can help as well. These can also be picked up in most pharmacies or grocery stores. If you don't pack them, they should be easy to find while you are out. I even found Voltaren gel in Switzerland! Without it, my trip might have been ruined. 
Traveling with AS can be challenging, but remembering these few things helps me make the most out my trips. I hope my tips can make traveling with AS a little easier for you. 
Stay connected to others with ankylosing spondylitis. Join our Facebook Support Group now. 
Photo Credit: mapodile / Getty Images
Tell us what you think of this post?
Important: The opinions expressed in WebMD Blogs are solely those of the User, who may or may not have medical or scientific training. These opinions do not represent the opinions of WebMD. Blogs are not reviewed by a WebMD physician or any member of the WebMD editorial staff for accuracy, balance, objectivity, or any other reason except for compliance with our Terms and Conditions. Some of these opinions may contain information about treatments or uses of drug products that have not been approved by the U.S. Food and Drug Administration. WebMD does not endorse any specific product, service or treatment.
Do not consider WebMD Blogs as medical advice. Never delay or disregard seeking professional medical advice from your doctor or other qualified healthcare provider because of something you have read on WebMD. You should always speak with your doctor before you start, stop, or change any prescribed part of your care plan or treatment. WebMD understands that reading individual, real-life experiences can be a helpful resource, but it is never a substitute for professional medical advice, diagnosis, or treatment from a qualified health care provider. If you think you may have a medical emergency, call your doctor or dial 911 immediately.