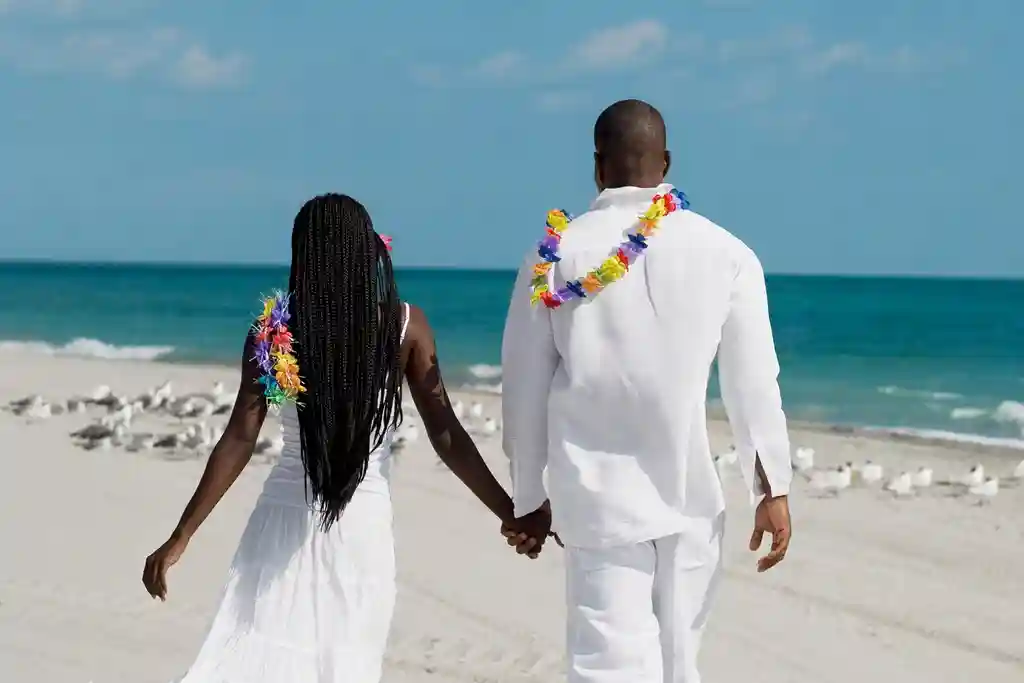 They say true love takes your breath away. I agree. It did for me.
When I met my now husband (at church), I wasn't even in the "dating" mode. I was focused on serving in youth ministry, excelling in my magazine job, and spending time with family and friends. They also say when you're not looking is likely when you'll find love. I agree. That was also true for me.
My husband was in a Christian hip-hop group, and I was running around with a clipboard telling him (and about 30 other performers) where to go for a concert I had organized that would have about 500 teens arriving any minute. He stopped to tell me he "didn't like" my hat! I actually thought I looked cute in my multicolor newsboy-style hat. After my crinkled face reaction, he quickly replied: "I don't like your hat … I lovveee your hat." Well durn. If you mix wit, a little sarcasm, a sparkling smile, and attention to detail, well then, I'm just gone. Gone baby gone!
Our first date was my own love song if I could have written it in advance – soul food, a Shakespeare play, followed by a late-night intimate hole-in-the-wall jazz club. And maybe much to his chagrin, lots and lots and lots of talking!
Fast-forward more than 10 years, a few states, an adorable beagle, trips around the world, and many laughs, and as cheesy as it sounds, I'll say it anyway: I have the same butterflies as I did on days one, two, three, and four.
Because life is life – in the midst of all of the wonderful has been some crushing terrible. We have experienced significant loss – including the adorable beagle. We have laid parents to rest and said goodbye to life-long friends. Our minds have been overwhelmed with the weight of injustice. And our bodies have let us down.
When I was formally diagnosed with asthma, my then-boyfriend and I were at the height of our dating life. I was sick for months and couldn't shake a very challenging cough. He would bring me soup, do medicine runs for me, and watch movies on repeat while I dozed off. Finally, my doctor made the connection between my frequent bouts with bronchitis and difficulty shaking colds and coughs. I was stamped with the scarlet letter A of another kind. I was scared. I felt both too young and too old to have asthma. Why now?
But then I figured, well, why not see how this guy acts with a newly diagnosed girlfriend? Well … he showed up! He continued to help wherever he could. He didn't make me feel broken even though that's how I felt. He was interested in the medicine I needed and how often. He was prepared to alter activities that might flare asthma. As much as the fun dates, dinners out, and meeting family and friends around the country helped convince me that this might be the man of my dreams, the tough times did the same.
These days, he's the same guy – going above and beyond. He stops me if he sees I'm too much. If I'm in the beginning of a cold or flu, he activates immediately. I feel safe with him and my asthma. When he's not around is when I feel the most vulnerable because he's always watching and so incredibly protective. My own personal health bodyguard.
Asthma has also taken my breath away – in all of the most negative ways. My husband took it away too and then returned it to me again and again.
Photo Credit: Visual Ideas/Nora Pelaez / Tetra images via Getty Images
Tell us what you think of this post?
Important: The opinions expressed in WebMD Blogs are solely those of the User, who may or may not have medical or scientific training. These opinions do not represent the opinions of WebMD. Blogs are not reviewed by a WebMD physician or any member of the WebMD editorial staff for accuracy, balance, objectivity, or any other reason except for compliance with our Terms and Conditions. Some of these opinions may contain information about treatments or uses of drug products that have not been approved by the U.S. Food and Drug Administration. WebMD does not endorse any specific product, service or treatment.
Do not consider WebMD Blogs as medical advice. Never delay or disregard seeking professional medical advice from your doctor or other qualified healthcare provider because of something you have read on WebMD. You should always speak with your doctor before you start, stop, or change any prescribed part of your care plan or treatment. WebMD understands that reading individual, real-life experiences can be a helpful resource, but it is never a substitute for professional medical advice, diagnosis, or treatment from a qualified health care provider. If you think you may have a medical emergency, call your doctor or dial 911 immediately.