How I Navigate Asthma During the Holidays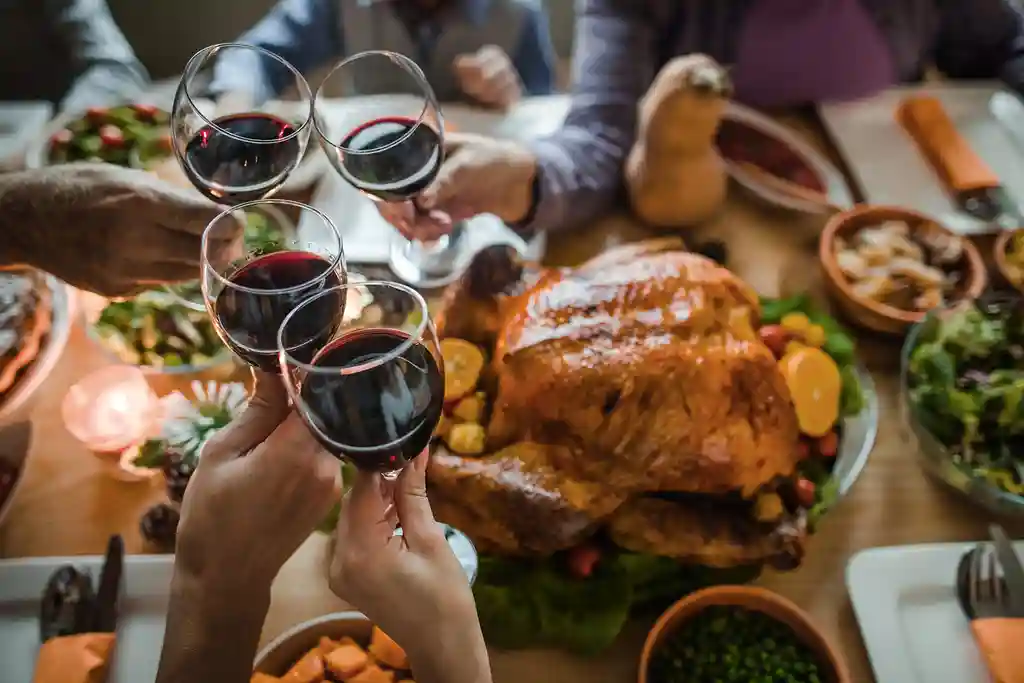 As someone who has a cuppa pumpkin spice as soon as the clock hits 12:01 on September 1st, I never want to miss a ghoulishly good time come Halloween. 
And when it comes to Christmas, well, let's just say Santa throws up each year in our home. 
So, when I'm down and out because of asthma, I miss my favorite time of the year. 
Heck, I trick-or-treated "dressed" as a patient in the hospital when I was a kid. The nurses were kind enough to play the part of the local neighborhood and pass out candy as I dragged my IV behind me. 
How I Handle Asthma and Holiday Gatherings
​These days it's hard to think of a fall or winter celebration in which I wasn't sick, hospitalized, or simply social distancing. As someone with asthma, gatherings have always been superspreaders.
The truth is, flu season is fall. So, for Thanksgiving and Christmas, I've never been able to thoroughly enjoy the holidays without concern for an illness-induced asthma attack. 
This year, however, I'm planning ahead. I'm trying to play my cards right to keep from picking up the flu (or worse, COVID). I double down on eating healthy, avoiding allergy triggers, and getting the flu shot and my COVID boosters as soon as I'm eligible. 
Don't get me wrong, I don't mind lying in bed and watching The Great Pumpkin … it's just the stack of tissues and the nebulizer that I could do without. 
Dusting, Decorating, Asthma, and the Holidays
I have an entire room dedicated to holiday decor storage in my home. But the word "storage" sends my sinuses into a mock allergy attack. I literally feel sneezy at the thought of my beloved Christmas decorations. 
The dust that settles over the course of a year, on all that tangled garland, will inevitably end up in my lungs. And since I have allergy-induced asthma, I have to take precautions when I decide to blast the Christmas music and drag out the advent calendar. 
Here's how I usually prep for my yearly decorating rituals:
Take daily allergy medications or antihistamines before I begin (one or the other).

Wear a mask while decorating.

Drink plenty of fluids (or hydration beverages).

Rest up. (It's incredible how tired allergies make me … and how they lower my immune system.)

Take immune-boosting supplements.

Avoid common allergens. (Yes, this might even mean the Christmas tree.) 
Tip: If you're like me and love the magic of a fresh-picked Christmas tree (but sneeze the second you hang the first light), consider an artificial tree. To re-create that special magic, you can find safe-for-you essential oils or candles that smell like a real tree.
This protocol usually keeps me healthy throughout my decorating days. (Yes, it takes quite a few days to get it right.) 
Handling Holiday Stress and Asthma
While I look forward to the holidays year-round, a lot of stress is involved. 
The shopping. 
The gatherings.
And the hustle and bustle in general.
It gets a little crazy, but I'd venture to guess that's also a part of why many live for the holidays. 
With that being said, stress = illness = asthma. So, aside from eating and resting well, I also take supplements to support immunity and consciously try to remain mindful through meditation and yoga. 
The holidays are like a marathon, and marathons are won through preparation. 
Photo Credit: skynesher / E+ via Getty Images
Tell us what you think of this post?
Important: The opinions expressed in WebMD Blogs are solely those of the User, who may or may not have medical or scientific training. These opinions do not represent the opinions of WebMD. Blogs are not reviewed by a WebMD physician or any member of the WebMD editorial staff for accuracy, balance, objectivity, or any other reason except for compliance with our Terms and Conditions. Some of these opinions may contain information about treatments or uses of drug products that have not been approved by the U.S. Food and Drug Administration. WebMD does not endorse any specific product, service or treatment.
Do not consider WebMD Blogs as medical advice. Never delay or disregard seeking professional medical advice from your doctor or other qualified healthcare provider because of something you have read on WebMD. You should always speak with your doctor before you start, stop, or change any prescribed part of your care plan or treatment. WebMD understands that reading individual, real-life experiences can be a helpful resource, but it is never a substitute for professional medical advice, diagnosis, or treatment from a qualified health care provider. If you think you may have a medical emergency, call your doctor or dial 911 immediately.