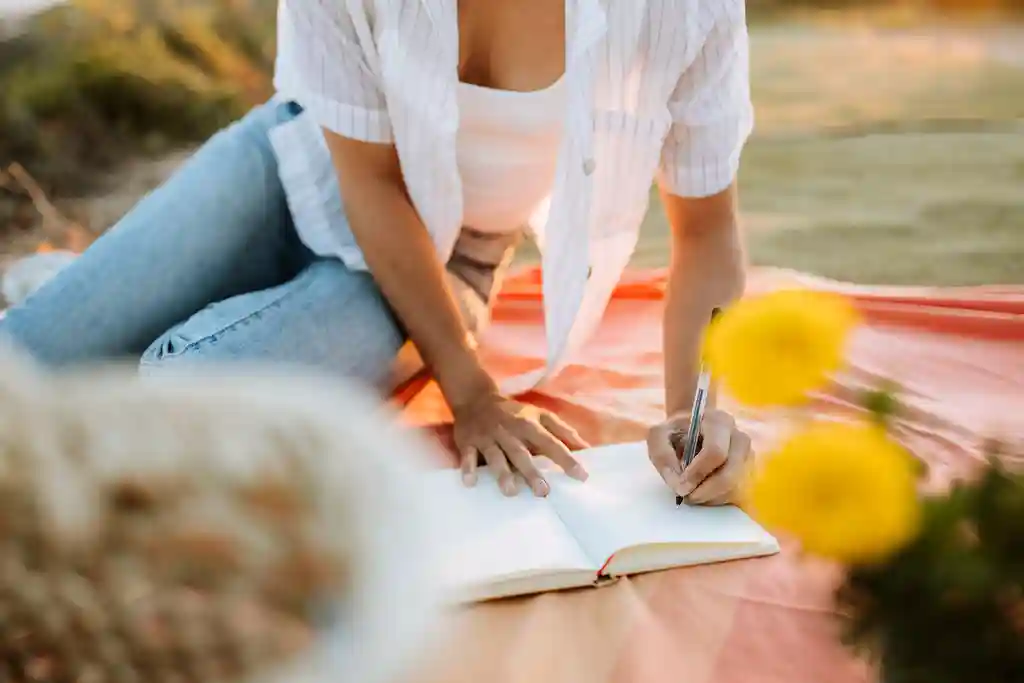 I believe everything is a teacher – even a chronic illness. 
Asthma has taught me a lot over the years – but especially this past year as I've dedicated space to write about it. Here are 12 things I learned that no one can take from me. 
Asthma sucks! I didn't just learn this fact this year, but I fully learned it. I learned just how much of the body asthma can impact, and let's just say – it's almost every part.

 

I used to think it was a lung thing that stayed in the lungs. Unfortunately, that's not the case. Knowing that asthma is systemic (or impacts the full body) makes it that much more of a condition to monitor. 
Healing is hard. Taking care of my body is a full-time job, part-time at best. The world is always changing. My body is always changing. I've learned to stay diligent about my health, and that sometimes means undoing years of not-so-great health choices can also take years.
Asthma is serious. I used to think as long as I had my inhaler, everything would be fine. I'm learning that asthma is more serious than that at times. One, I may not always be near my inhaler. Second, any number of triggers can put my lungs in crisis. I've gone from thinking it was just an inconvenient childhood disease to understanding just how serious it is – especially if not controlled.
I have to pay attention. This seriousness means that I have to check in with myself and my breathing – almost daily. My doctor recently reminded me that I might want to use my peak flow meter from time to time to gauge how well my breathing is doing. In the past, I have unscientifically used how well I did on a flight of stairs as an indicator, but asthma is more than steps and movement. Certain triggers can lead to an asthma flare even if you're not moving around a lot. I'm not a doctor, but I know my body and I'm intent on listening to it.
My inhaler is not optional. Until this year, I had a take-it-or-leave-it attitude about my inhaler. I would only bring it to Zumba classes or if I was going on a walk. It was when I found myself struggling to breathe at a dance party and once before at the airport that I put two and two together. Now, I have several inhalers around the house in case of emergency and I take one everywhere I go. Do I like it? Absolutely not. Do I need it? Absolutely.
It's not your fault. Asthma is a disease that is often caused by factors outside of our control. Yes – things like smoking and a poor diet can make it worse, but in general asthma just is. I used to think it was due to being out of shape or "not as strong" as my peers. Movies and classic children's books would have you think asthma was a condition for the weak. Not so. Some top athletes and historical figures had asthma.
Some of this is cyclical. Like clockwork, I can count on my asthma to be a problem in the spring when my seasonal allergies are flaring and in the cold, winter months when I tend to get sick. Taking note of this while writing about asthma has reminded me how important it is to focus on my health during those seasons more than most. I schedule things around this reality. I say no a little more. I load up on vitamins, healthy food, moderate exercise, and lots of rest.
I'm not sure how to ask for help. My husband recently asked me how he could be a better help to me with my asthma. First off, love him! Second, I wasn't sure how to answer. All I could think of was to ask him to remind me to stay on top of taking my daily inhaler and to let me know if he noticed my breathing was a little off. Since then, he has mentioned when I seem a little more winded. Just having an extra person on the lookout for any change in symptoms is so helpful.
Asthma whispers before it yells. Some health conditions come in with a loud boom. Others may be softer before they become a bigger issue. I've noted this with my asthma lately. I was feeling so great (so I thought) that I took myself off my asthma medicine early in 2022. Big mistake! By the time allergy season rolled around followed by a 3-week bout with COVID in mid-summer, I was struggling! My doctor gave me a good scolding for assuming that a lack of symptoms meant a lack of asthma. It does not.
Some things make it worse. I have started to note the things that make my asthma worse and, again, it's more than just an intense workout. It's stress, eating too much dairy, not getting enough sleep, doing a heavy housecleaning without opening the windows, and more. The more I've made these connections, the better my coping with asthma has been.
My breath is a precious commodity. I've had days when my breathing was labored, others when I struggled to breathe, and days when I breathed free and clear. All of these days have reminded me just how important the ability to breathe freely is. Now, when I see someone on oxygen or hear about someone having trouble breathing, I have greater empathy. I know I took my ability to breathe freely for granted. But it is a gift.
Things can get better. I've had good days with asthma and bad days and good days again. The good assures me that by staying on the right treatment plan and listening to my body, I can enjoy life all while taking a deep and thankful breath. 

 
Tell us what you think of this post?
Important: The opinions expressed in WebMD Blogs are solely those of the User, who may or may not have medical or scientific training. These opinions do not represent the opinions of WebMD. Blogs are not reviewed by a WebMD physician or any member of the WebMD editorial staff for accuracy, balance, objectivity, or any other reason except for compliance with our Terms and Conditions. Some of these opinions may contain information about treatments or uses of drug products that have not been approved by the U.S. Food and Drug Administration. WebMD does not endorse any specific product, service or treatment.
Do not consider WebMD Blogs as medical advice. Never delay or disregard seeking professional medical advice from your doctor or other qualified healthcare provider because of something you have read on WebMD. You should always speak with your doctor before you start, stop, or change any prescribed part of your care plan or treatment. WebMD understands that reading individual, real-life experiences can be a helpful resource, but it is never a substitute for professional medical advice, diagnosis, or treatment from a qualified health care provider. If you think you may have a medical emergency, call your doctor or dial 911 immediately.