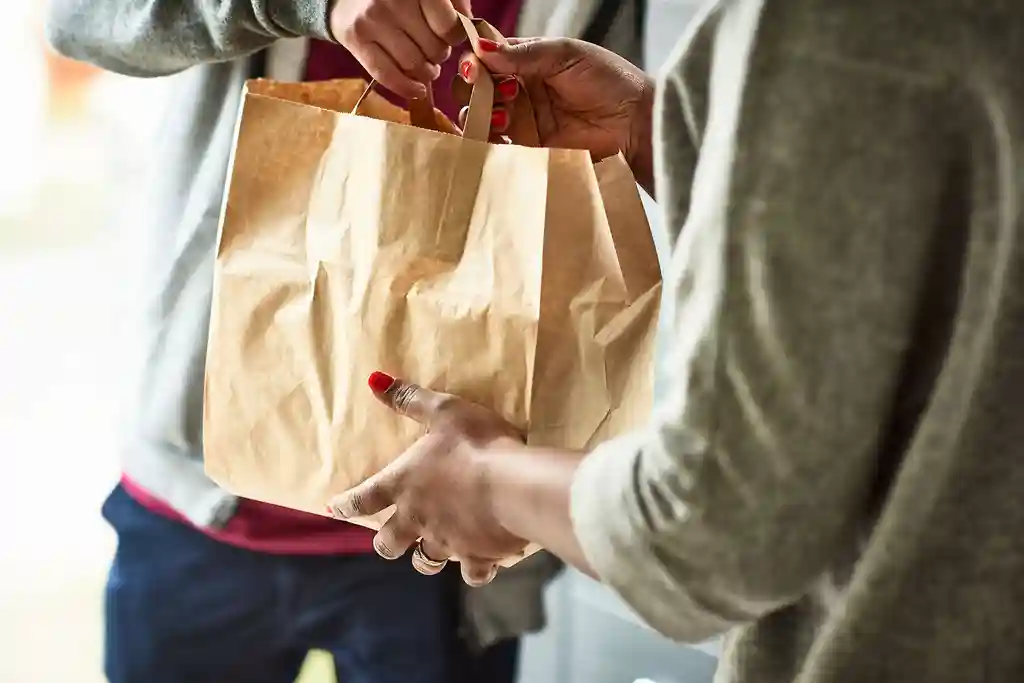 I don't know why so many of us (myself included) have such a hard time with one four-letter word. Many other words can roll off our tongues, but when it comes to H-E-L-P, some of us would rather watch paint dry. 
It can be so hard to ask for help. Why?
I did a little reading on the topic and most of what I found aligned with my own challenges asking for help and those I've heard repeated back to me by others. 
Harnessing The Help 
First, many people think they'll be a burden. It's so much easier to help others. We get a warm gooey feeling when we can volunteer our time, donate money, or help with a simple task for someone else. Helping others can actually turn a bad day around for me. But recently, someone asked, "Don't you want others to get that same warm feeling by helping you?" 
I had never thought of it that way. Could I be stealing joy from others just by not asking them to help me? When I thought about it that way, it freed me up to be more comfortable asking for help. When I view it as something that might make someone else smile, it's easier for me. 
I think a second barrier is an expectation that someone might let you down. What happens when you build up the nerve to ask for help and the person doesn't come through? What if they respond with obvious (and lame) excuses? These days, it's often a way for me to gauge the strength of my relationship with someone. 
Sure -- everyone has a busy life, and some requests just won't be possible. I've also recognized that not every request is for everyone. I stopped asking people with mobility issues to do things that might be too physically taxing. I stopped asking busy moms to help with something last minute. When it comes to asking for help, I think knowing your audience is key. 
I also have found it helpful to be specific. "Can you help me with groceries?" can mean different things to different people. One person may hear it as you need money, while another person may think you need them to bring them upstairs. You may actually need none of the above. When I had COVID last summer -- and it was pretty rough with asthma -- my sister-in-law (a nurse) reached out to ask how she could help. 
First, I inundated her with questions about my symptoms. She gently responded with tips. However, the biggest help was when I asked if she could pick up food for both my husband and me. He was spending so much time taking care of me that he didn't have time to eat. He and I both needed easy-to-make quick meals, snacks, and lots of juice and water. Most folks just think about the sick person, but sometimes the caregivers need help too! I was specific and sent a short list with name brands and quantities, and the next thing I knew, several bags of groceries arrived on our doorstep.
Finally, I think a lot of people see asking for help as a sign of weakness. If I had a dollar for every time I heard someone say (or I whispered to myself), "I'll just take care of it," I'd be a very wealthy woman. I think it takes a certain level of humility and vulnerability to ask someone for help. It says loud and clear that you don't have it all together, and that's OK. 
When it comes to having a chronic condition like asthma, fine-tuning the art of asking for help can literally be lifesaving. Here are some examples of how I've strengthened my asking muscle: 
Have a plan. Here's the thing I've found about asthma: If you're having a severe attack, it's literally hard to ask. If you're having a bad attack, it can be difficult to impossible to speak. That's not the time to try to ask for help. My solution has been to have things in place in case of an emergency. I tell my husband where all of the rescue inhalers are. I mention to friends and family that I have asthma before we go somewhere where there may be smoke. Just a friendly reminder. Ask early. Don't want until a crisis. I make sure those close to me know how to find my rescue inhaler or to call 911 immediately if that doesn't help.
Find asthma warriors. A majority of my asks are to people who themselves have asthma. How do they cope? What do they do to avoid an asthma attack? I've gotten a plethora of advice. From being diligent about controlling my sinus symptoms during high allergy season, to getting enough rest, asking my fellow asthma warriors has been super helpful. The bonus here has been finding a community and recognizing that I'm not the only person in this big wide world with asthma. Some people have a milder version than me and some folks have it much worse. I've learned from both ends of the spectrum, but it started with an ask for assistance. 
Ask the doctor. We hear this so much that it can sound like a broken record. However, there have been times I opted not to share something with a doctor about my asthma and that wasn't a good idea. Some things I just chalked up to how life with asthma would be. When I finally came around to sharing certain symptoms -- I quickly learned that when it comes to my doctor visits, it's best to overshare. I asked about something that I thought was unrelated (fatigue), only to find out that if your asthma is uncontrolled, it can absolutely lead to an increase in fatigue. Guess what? I'll be using my copays wisely moving forward and will be asking the questions.
For me, learning to ask for help with asthma has been critical. Not only can it save my life, but it's also helped my life with asthma be more manageable. 
Join the discussion with other people who have asthma on our Asthma Facebook Group.
Photo Credit: 10'000 Hours / DigitalVision via Getty Images
Tell us what you think of this post?
Important: The opinions expressed in WebMD Blogs are solely those of the User, who may or may not have medical or scientific training. These opinions do not represent the opinions of WebMD. Blogs are not reviewed by a WebMD physician or any member of the WebMD editorial staff for accuracy, balance, objectivity, or any other reason except for compliance with our Terms and Conditions. Some of these opinions may contain information about treatments or uses of drug products that have not been approved by the U.S. Food and Drug Administration. WebMD does not endorse any specific product, service or treatment.
Do not consider WebMD Blogs as medical advice. Never delay or disregard seeking professional medical advice from your doctor or other qualified healthcare provider because of something you have read on WebMD. You should always speak with your doctor before you start, stop, or change any prescribed part of your care plan or treatment. WebMD understands that reading individual, real-life experiences can be a helpful resource, but it is never a substitute for professional medical advice, diagnosis, or treatment from a qualified health care provider. If you think you may have a medical emergency, call your doctor or dial 911 immediately.