Blurred Lines: When Fiction and Reality Combine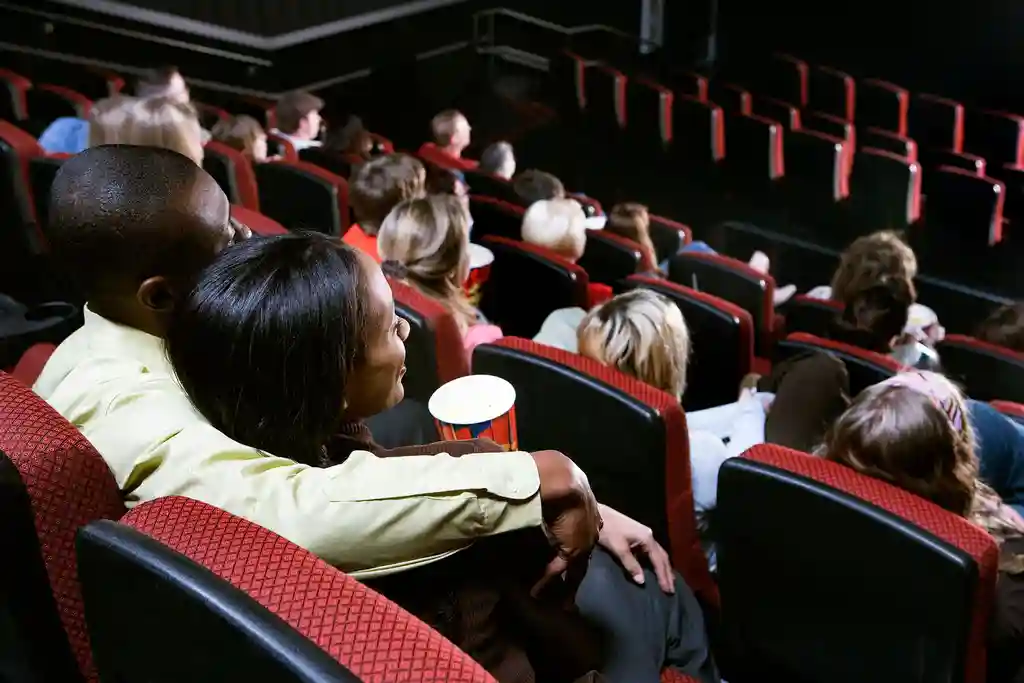 I used to hate horror movies growing up. I blame a family member for leaving the film Hush…Hush, Sweet Charlotte starring Bette Davis on in the room for me to gawk at when I was 6 years old. It terrified me – as it was supposed to do. Some of those old black-and-white movies are just as scary as the new flicks with all the computer-generated blood and gore. Something about how the camera would linger on a terrified face or allow a long buildup of a sequence was something sinister to me. 
While I hated most traditional horror movies, as I got older, I grew fond of a category of film category called thrillers. To this day, I'm still not a fan of the chop-em-up, bloody, demonic films. Maybe it's my Christian upbringing or that I just don't find them as artistically driven. Whatever it is, I like movies that build dread based on something that could actually happen in real life. Even further, I've started to enjoy natural disaster movies. 
Whatever your flavor of fear, there's a common denominator: running. How many times have we watched a film only to loudly direct the character to "run!" It's such a simple word, but can mean the difference from someone making it to the end of the credits or … ya know. 
Recently I watched a good natural disaster film called The Wave. It focused on a family escaping a tsunami in Norway that was caused by a rockslide. The film nods to the 1934 rockslide and tsunami that killed 40 people in Norway. The beautiful scenery of the landscape provided a contrast to the devastation to come. My type of cinema! 
After years of watching countless psychological thrillers, I watched this movie with a different type of shudder. As the townspeople ran for their lives, a chill came over me. I thought about how my asthma can make it difficult to impossible to run. What would happen if I needed to run from a tsunami?! What about Bigfoot or a loose tiger? I settled myself knowing those events would be unlikely. However, there are events where I would be more likely to need to run – whether to save myself or maybe even someone else. My husband even recently shared his concern about how my not-so-great lung function could be a safety issue. "What if you have to run one day, babe," he asked. I didn't have a good answer.  
I wanted to protest and say that I could run just fine, thank you. But the reality is that it is possible my lungs would constrict and I would have to stop in my tracks. As I write this blog about my experience with asthma, my chest is a little sore from allergy season kicking my butt. Would I be that person in the horror movie the audience shakes their head at as they fall behind the pack? Why won't they just run?!
I have lots of motivation to improve my lung function and stay on top of my asthma. In fact, I have a list. 
Stay on top of my inhaler meds. Keep the prescriptions filled and take them as directed by my doctor.

Keep my prescriptions filled.

Reduce household allergens.

Stay active. Strengthen these lungs.

Avoid stress. 

Check out some supplements and alternative therapies that might help.

Stay in touch with other people with asthma – listen and learn.
And the list goes on. ... 
With asthma, life can be as scary as some movies. I'm doing my best to keep the screams on screen. While I was a distance runner in high school, you won't see me competing in any Olympic track meets or even signing up for local 5Ks. However, for my own peace of mind and for those who love me – if need be, I'll run. Yup – this girl will run.
Photo Credit: Fuse / Corbis via Getty Images
Tell us what you think of this post?
Important: The opinions expressed in WebMD Blogs are solely those of the User, who may or may not have medical or scientific training. These opinions do not represent the opinions of WebMD. Blogs are not reviewed by a WebMD physician or any member of the WebMD editorial staff for accuracy, balance, objectivity, or any other reason except for compliance with our Terms and Conditions. Some of these opinions may contain information about treatments or uses of drug products that have not been approved by the U.S. Food and Drug Administration. WebMD does not endorse any specific product, service or treatment.
Do not consider WebMD Blogs as medical advice. Never delay or disregard seeking professional medical advice from your doctor or other qualified healthcare provider because of something you have read on WebMD. You should always speak with your doctor before you start, stop, or change any prescribed part of your care plan or treatment. WebMD understands that reading individual, real-life experiences can be a helpful resource, but it is never a substitute for professional medical advice, diagnosis, or treatment from a qualified health care provider. If you think you may have a medical emergency, call your doctor or dial 911 immediately.