"Yes, I've Tried Coconut Oil!" How I Deal With Well-Meaning Suggestions For Eczema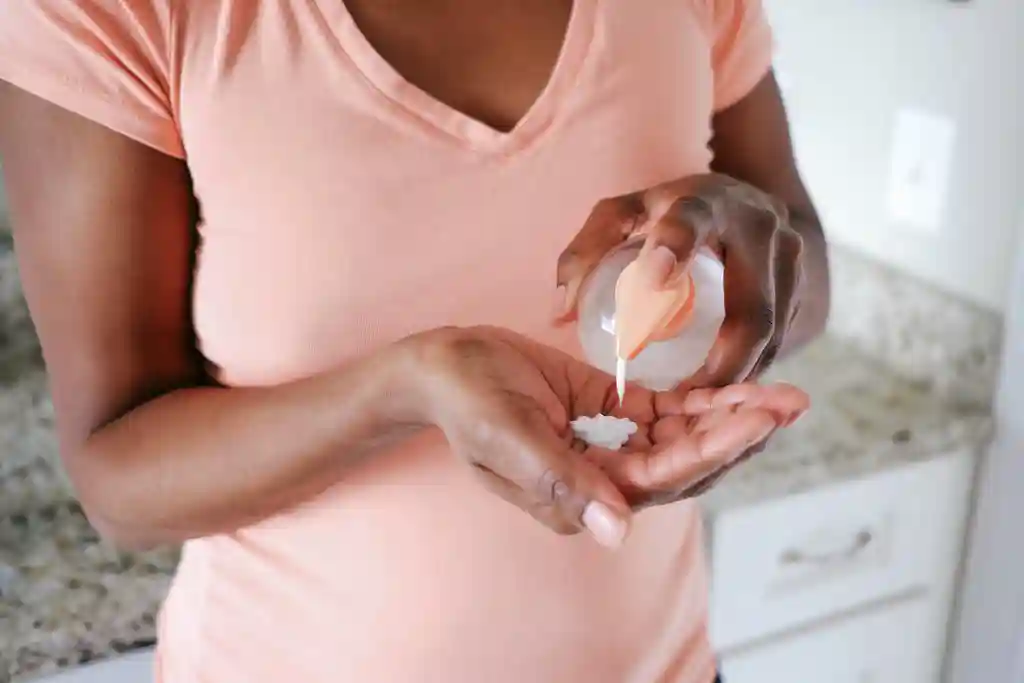 I don't know about you, but there is something annoying about advice that you didn't ask for. All my life, unqualified people seemed to know how to treat my skin condition better than me. It was as if all the doctors' visits, treatments, and money spent were not sufficient. I used to get so offended that I would try to conceal my skin condition as much as possible just so that it would not be a topic of conversation. 
I remember one time I went into a gas station and asked the attendant to put money on my pump. As I handed her cash, she asked if I had been burned on my hands. Embarrassed, I replied, "no, I have eczema."
She proceeded to ask me if I had ever tried using lotion such as Aveeno. This wasn't the first time someone had suggested me something so obvious. I can't count how many times people have suggested using coconut oil or olive oil. I think what bothered me most was that I had tried everything under the sun, and nothing seemed to work. I was offended because I thought maybe they thought I was too stupid to think of something so obvious. 
I would get so upset and cry about it to my mom, and she would always tell me that it was a "teachable moment" and that I could help educate people on my skin condition. In my head, I didn't think it was my responsibility to be the spokesperson for eczema. I was so ashamed because I didn't feel good enough. I always thought that I would be judged because I looked different or wasn't pretty enough. I was young and didn't understand how much influence I could have on people who were just like me. 
This is not to say that I'm not a work in progress, because I am. Sometimes I still find myself getting annoyed with people who make suggestions to me. I think that my annoyance stems from someone who has never lived with my condition, or them having someone with a less severe version of my ailment giving me advice on what I should do. I think with anything in life, someone with close experience has more of a voice to give any legitimate suggestions. 
I try to understand that not everyone is coming from a place of judgment, but rather a place of curiosity and concern. While they may think that they are being helpful, they don't understand the day-to-day trials and tribulations that you experience with your condition. 
The best practice that I could preach is to kindly listen, smile, and say thanks. Depending on the day, I'll even tell them that I may or may not have tried their suggestions. I do know that sometimes people mean well, and I can control what advice I follow and ignore. 
I have a community of eczema and psoriasis warriors that know exactly what it's like to deal with this condition, and I feel so supported. I have one friend who even made shirts with the saying, "Yes, I've tried coconut oil" on it! 
Looking for more eczema info? Join our Eczema Resources Group on Facebook.
Photo Credit: Grace Cary / Moment via Getty Images
Tell us what you think of this post?
Important: The opinions expressed in WebMD Blogs are solely those of the User, who may or may not have medical or scientific training. These opinions do not represent the opinions of WebMD. Blogs are not reviewed by a WebMD physician or any member of the WebMD editorial staff for accuracy, balance, objectivity, or any other reason except for compliance with our Terms and Conditions. Some of these opinions may contain information about treatments or uses of drug products that have not been approved by the U.S. Food and Drug Administration. WebMD does not endorse any specific product, service or treatment.
Do not consider WebMD Blogs as medical advice. Never delay or disregard seeking professional medical advice from your doctor or other qualified healthcare provider because of something you have read on WebMD. You should always speak with your doctor before you start, stop, or change any prescribed part of your care plan or treatment. WebMD understands that reading individual, real-life experiences can be a helpful resource, but it is never a substitute for professional medical advice, diagnosis, or treatment from a qualified health care provider. If you think you may have a medical emergency, call your doctor or dial 911 immediately.