Is There An Imagined Obsession With Oatmeal Products and Eczema?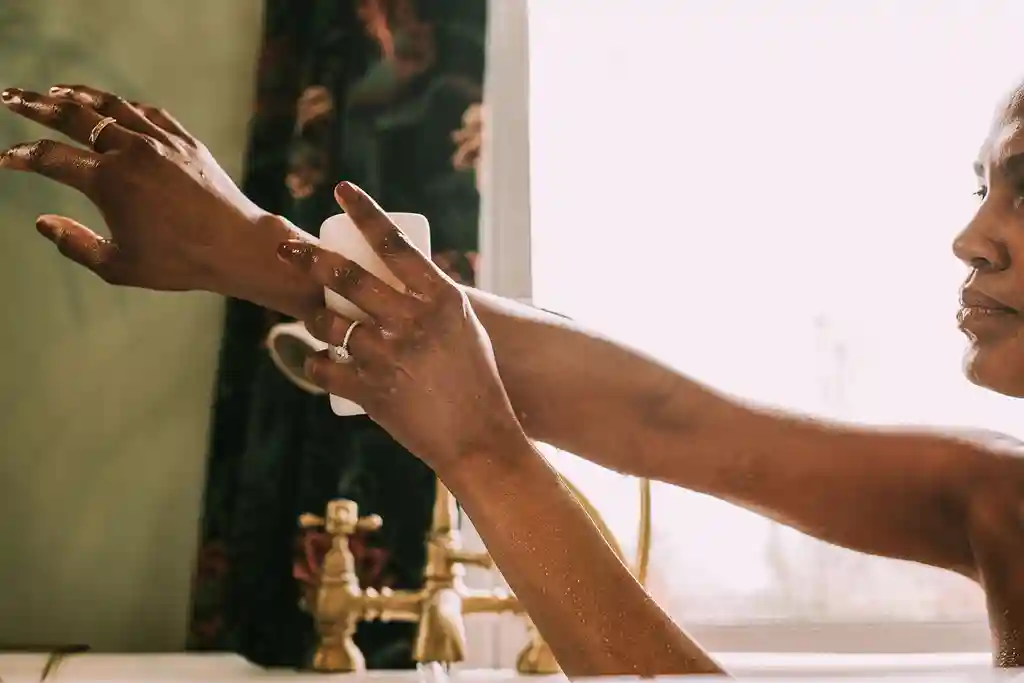 Here's the thing: I don't really know if oatmeal helps with eczema.
Oatmeal soaps. Oatmeal-scented balms. Moisturizers and lotions infused with oatmeal grains as their main and primary ingredient. It all feels good. I've been using a popular oatmeal body wash since middle school and haven't let go since. But sometimes I wonder what the fascination is behind oatmeal and eczema. When I would look up quick and easy hacks to soothing skin, internet posts would recommend a series of oatmeal products without fail. 
Most searches would direct you to how to make an oatmeal bath. (Pour one cup of colloidal oatmeal into a tub of lukewarm water even though I need my water scalding and I don't know what makes oatmeal colloidal). They'll tell you because -- that being in oatmeal baths will help relieve your skin if it is prone to being dry, itchy, and irritated skin. But they never tell you why.
Why is it that most people will point you toward oatmeal products as a solution, albeit temporary and ineffective, or just effective enough that you feel the sweet release of comfort before you find yourself itching the next day?
And why is it that I've fallen into an obsessive trap?
My fifth dermatologist didn't help me a lot, but they did help me come to the realization that we will always seek something for the sake of soothing another. I seek out treatment and medicine and natural remedies to soften my skin. I've tried my hand at dozens of products that showed no result. Always caught in a matter of trial and error. This facial cleanser dries out my skin. This lip balm keeps my lips chapped. This moisturizer burns my rashes. A matter of negative change - seeking products only for them to fail to deliver desired results.
Oatmeal, however, is never a promise of enriching your skin or making eczema go away. I never notice a physical change after showering or moisturizing. An emotional change, however? I believe I've felt that tenfold, and I know that because I barely notice it at all. Oatmeal soaps. Oatmeal-scented balms. Moisturizers and lotions infused with oatmeal grains as their main and primary ingredient. It's not changing the molecules or structure or tactility of my skin. I just feel good. Refreshed, even. And sometimes that can be the best feeling ever. To finally be at ease in the shower, the prep, and the aftermath. To be soothed and lathered and comforted by the feel and scent of a product, with no other expectations toward it than my emotional turmoil as it relates to my skin slipping away.
I don't really know if oatmeal helps (physically, medically), but if it aims to comfort, then I believe it successfully achieves just that.
Looking for more eczema info? Join our Eczema Resources Group on Facebook.
Photo Credit: Catherine Falls Commercial / Moment via Getty Images
Tell us what you think of this post?
Important: The opinions expressed in WebMD Blogs are solely those of the User, who may or may not have medical or scientific training. These opinions do not represent the opinions of WebMD. Blogs are not reviewed by a WebMD physician or any member of the WebMD editorial staff for accuracy, balance, objectivity, or any other reason except for compliance with our Terms and Conditions. Some of these opinions may contain information about treatments or uses of drug products that have not been approved by the U.S. Food and Drug Administration. WebMD does not endorse any specific product, service or treatment.
Do not consider WebMD Blogs as medical advice. Never delay or disregard seeking professional medical advice from your doctor or other qualified healthcare provider because of something you have read on WebMD. You should always speak with your doctor before you start, stop, or change any prescribed part of your care plan or treatment. WebMD understands that reading individual, real-life experiences can be a helpful resource, but it is never a substitute for professional medical advice, diagnosis, or treatment from a qualified health care provider. If you think you may have a medical emergency, call your doctor or dial 911 immediately.