Romantic Relationships, Dating, and My Eczema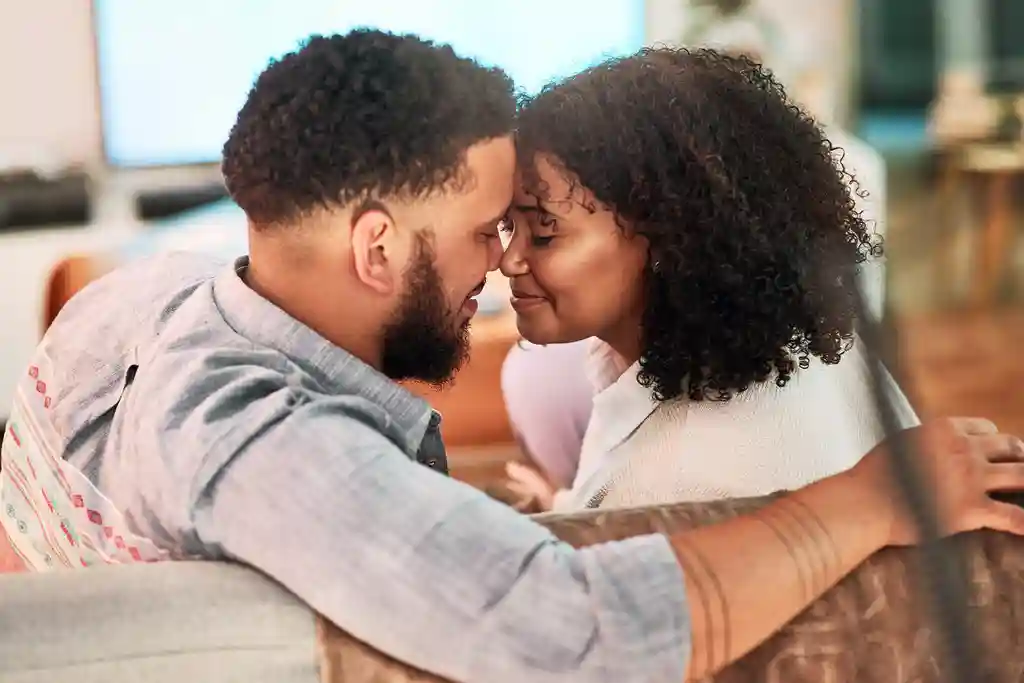 I've always talked about how insecure I was growing up with eczema. So the idea of finding someone who would accept me for my flaws seemed impossible. I couldn't even accept myself. I couldn't look past my skin condition and find myself worthy of someone loving me and all my flaws. 
I did what I knew best: hide. I tried my best to conceal my skin condition from anyone. Physical touch was always a struggle for me. Outside of close family and friends, I didn't even want anyone to look at me for too long. It sounds ridiculous, even to me now. The lengths that I went through to avoid any focus being on me. 
When I was younger, I would have crushes on guys and would talk to them on social media like Myspace and Bebo back when that was popular. Nothing really went further outside of the online messages. It's like I couldn't bring myself to be vulnerable with them. I always felt like I would be judged for something outside of my control. One of the first relationships that I had was no different. I didn't like the normal things people do in relationships, like holding hands and even taking pictures. I was terrified of the camera. Even talking about this makes me uncomfortable because I knew how insecure little me felt.
My boyfriend, at that time, would try to bring it up and I would quickly try to change the topic. You could only imagine how hard it was to grow comfortable enough to be intimate. I think he learned to just not bring it up. Toward the end of my college career was when I really wanted to love every part of me. I knew that the most important relationship I could have was the relationship I had with myself. If I couldn't love myself, how could I expect anyone else to?
The Dove campaign was a turning point for me because I really learned to embrace every single aspect of myself. Even the ugliest parts of me, I find beauty in. This small change in thinking allowed me to authentically show up in every single relationship moving forward. At the end of the day, we're all living this human experience, and no one has life figured out. We all want to feel loved and validated. I find that being vulnerable has allowed me to build deeper connections with the people I come across. 
Recently, I shared my journey with my skin condition, which in turn allowed this guy to share something with me that he felt insecure about. In the end, we laughed and continued with our day. My skin condition doesn't define me; it's just one story of many, and I control the narrative. 
Now that I'm dating, while I don't make my condition the focal point of conversation, I no longer hide it. I find that there are so many people hiding behind their insecurities and really, they just want a safe space to be themselves. I've learned to be that space not only for myself, but for them as well. 
Looking for more eczema info? Join our Eczema Resources Group on Facebook.
Photo Credit: Adene Sanchez / E+ via Getty Images
Tell us what you think of this post?
Important: The opinions expressed in WebMD Blogs are solely those of the User, who may or may not have medical or scientific training. These opinions do not represent the opinions of WebMD. Blogs are not reviewed by a WebMD physician or any member of the WebMD editorial staff for accuracy, balance, objectivity, or any other reason except for compliance with our Terms and Conditions. Some of these opinions may contain information about treatments or uses of drug products that have not been approved by the U.S. Food and Drug Administration. WebMD does not endorse any specific product, service or treatment.
Do not consider WebMD Blogs as medical advice. Never delay or disregard seeking professional medical advice from your doctor or other qualified healthcare provider because of something you have read on WebMD. You should always speak with your doctor before you start, stop, or change any prescribed part of your care plan or treatment. WebMD understands that reading individual, real-life experiences can be a helpful resource, but it is never a substitute for professional medical advice, diagnosis, or treatment from a qualified health care provider. If you think you may have a medical emergency, call your doctor or dial 911 immediately.