How I Came to Terms with Eczema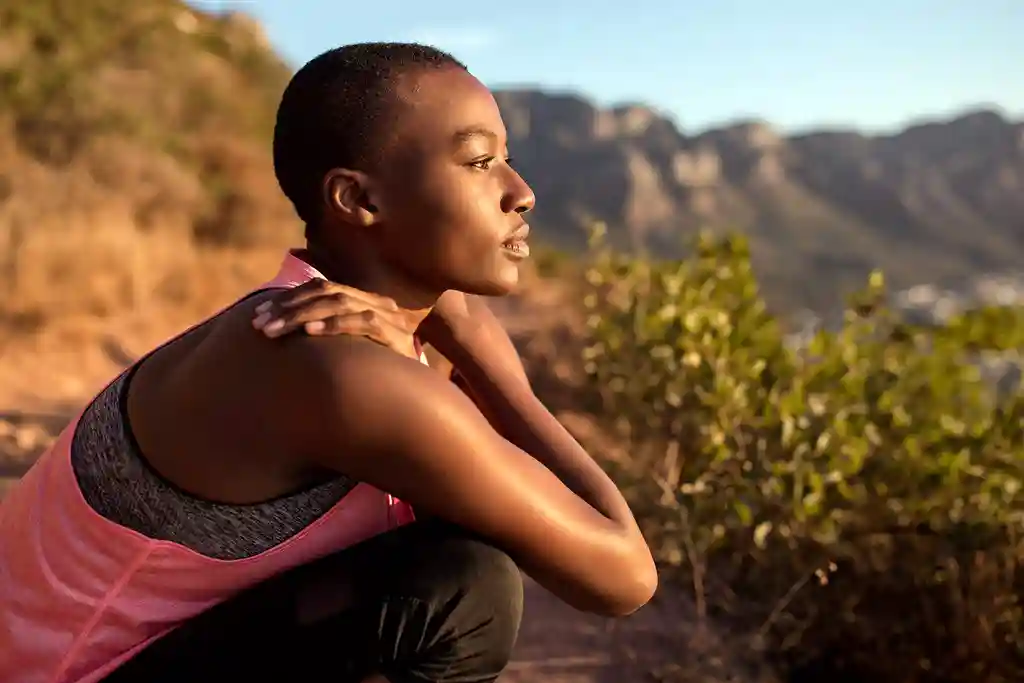 I'd often dream about what my life would look like if it were "perfect." By perfect I mean one with no ailments or skin afflictions. This life I wished for myself was unattainable and led me down a path of depression and self-hate. I would hate to look at myself in the mirror and I punished myself constantly by talking negatively and hiding a part of myself from the world. There is a time in my life when I have very few photos of myself because I wanted to erase those memories. I always felt bad for myself, and I hated it.
When I was a sophomore in high school, I contracted a staph infection. It's an infection caused by bacteria commonly found on the skin or in the nose. It is thought that I got this due to my skin having open cuts all the time and my constant scratching. Well, it was horrific. The skin condition that I've always hated was worse now than ever before. My skin literally fell off. It's hard to comprehend, but imagine taking a towel and rubbing your skin and it glides off. Yeah, it was that bad. With my skin being as bad as it was, I wished that my skin went back to how it was.
My skin was never perfect, but when I looked in the mirror, I pleaded to God to just make me look how I did before. At that moment, I realized that my version of bad could be a whole lot worse. I told myself that if it went back to how it was, I wouldn't complain as much. I had a severe case and was treated, and it eventually started to heal back to "normal." The scars and hyperpigmentation didn't go away, and I found myself in a self-hate cycle again. I guess I realized that I may never look normal again and I would have to accept that.
While accepting that I may never have "perfect skin," I won't lie and say I automatically loved it because I didn't. It wasn't until much later that now, I embrace the fact that I have scars and hyperpigmentation. I realize if there's something that can be done about it, I'll do my best to do it. If I can't change it, then I must change my mindset about it. There are worse things in life to be judged for than a skin condition that I have no control over. A great day for me is when I have no flares. Anyone with eczema knows how uncomfortable a flare can be. I can deal with hyperpigmentation, and I try not to miss an opportunity to show some skin when it's a nice day out. 
Things that are outside of my control are just that. Coming to terms with my skin condition has allowed me to truly be free. It also helps to surround yourself with great people who encourage you to show up as yourself always -- in all ways! 
Looking for more eczema info? Join our Eczema Resources Group on Facebook.
Photo Credit: Tomas Rodriguez / Stone via Getty Images
Tell us what you think of this post?
Important: The opinions expressed in WebMD Blogs are solely those of the User, who may or may not have medical or scientific training. These opinions do not represent the opinions of WebMD. Blogs are not reviewed by a WebMD physician or any member of the WebMD editorial staff for accuracy, balance, objectivity, or any other reason except for compliance with our Terms and Conditions. Some of these opinions may contain information about treatments or uses of drug products that have not been approved by the U.S. Food and Drug Administration. WebMD does not endorse any specific product, service or treatment.
Do not consider WebMD Blogs as medical advice. Never delay or disregard seeking professional medical advice from your doctor or other qualified healthcare provider because of something you have read on WebMD. You should always speak with your doctor before you start, stop, or change any prescribed part of your care plan or treatment. WebMD understands that reading individual, real-life experiences can be a helpful resource, but it is never a substitute for professional medical advice, diagnosis, or treatment from a qualified health care provider. If you think you may have a medical emergency, call your doctor or dial 911 immediately.