Skin Care Beyond Your Face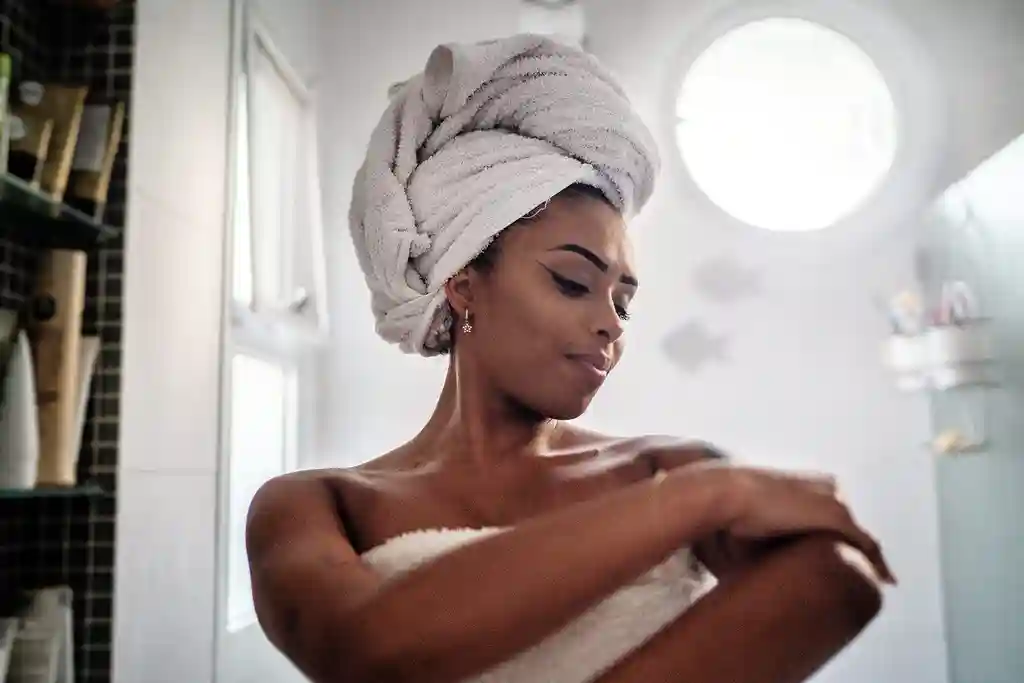 In my experience, sometimes setting the scene is the best, empathetic approach to understanding (and storytelling and writing). So I'll do just that: transport you to 2014, the pivotal and practically defining time for preteens to be on YouTube. The creators that made up the beauty community made videos that cemented a type of solidarity that only girlhood on the internet could conjure. At the end of the summer, I (and every other child born in the 2000s who had a penchant for academia before we could put a name to the aesthetic) would tune into the same channels for #backtoschool videos from "What's in My Backpack" to "School Supply Hauls." 
Even with the plethora of makeup tutorials that were detailed and layered and outside of my skill set, a dramatic smokey eye and bold look were about being fun and watching with no intention of recreating the look. At this point in my life, beauty wasn't even about makeup. It was about skin.
The natural state of our faces, to be exact.
Beauty (makeup) was much easier to tackle when beauty (skin care) was the first barrier you took care of. I watched countless get #getreadywithme videos to study the intricacies and science behind each skin care choice these girls made. What brand did they buy from? How much product did they put on their face in the morning? At night?
What remedies should I have been seeking to give off the illusion that my skin was not burdened by eczema below the chin?
The biggest compliment I ever received was that I had good skin. I was covered in a turtleneck and jacket and knee-high boots. My hands were stuffed in my pockets. All they could see was my face. And in their eyes, perhaps that was true. I didn't have pimples and could barely discern the difference between whiteheads and blackheads. I often joked that all I used was water and maybe an oatmeal bar soap if I wanted my skin to breathe and feel extra refreshed. In reality, I limited the products I put on my face to four things: soap, water, moisturizer, and steroids.
Nobody really expects that last one.
Steroids aren't staples in my skin care routine, but they are my last resort. My face doesn't break out in pimples -- rashes take their place instead. I liked to keep the flare-ups under control (as if I had any control over that in the first place). My skin was unpredictable, but at least my face was a saving grace. I wanted so badly to uphold the illusion of clear, smooth skin, even as I hid the dry, cracked skin under my clothes. 
It was around the time that I started going to my sixth dermatologist that I realized there was a bit of delusion in my thought process. I was frustrated because my body didn't react to products the same way my face did. I was in constant torment over skin care and what that word really means. As far as routines go, it wasn't realistic to assume everything would work the same. It's just like how some treatments work for some people and not for others.
I think the way we talk about skin care can be attributed to the stress my preteen self thought about the matter. Beauty gurus on YouTube weren't talking about skin conditions or products beyond sunscreen. And I definitely wasn't looking to them to speak on it. But alas, conversation spikes awareness, so I will say: Skin care encompasses more than just the surface. Literally.
That means what we use to moisturize -- the body lotion we pick up. What facial creams actually work into your pores? More terminology and routine that I obviously am not qualified to know properly. However, I can say that learning to understand my skin has made me more capable of caring for it. That isn't just my face. It goes beyond that, anyways. 
Looking for more eczema info? Join our Eczema Resources Group on Facebook.
Photo Credit: FG Trade / E+ via Getty Images
Tell us what you think of this post?
Important: The opinions expressed in WebMD Blogs are solely those of the User, who may or may not have medical or scientific training. These opinions do not represent the opinions of WebMD. Blogs are not reviewed by a WebMD physician or any member of the WebMD editorial staff for accuracy, balance, objectivity, or any other reason except for compliance with our Terms and Conditions. Some of these opinions may contain information about treatments or uses of drug products that have not been approved by the U.S. Food and Drug Administration. WebMD does not endorse any specific product, service or treatment.
Do not consider WebMD Blogs as medical advice. Never delay or disregard seeking professional medical advice from your doctor or other qualified healthcare provider because of something you have read on WebMD. You should always speak with your doctor before you start, stop, or change any prescribed part of your care plan or treatment. WebMD understands that reading individual, real-life experiences can be a helpful resource, but it is never a substitute for professional medical advice, diagnosis, or treatment from a qualified health care provider. If you think you may have a medical emergency, call your doctor or dial 911 immediately.