Breast Cancer Treatment Changed My Relationship With Food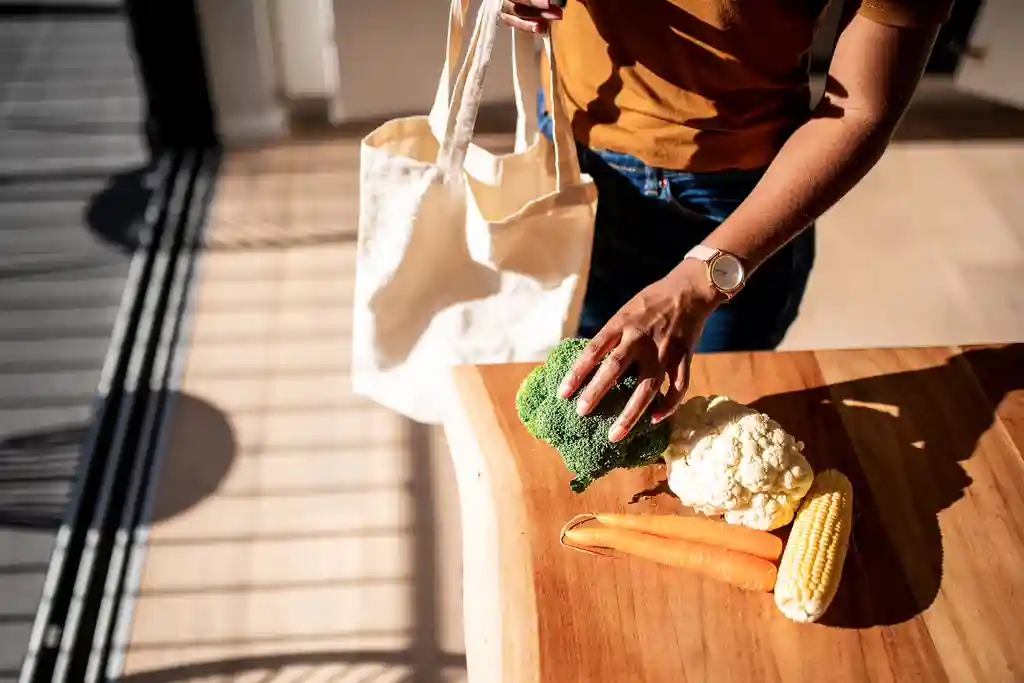 I never realized how vital my taste buds were until I lost them during chemo. There was a long stretch where everything had a metallic or extremely sour taste. I once thought the silver lining in going through chemo would be losing weight. After all, that's what's always shown in the movies, right? Instead, I gained weight and was bloated due to multiple bags of steroids that flowed through the port in my chest before each bag of chemo. I became sensitive to certain food smells, too. Food was not my friend during chemo.
When I was young, I never thought about how, when, or what I should eat. I grew up fit as a child and teen. I was constantly on the go thanks to ballet classes and performing in musical theatre. In college, I was a cheerleader for basketball and took swing dance classes. Even as a young adult, I was active and took salsa and jazz classes. I could eat whatever I wanted when I wanted and burned it right off. My metabolism was high. I had tons of energy.
I'm now in a body that is covered with scars and in chronic pain. I look in the mirror now and gasp in horror at the reflection because I don't know this body at all. It's completely foreign to me.
Adulting is hard.
Going through breast cancer is hard.
Being medically induced into menopause is hard.
I was initially able to lose the bulk of the steroid weight from chemo my first year post-cancer because food still tasted like cardboard. I had zero cravings. I was exercising. I could see my shape again. My weight began to fluctuate once I was medically induced into menopause and developed fibromyalgia in 2017. The other culprit was my taste buds returned. And oh yes, they returned with a vengeance. Instead of eating lots of fruits and vegetables, I was craving everything sweet. The intensity somewhat scared me, and I knew I needed help to learn how to eat for the body I have now.
The past few years have been difficult, thanks to additional surgeries, trying to get my chronic pain managed, and wrapping my head around the uncomfortable menopausal symptoms. Plus, in January of this year, I fell and suffered a grade 3 sprain of my right ankle, which was a hair away from becoming a fracture. Emotional eating became my crutch. I finally broke down and met with a certified nutritionist my endocrinologist recommended earlier this year.
I highly recommend connecting with a certified nutritionist to help navigate the uncertainty of what you should and shouldn't eat post-cancer. More importantly, I discovered how to eat for this stage of my life. It was so helpful to write a food journal (and being honest with the cravings) and dissecting it. It turns out that intermittent fasting works well for me now. I use the Fastic app to keep me on track. During my eating window, I have learned to become more intentional. Of course, I know my emotional food triggers and doing my best to not indulge in those and make better choices.
I'm relieved I finally sought professional help instead of continuing to spiral out of control. My relationship with food is different. I realize learning this new way of eating for the body I have now will take time to yield desired results, so I must extend grace with myself. And you know what? That's OK, too.
To connect with other breast cancer survivors, join our Breast Cancer Facebook Support Group. 
Photo Credit: MStudioImages / E+ via Getty Images
Tell us what you think of this post?
Important: The opinions expressed in WebMD Blogs are solely those of the User, who may or may not have medical or scientific training. These opinions do not represent the opinions of WebMD. Blogs are not reviewed by a WebMD physician or any member of the WebMD editorial staff for accuracy, balance, objectivity, or any other reason except for compliance with our Terms and Conditions. Some of these opinions may contain information about treatments or uses of drug products that have not been approved by the U.S. Food and Drug Administration. WebMD does not endorse any specific product, service or treatment.
Do not consider WebMD Blogs as medical advice. Never delay or disregard seeking professional medical advice from your doctor or other qualified healthcare provider because of something you have read on WebMD. You should always speak with your doctor before you start, stop, or change any prescribed part of your care plan or treatment. WebMD understands that reading individual, real-life experiences can be a helpful resource, but it is never a substitute for professional medical advice, diagnosis, or treatment from a qualified health care provider. If you think you may have a medical emergency, call your doctor or dial 911 immediately.