Tough Lessons Breast Cancer Has Taught Me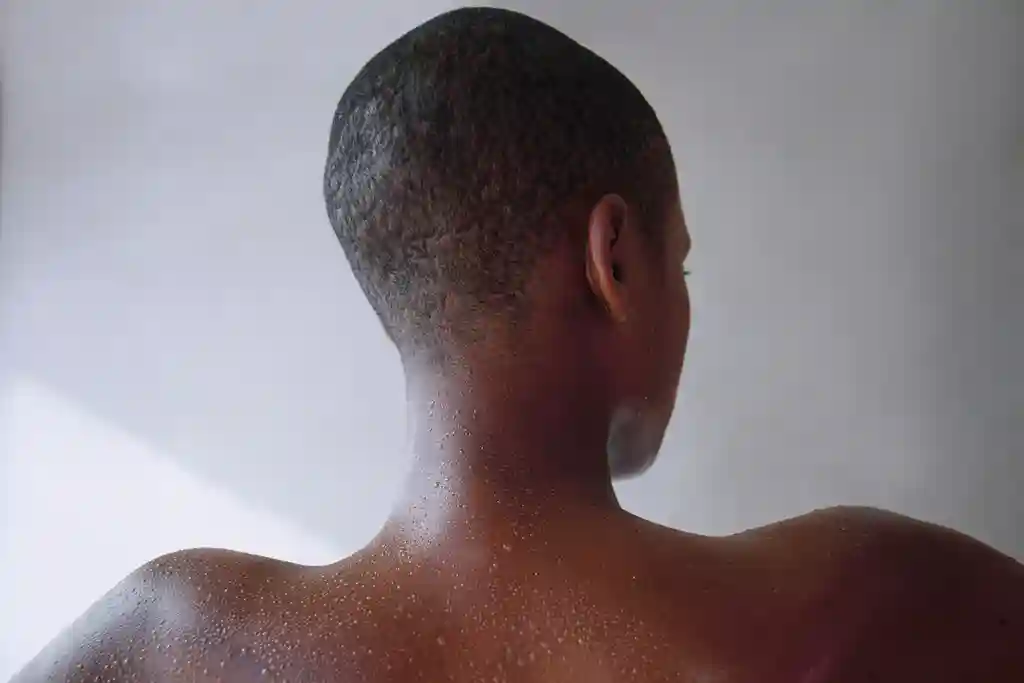 I could write a dissertation on what I've learned about breast cancer the past 5 years. Instead, I'll focus on the top five things I've learned on this incredibly difficult yet rewarding journey.
I truly feel the whole "Breast Cancer Awareness" in PINKtober has done a major disservice to us. The wool that was once over my eyes is gone. I did not realize there were so many different types of breast cancers. Before I was diagnosed, it never clicked that breast cancer was difficult or that you could die from it. I had never heard of metastatic breast cancer (MBC) or learned of those dire statistics. I'm not "cured." I'm acutely aware that I could still get MBC, and too many friends have died from it. I also didn't realize that men can get breast cancer. Where are their resources and support? Many organizations and even cancer centers are so focused on making breast cancer "pretty." We've been brainwashed into thinking it's all about walks, pink, tutus, big smiles, older women, high-fives, and laughter. It was a heavy dose of reality when I discovered how scary, painful, emotional, and tough the journey would be during active and post treatment.
I learned that I fell into a different category called Adolescents and Young Adults (AYA) because I was diagnosed under 40 years old. Throughout my journey, I noticed many issues and gaps in navigating care, seeking financial help, grappling with insurance not wanting to authorize certain tests because I was deemed "too young," and the lack of conversations about fertility preservation. Plus, there were difficulties working full-time and eventually job loss due to side effects. Everything hits differently when you're not even close to retirement age. I was not prepared for the isolation I would initially feel because I didn't know anyone my age diagnosed with cancer until I discovered the AYA cancer community online and one locally. Making those connections with others my age has been invaluable because I can talk about certain issues without judgment and just be myself without having to explain my physical and emotional pain. They just get it. The friendships I continue to make are solid and deeply meaningful.
I was not fully prepared for all the side effects that go with chemo. Logically, I knew I would lose my hair because of the poison coursing through my body, but all the other side effects really shocked me and caused permanent damage. Most people think chemo will make you lose a significant amount of weight. I was under that assumption as well. Little did I know, the steroids given before all 20 rounds of chemo would blow my weight up and completely wreck my sleep. The palms of my hands and feet literally turned black like I had been burned. My fingernail beds lifted off, and a few fell off. It was painful. Aside from losing the hair on my head, I lost my eyelashes, eyebrows, nose hair, arm hair, leg hair, underarm hair, and the hair on my lady parts. The most difficult and damaging side effect from the chemo was getting chemo-induced peripheral neuropathy (CIPN) in my hands and feet. I literally felt my nerves die while I received one of three different types of chemotherapies. As someone who used to dance and grew up performing musical theatre, not feeling my feet has been utterly devastating. Though the nerves have been slowly regenerating in my hands, they are dead in my feet. I have a sensitive and severe case with no remedy.
There is no denying being diagnosed back in 2015 with stage IIA invasive lobular breast cancer completely shifted the trajectory of my life. I pushed through it with humor, but deep down, I was losing myself. How did I grapple with experiencing the pain of toxic treatments that felt like they nearly killed me, the loss of body parts, and dreams that could no longer come true?  I had to allow myself to completely shatter in order to reshape myself to be the woman I am now. I don't see other blog posts discussing the painful and ugly side of cancer. I wish I could've read what I'm writing now during active treatment to at least mentally and emotionally prepare for the possibility that my quality of life would not fully return. I've never shattered in such a visceral way on so many levels at once. This was new to me. It was painful and ugly. There are no moments where I can forget I had breast cancer.
The most poignant thing I've learned on my breast cancer journey is feeling survivors' guilt as many of my fellow MBC sisters and brothers have passed away from metastatic breast cancer. I had never experienced much death in my life. This year alone, I have lost so many friends both locally and online whose stories I had followed and connected with on a deeply personal level. Their deaths remind me how fleeting life after a breast cancer diagnosis can be. The reality is many are dying from metastatic breast cancer. The fear of the unknown and getting scans every 6 months for 10 years really makes me live life with purpose and be very intentional in all I do. Not knowing if all the cancer is really gone or if some microscopic cancer cell is slowly growing and not yet captured on imaging is terrifying and very real. I will never declare I am cancer-free. I always use the term "no evidence of disease" (NED) because I don't know if the cancer is truly gone.
While I've given some hard doses of reality, the way we can impact change is to arm ourselves with knowledge, get genetic testing, and be our own advocates. It's our right as patients and survivors to not be afraid to ask our medical team questions and to have an active voice in our care. After all, it's our lives on the line. Our voices and perspectives matter. The wind of resilience continues to take hold and push me and others forward.
To connect with other breast cancer survivors, join our Breast Cancer Facebook Support Group
Photo Credit: Jerome Tisne / The Image Bank via Getty Images
Tell us what you think of this post?
Important: The opinions expressed in WebMD Blogs are solely those of the User, who may or may not have medical or scientific training. These opinions do not represent the opinions of WebMD. Blogs are not reviewed by a WebMD physician or any member of the WebMD editorial staff for accuracy, balance, objectivity, or any other reason except for compliance with our Terms and Conditions. Some of these opinions may contain information about treatments or uses of drug products that have not been approved by the U.S. Food and Drug Administration. WebMD does not endorse any specific product, service or treatment.
Do not consider WebMD Blogs as medical advice. Never delay or disregard seeking professional medical advice from your doctor or other qualified healthcare provider because of something you have read on WebMD. You should always speak with your doctor before you start, stop, or change any prescribed part of your care plan or treatment. WebMD understands that reading individual, real-life experiences can be a helpful resource, but it is never a substitute for professional medical advice, diagnosis, or treatment from a qualified health care provider. If you think you may have a medical emergency, call your doctor or dial 911 immediately.