How Breast Cancer Affected My Work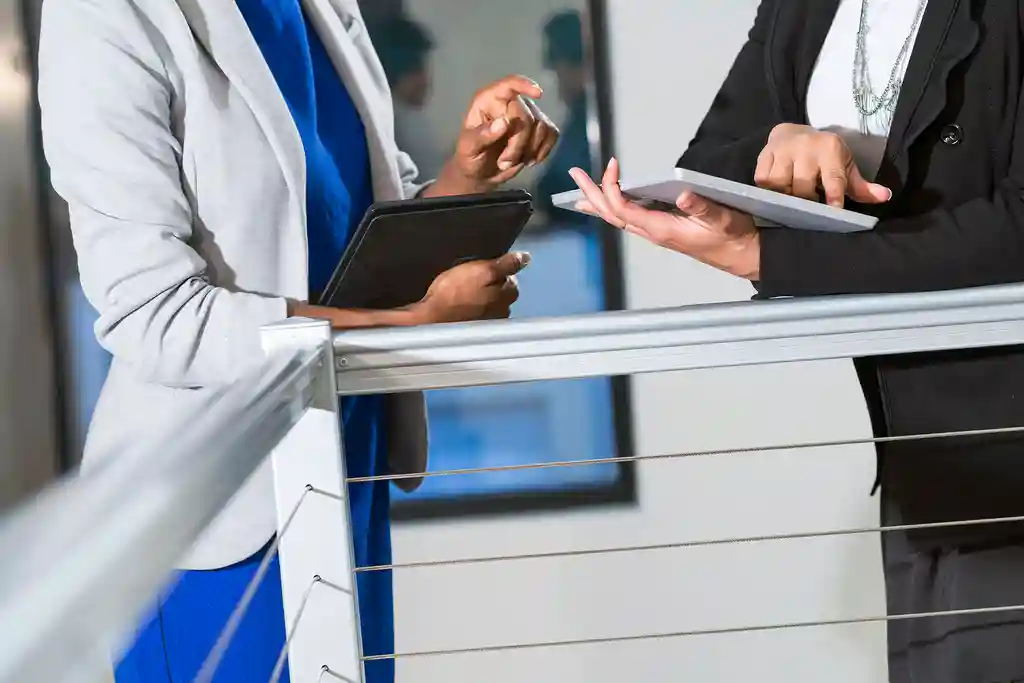 I don't think many people understand the level of fear, stress, and frustration that comes with a cancer diagnosis while you're still working and not even close to retirement. My immediate thoughts once I got over the shock of receiving my stage IIA invasive lobular breast cancer diagnosis in 2015: How will I afford the treatments and surgery? How would I find the physical strength to continue working through treatments? I felt the weight of the world on my shoulders.
During active treatment, I didn't have the best health insurance through my job. At the time, I was working in radio sales for a major media company. Due to a technicality when renewing my health insurance and the timing of my breast cancer diagnosis, I wasn't eligible for paid short-term or long-term disability. Instead of being able to focus on surviving the harsh cancer treatments, which included chemo before surgery and radiation post-surgery, I had no choice but to work and let go of my pride. I started a GoFundMe to help meet my deductible and out-of-pocket expenses and continued paying the medical and regular bills.
Although upper management was supportive, a few of my fellow co-workers were not. I had just completed four rounds of the toughest chemo treatment, known worldwide as the "red devil." I missed a week of work because I was weak and could barely function. I was leaving early one day when one co-worker said, "It must be nice to leave early. I've been managing your desk and mine all while trying to plan my wedding. It's been really hard to do with you leaving early and missing days." I felt like I'd been slapped in the face.
I reminded her that I have cancer, not the flu. I literally had poison coursing through my body and trying not to die so I could get back to full working capacity. I felt enormous pressure to work even when I had no strength and fighting severe chemo brain. I also felt deeply hurt. I was not on vacation. I was fighting for my life.
Once I had made it to the survivorship stage, I tried to keep up with the pace of working full-time. I was and still am single. I didn't have the luxury of a spouse or partner to help me. I would often arrive home almost collapsing from sheer exhaustion of dealing with the fast pace of the radio industry.
I had to get another major surgery after that first-year post-cancer because my body was unable to tolerate any of the pre-menopausal medications needed to help prevent a recurrence. Two months after a radical hysterectomy and oophorectomy in February 2017, I had gotten what I thought was my dream job at a major advertising agency in downtown Atlanta. I was thrilled and finally made the salary I needed with major responsibilities. I had felt ready and thought it would be a huge step forward in my career.
I had underestimated the effect of having another major surgery on top of healing from breast cancer. The chemo brain I thought I had overcome came back in full force. My work began to decline. I had notified my new bosses that I was a cancer survivor and recovering from another major surgery right at the start of my job. Instead of supporting me and developing ways to help manage my workload as I tried to heal, these two women told me, "You need to keep your health and work separate." It was another slap in the face.
Too many employers don't understand the toll any type of cancer can have on a person's physical and mental health. I also realized how dependent I have now become on health insurance tied to an employer. Though I resigned from that position with the ad agency, it was a blow to me professionally because there was no way to keep my health and career separate anymore. Cancer not only kills the good and bad in the body, but it can also kill careers. It was due to that awful experience that I had decided to not tell any future employer that I was a cancer survivor until after I had been there 90 days.
I worked full-time throughout my entire cancer experience much to the dissatisfaction of my medical care team, who kept urging me to take time off work. I only took a 6-week break after my lumpectomy, reconstruction, and reduction. I had pushed my body too hard. It was begging for real rest, but I had to keep a roof over my head. I began to resent having to use PTO from work for multiple doctor appointments and other unplanned surgeries stemming from the original breast cancer surgeries. Those days were never used to take a vacation and have fun.
I had been one of the millions suddenly out of work and stripped of employer-provided health insurance at the height of the COVID-19 pandemic in April 2020. I had been a marketing project manager with a stellar reputation and nominated for awards, so the layoff came as a shock. My health insurance was ending the day before my latest round of scans, which are scheduled 6 months in advance, to make sure I was still in remission. I will never be able to fully express the stress and anger I felt by having to scramble to push my scans up before losing coverage. There was no offer to even help with my resume or job search. I found that ironic, considering they were a staffing company.
I had the honor of being featured in a significant article in The New York Times last year and being part of COVID-19 economic history. It was the first time publicly mentioning the toll my health took on my career. I mentioned feeling deeply depressed because there was no way to prepare for another tough financial hit. At that time, it was hard to deal with comments like "stay positive" and "you'll get another job in no time." It was dire times for professionals and hourly workers -- because all industries were affected by the pandemic -- and they were either let go with no warning or furloughed.
To have health insurance ripped away even without a pandemic causes pure panic for those who utilize it on a regular basis, especially those with cancer and other chronic health conditions that require constant maintenance and medications.
One of the resources I wish I had known about in the beginning of my cancer journey is Cancer and Careers, because they have amazing free resources on how to handle a cancer diagnosis while working, ways to tell your manager you have cancer, how to ask for accommodations, free legal advice, resume help, and more.
Although I have so much to celebrate professionally because I now work within the cancer space and I'm officially a 5-year breast cancer warrior, I still have that fear and anxiety in the back of my mind because I can't function without health insurance and a steady salary. The medical bills never seem to end, thanks to more chronic health issues stemming from my original cancer diagnosis and other long-term side effects that unexpectedly sprout up.
To connect with other breast cancer survivors, join our Breast Cancer Facebook Support Group.
Photo Credit: kali9 / iStock via Getty Images Plus
Tell us what you think of this post?
Important: The opinions expressed in WebMD Blogs are solely those of the User, who may or may not have medical or scientific training. These opinions do not represent the opinions of WebMD. Blogs are not reviewed by a WebMD physician or any member of the WebMD editorial staff for accuracy, balance, objectivity, or any other reason except for compliance with our Terms and Conditions. Some of these opinions may contain information about treatments or uses of drug products that have not been approved by the U.S. Food and Drug Administration. WebMD does not endorse any specific product, service or treatment.
Do not consider WebMD Blogs as medical advice. Never delay or disregard seeking professional medical advice from your doctor or other qualified healthcare provider because of something you have read on WebMD. You should always speak with your doctor before you start, stop, or change any prescribed part of your care plan or treatment. WebMD understands that reading individual, real-life experiences can be a helpful resource, but it is never a substitute for professional medical advice, diagnosis, or treatment from a qualified health care provider. If you think you may have a medical emergency, call your doctor or dial 911 immediately.