What I Wish People Knew About Breast Cancer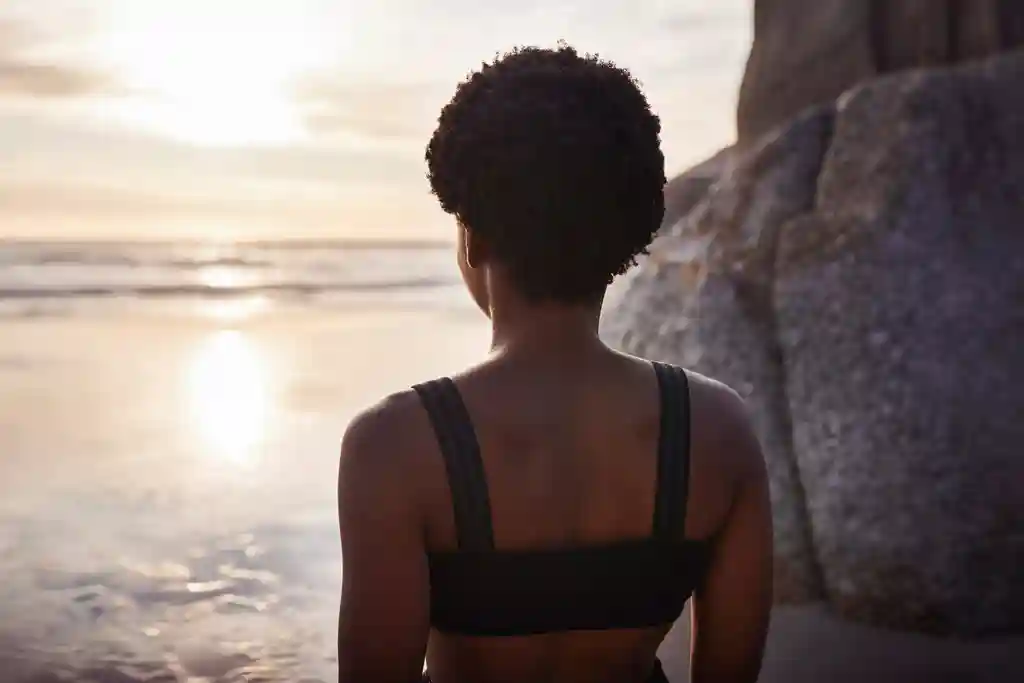 There are so many things I wish people understood about the breast cancer experience. The main thing is that once you receive a cancer diagnosis, the journey doesn't end once you've reached the survivorship stage or when you're on maintenance medication. This is why I feel all the advertising around breast cancer does a disservice to our community.
I remember my original oncologist told me that I might feel "a little depression" once I reached the survivorship stage, because I wouldn't have any more daily or weekly appointments. My follow-ups began every 3 months, then every 6 months, and now I've reached the 5-year mark and only need to get an MRI and diagnostic mammogram once a year.
I should be overjoyed, right?
While some survivors can find their "new normal" and bounce back pretty close to how they were before breast cancer, others like me have never bounced back and have no sense of normalcy. Why?
This is where chronic pain and shaken mental and emotional anguish have made an unwanted appearance and have no intention of leaving anytime soon, if ever.
I never thought chronic pain would be part of my cancer journey. All the pamphlets and commercials always show smiling women wearing pink tutus and high-fiving others around them while participating in multiple breast cancer walks. According to the media and advertising, I should be experiencing happiness and gratitude because "I made it." I remember thinking something must be wrong with me because I didn't feel like smiling and felt more rage than gratitude.
The face of chronic pain is often smiling, laughing, and joking. That's why I bristle when someone says, "You look fine and so healthy." What is chronic pain supposed to look like? Do people really think I'll let them see me hobbling and crying 24/7? I will always "look fine and healthy," because I often mask it from others. Most wouldn't be able to manage the intensity of what I deal with on a daily basis that impacts my quality of life.
What you don't see and will never see is how I barely sleep.

Makeup and concealer work wonders.

What you don't see is me often using a cane to get out of bed most mornings.

I have a black one and a pink rose petal one.

What you don't see is nausea that hits in the morning and afternoon.

I've been prone to nausea after multiple surgeries and deal with it daily.

What you don't see are the tears as I get in and out of the shower, praying I don't fall.

I always keep my phone near just in case I need to call for help.
The thing is that I can't stop being me. The essence of me is joyful, zany, creative, dramatic, and loves to giggle with delight. I keep trying to tame myself because being ME takes a lot of energy. It's strange that I wear myself out just acting naturally.
I've always been a proponent of therapy. This isn't new for me. I've suffered from depression and anxiety since I was in high school. I had difficulty finding the right therapist post-cancer. A "regular" type of therapist wasn't working for me. I eventually realized I needed one who specialized in chronic illness and understood the difficulties and further complications of being originally diagnosed while under 40 years of age.
After auditioning many therapists over the past few years, I found the one who was given the coveted role of being my therapist. His name is Mark Flannagan at White Pine Counseling and Therapy. I wish everyone could have him as a therapist, but he's only certified in the state of Georgia. He's been my go-to person to help me not only process facing my mortality, but help me find ways to not let the chronic pain and rage paralyze me from finding joy and purpose in my life.
Here's what I've been doing:
Intentionally putting my health first
Made a list of things that feed my soul creatively and actually doing them
Making time to unplug from social media and the news
Leaning on friends more when feeling overwhelmed
Having honest conversations with myself and asking what I truly want in life
Trying to figure out my limitations without making excuses
I've realized one of my biggest fears in my adult life already happened -- being diagnosed with cancer while single. Cancer took away precious years that I'll never get back. That's a tough pill to swallow some days. I've spent years in "fight or flight" mode while trying to maintain the motivation to keep pushing through the stress and chronic pain and not lose myself in the process.
I may laugh a lot on the surface, but if you look closely, you'll see the signs of never feeling physically well and the mental and emotional toll taken to keep moving forward. I toggle between sheer fatigue, grief, and rage most days.  But lately, I feel more determined, courageous, and, daresay, more joyful. The bulk of those encouraging feelings is because I've put in the time and work with my therapist and developed new coping skills.
The cancer journey isn't over in three acts. It is real life. My hope is one day family, friends, employers, and even health care providers finally understand how breast cancer bulldozes the body. It can take many, many years to potentially recover and learn how to manage the permanent side effects.
I'm giving the performance of my life while working to do it in a more authentic way by not allowing myself to be paralyzed by the unknown.
To connect with other breast cancer survivors, join our Breast Cancer Facebook Support Group.
Photo Credit: mapodile/ E+ via Getty Images
Tell us what you think of this post?
Important: The opinions expressed in WebMD Blogs are solely those of the User, who may or may not have medical or scientific training. These opinions do not represent the opinions of WebMD. Blogs are not reviewed by a WebMD physician or any member of the WebMD editorial staff for accuracy, balance, objectivity, or any other reason except for compliance with our Terms and Conditions. Some of these opinions may contain information about treatments or uses of drug products that have not been approved by the U.S. Food and Drug Administration. WebMD does not endorse any specific product, service or treatment.
Do not consider WebMD Blogs as medical advice. Never delay or disregard seeking professional medical advice from your doctor or other qualified healthcare provider because of something you have read on WebMD. You should always speak with your doctor before you start, stop, or change any prescribed part of your care plan or treatment. WebMD understands that reading individual, real-life experiences can be a helpful resource, but it is never a substitute for professional medical advice, diagnosis, or treatment from a qualified health care provider. If you think you may have a medical emergency, call your doctor or dial 911 immediately.