Coming to Terms With My Diagnosis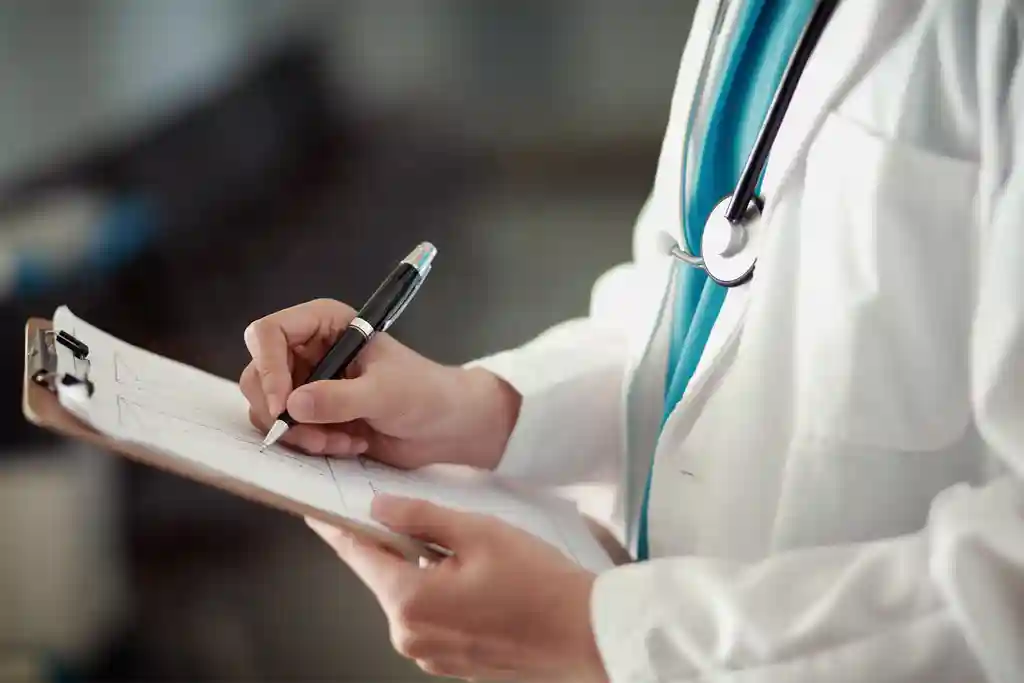 Coming to terms with my diagnosis of breast cancer is an evolving process. It continues even now, over a year after remission. It's not simply accepting that you have cancer. Coming to terms with cancer for me involved seeking the answers to so many questions, starting with, What? How? Why? What does it mean? What does it mean now versus in 3 months versus what might it mean in 3 years? And certainly, what do I do? 
When I first read "invasive ductal carcinoma" in the pathology report from my biopsy, I reread it. Again and again. I read all the words before it and after it. It wasn't registering as something comprehensible. I couldn't understand.
From confusion and shock, I developed the thought, "Well, obviously this isn't right." I was convinced I'd accidentally gotten another patient's results because I didn't have cancer. I couldn't have cancer. It was a consideration when I discovered my lump, of course, but not seriously.
Even when my cancer center called me, confirming the results were mine, I didn't identify the word cancer to be related to me. I attended a slew of appointments over the next week without ever uttering the word cancer. I could get myself to say it because it was not me. I told those closest to me when I managed to text the word cancer, the declaration followed by a simple but genuine request: "Do not call me, I don't want to talk about it." I couldn't fathom saying the word out loud.
Shortly after diagnosis, I found myself sitting in a blue recliner with chemotherapy infusing through my port, Googling what one might do if they expected to lose their hair from chemo, which I was told I would, starting after my second cycle. Because I thought to myself, "I have cancer." Why else would I be researching this? Unbeknownst to me, part of me was already thinking like a cancer patient.
From the blue recliner, it became harder for me to talk myself out of this thought that I have cancer. Sitting side-by-side with the other men and women, of all ages and races, also receiving chemotherapy, I started to develop a new identity as a young woman with breast cancer. I have breast cancer. I practiced mouthing it, then whispering it, and finally saying it. 
I had to make a distinction to myself that acceptance didn't equal understanding or that I was content with having breast cancer. I could accept my diagnosis of cancer, a circumstance out of my control, and still be angry about it, hate it, and wish it didn't happen. In fact, this enabled my fury at having been diagnosed with breast cancer, justified my fury, and then surprisingly, aided me through that fury.
Acceptance of reality allowed me to focus my energy on what I needed to happen now. Because ultimately, my experience is about me, not the cancer
More questions developed: What do I want? What are my options? What are the risks? What are the benefits? What are the implications? The answers to these questions were usually more readily attainable. Algorithmically, I made my decisions and moved forward.
I often refer to my diagnosis of breast cancer as an unwelcome war. I most definitely did not choose to have breast cancer, but if it was going to be a part of my life, it was going to be on MY terms. I was clear about what I could and couldn't control about my experience. I recognized factors out of my control, like the fact there were malignant cells multiplying obnoxiously in my breast. I also acknowledged that I was in control of my response to them.
My energy could be spent on frustration or battling things I have no power to change, or channeling a response that contributed to my sense of self and creating mental peace. I certainly spent time in both modes, each serving different purposes for me. No thoughts or feelings were off-limits. All were allowed, all were validated, and all were felt completely. From yin rose yang.
Today, writing, posting, or speaking about my cancer journey is customary to me. My diagnosis is somewhat in my past, but also ever present for me. It is a part of me, for better or for worse. As new questions arise, like, "How might this or that diet affect my risk of breast cancer recurrence?" or "When do my daughters need to start their breast cancer screening?"
I seek answers, and the process continues. I learned how to come to terms with my breast cancer out of necessity, and it has been useful in facing other challenges. I know from accepting and owning my cancer, there is nothing I cannot do.
To connect with other breast cancer survivors, join our Breast Cancer Facebook Support Group. 
Photo Credit: JGI/Jamie Grill via Getty Images
Tell us what you think of this post?
Important: The opinions expressed in WebMD Blogs are solely those of the User, who may or may not have medical or scientific training. These opinions do not represent the opinions of WebMD. Blogs are not reviewed by a WebMD physician or any member of the WebMD editorial staff for accuracy, balance, objectivity, or any other reason except for compliance with our Terms and Conditions. Some of these opinions may contain information about treatments or uses of drug products that have not been approved by the U.S. Food and Drug Administration. WebMD does not endorse any specific product, service or treatment.
Do not consider WebMD Blogs as medical advice. Never delay or disregard seeking professional medical advice from your doctor or other qualified healthcare provider because of something you have read on WebMD. You should always speak with your doctor before you start, stop, or change any prescribed part of your care plan or treatment. WebMD understands that reading individual, real-life experiences can be a helpful resource, but it is never a substitute for professional medical advice, diagnosis, or treatment from a qualified health care provider. If you think you may have a medical emergency, call your doctor or dial 911 immediately.