How I Learned to Ask For Help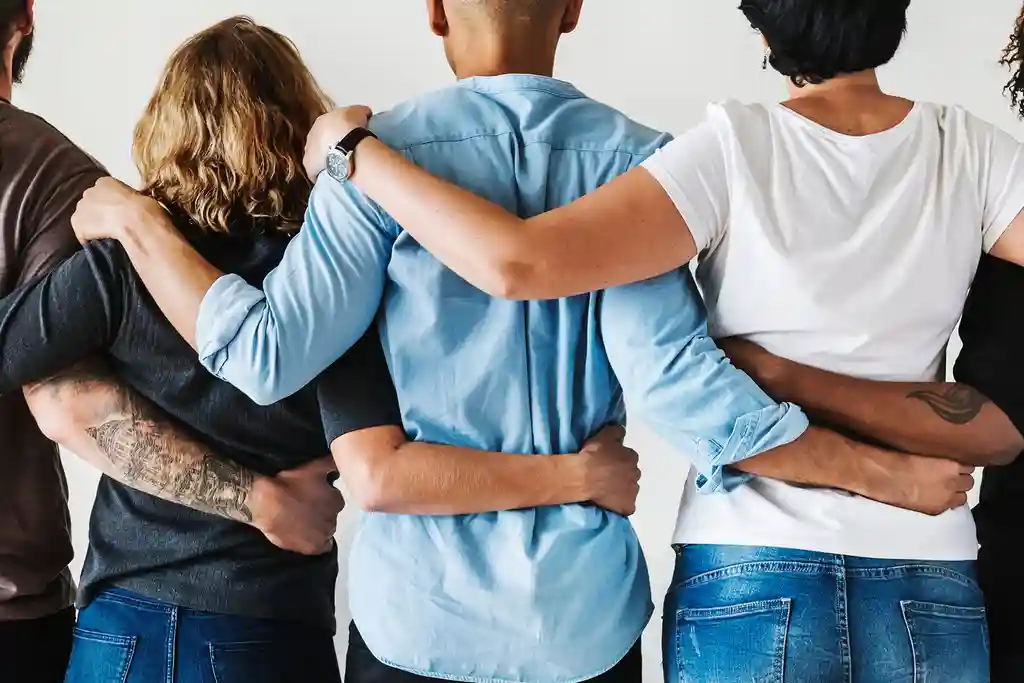 Once the shock of a cancer diagnosis settles in and you start to digest what the road ahead of you might look like, it's natural for one to wonder, "How am I going to do all this?"
There are no wrong answers to this question, but there is one that many of us struggle to consider: We may need to ask for help. Exploring the reasons why this challenges us can enable you to reach for help more easily when you feel it's appropriate.
Of the many reasons why people don't ask for help, one is simply that we don't know how to. We're never taught how to ask for assistance from others, which may further the internal belief we're not supposed to be asking others for help or that it's wrong.
By asking someone for help, we may feel like we're imposing on them. I often describe my breast cancer diagnosis as an unwelcome war. Asking someone to help me with this calamity that I didn't ask for felt like I was pulling them into a war they also didn't ask for. It was much harder than asking for someone to help me with something I wanted to do, was invested in, and chose to do.
After hearing there were cancer cells taking over my breast, every moment seemed to be dictated by those little cells. Holding a tight claim over my war against cancer was a way for me to retain any sense of control of my life.
Asking someone for help requires you to release some control to them as well. At a time when I felt the least in control of my mind, my body, and my life, this was extremely hard for me to do.
Even worse, I thought, "What are they going to think of me?" The potential for judgment from others, being perceived as weak, or being pitied can be agonizing.
Yet, the biggest barrier to asking someone else to help seems to be the judgment we place on ourselves by feeling that by asking for help, we have to admit that we're not able to do it by ourselves. Inherent in this thinking is a sense of failure and shame. 
In the end, the only person I had to reason with to see the benefits and acceptability of asking for help was myself.
Seeking help is a choice. It's a choice you can make to support and strengthen yourself. Can you do it yourself? Yes, if you want to. Can you do it yourself and with help? Yes, if you want to! By asking for help from others, I was able to control my cancer journey by selecting who to engage on my team. 
When considering whom to ask for assistance, there are three groups of people I've found most helpful, depending on what I needed.
My treatment center: In addition to my oncologist, I spoke with a coordinator who helped make my appointments, a social worker who taught me about reimbursement for my wigs, and financial assistance people who broke down all of the numbers from my insurance company. I found my treatment center was most helpful with logistical support.
My loved ones: My circle – close and far – were the ones I went to for "on-the-ground" assistance in my day-to-day life. From help with kids, to laundry and meals, and transportation to and from treatments. They were also the primary source of emotional support.
Peers: I didn't formally attend a support group; instead, I found my cancer peers on social media. By interacting with others in various stages of their experience, I appreciated a sense of community and understanding.
There's also an immense amount of informative advocacy in the form of breast health and cancer education, local and national logistical support, and products for breast cancer patients made by individuals who have experienced it.
When you choose to ask someone for help, it's helpful to know what you're asking for and to clearly communicate your needs. This sets you up for your expectations to be met better and guides the assistance you may receive without being able to control every aspect of it.
But when I was diagnosed with cancer, I honestly had no idea what I needed. And that's perfectly OK, too! They provided me with a folder of resources, and it took me time to open up to consider them.
Bottom line, there is no wrong reason or way to ask for your help in your cancer experience, if you choose to do so.
To connect with other breast cancer survivors, join our Breast Cancer Facebook Support Group. 
Photo Credit: Rawpixel / iStock via Getty Images Plus
Tell us what you think of this post?
Important: The opinions expressed in WebMD Blogs are solely those of the User, who may or may not have medical or scientific training. These opinions do not represent the opinions of WebMD. Blogs are not reviewed by a WebMD physician or any member of the WebMD editorial staff for accuracy, balance, objectivity, or any other reason except for compliance with our Terms and Conditions. Some of these opinions may contain information about treatments or uses of drug products that have not been approved by the U.S. Food and Drug Administration. WebMD does not endorse any specific product, service or treatment.
Do not consider WebMD Blogs as medical advice. Never delay or disregard seeking professional medical advice from your doctor or other qualified healthcare provider because of something you have read on WebMD. You should always speak with your doctor before you start, stop, or change any prescribed part of your care plan or treatment. WebMD understands that reading individual, real-life experiences can be a helpful resource, but it is never a substitute for professional medical advice, diagnosis, or treatment from a qualified health care provider. If you think you may have a medical emergency, call your doctor or dial 911 immediately.