The Big Lessons My Breast Cancer Taught Me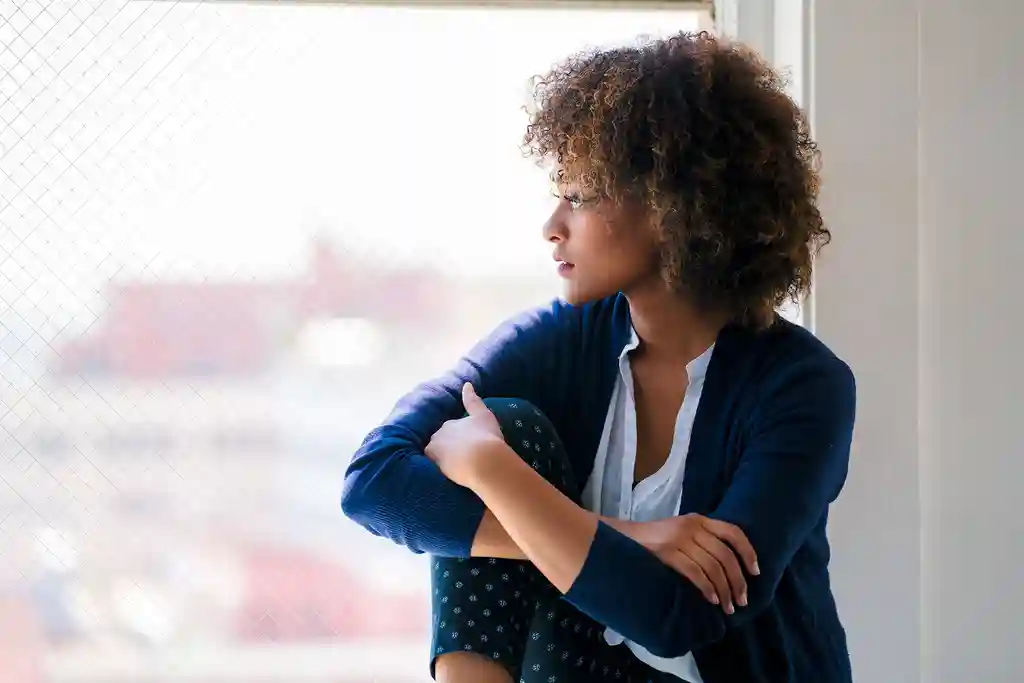 Before I was diagnosed with breast cancer after finding my own breast mass, my medical chart barely existed. It included only the diagnoses of two uncomplicated pregnancies – reasonable for many 32-year-old women.
Then, my medical chart inherited over a dozen additional diagnoses in the process of my breast cancer treatment. From skin lesions to bleeding orifices, and surgical removal of body parts, these diagnoses live forever in my chart and now occupy a permanent space in my mind.
I don't necessarily view them as additional medical conditions since they all stem from the big one: triple-negative breast cancer. Why did I gain 30 pounds in the summer of 2020? Why did my tongue turn black and splotchy, and my head bald and sore? Why do I no longer have my breasts?
Following "breast cancer," each one of these ailments now holds a black typed line of words in my medical chart, objectively detailing breast cancer's reach on my body: steroid-induced weight gain, tongue hyperpigmentation, chemotherapy-induced alopecia, and a double mastectomy.
My cancer is currently in remission. This is not the same as being "cancer-free," as one can never definitively know that they are 100% free of cancer. Rather, cancer remission means there are no active signs of cancer in your body.
The difference in terminology may be subtle, but the meaning is not. And while many may consider cancer remission to be the end of one's cancer journey, it is just the beginning of balancing a past experience that is inactive but present with you daily.
Even though I know I am in remission from my breast cancer, every time I open my medical chart, I am back in that body that first got the phone alert that my breast biopsy results were posted. I'm back at day one of when this all started and then swirled through various days.
Now, I definitely know these things happened and are a form of the past. Yet, they live rent-free in my mind as a reminder of what could happen at any moment again. 
Remembering the beginning days reminds me most of how I found my own mass. Prior to my diagnosis of breast cancer, I thought I was cognizant of how I operated as a person. In hindsight, my self-understanding at that time was primarily external, setting life goals and plans to achieve them, and focused on how I interacted with the world as an individual.
Then my right breast demanded my full attention with a brief lancing pain which I instinctively grabbed. Unknowingly, yet perfectly, I cupped my fingers over the 4 cm, lumpy collection of cancer cells that were invading my chest.
In that moment, my awareness abruptly shifted to my sense of physical and internal being. Whatever was happening around me suddenly didn't matter. Now that my attention had been drawn to the defect in my body,  I became hyper-focused on my actual self.
I cannot prove it, but I feel with a great deal of certainty that I would've noticed my tumor sooner had I simply been paying attention. Ideally, I would have been doing self-breast exams. However, as a physician, I understood that abnormalities found on self-breast exams often led to more invasive testing without increasing the rates of cancer detection. Thus, they were not recommended to perform.
As a good doctor, I practiced what I preached based on evidence-based medicine. But I know had I even been looking at myself, I would've found it sooner. If I had undergone a mammogram and biopsy sooner, only to find out that I did not have breast cancer, I absolutely would've done it.
And of course, the alternative would have been undergoing testing to find out sooner that I did have breast cancer. Perhaps, my treatment course and impact on my life may have been different. The point may be moot now, but the lesson has been learned. 
I stay vigilant in observing and investigating the modifications in my body due to breast cancer which helps me to better note any new changes. I perform and promote monthly self-breast exams, and readily accept any "over-testing" due to my findings for my peace of mind.
I no longer accept the current self-breast exam guidelines. My relationship with my body and self has transformed unexpectedly since being diagnosed with breast cancer.  Each associated diagnosis further develops my understanding and ignites my inquisition of self-awareness.
To connect with other breast cancer survivors, join our Breast Cancer Facebook Support Group. 
Photo Credit: JGalione / E+ via Getty Images
Tell us what you think of this post?
Important: The opinions expressed in WebMD Blogs are solely those of the User, who may or may not have medical or scientific training. These opinions do not represent the opinions of WebMD. Blogs are not reviewed by a WebMD physician or any member of the WebMD editorial staff for accuracy, balance, objectivity, or any other reason except for compliance with our Terms and Conditions. Some of these opinions may contain information about treatments or uses of drug products that have not been approved by the U.S. Food and Drug Administration. WebMD does not endorse any specific product, service or treatment.
Do not consider WebMD Blogs as medical advice. Never delay or disregard seeking professional medical advice from your doctor or other qualified healthcare provider because of something you have read on WebMD. You should always speak with your doctor before you start, stop, or change any prescribed part of your care plan or treatment. WebMD understands that reading individual, real-life experiences can be a helpful resource, but it is never a substitute for professional medical advice, diagnosis, or treatment from a qualified health care provider. If you think you may have a medical emergency, call your doctor or dial 911 immediately.