My Solo Journey With Breast Cancer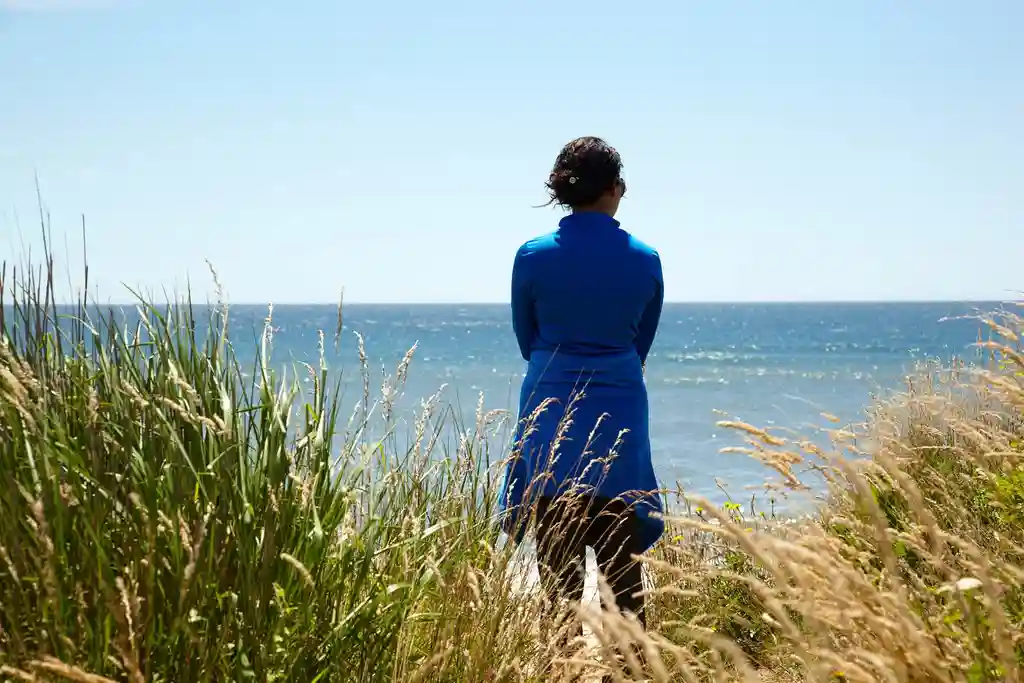 On a sunny August afternoon in 2003, while I drove back to NYC from my trip to Savannah, GA, I began thinking about what I was about to face upon my return: chemotherapy. 
My doctors had recommended this treatment as a safety measure. I had initially fretted about the reality that chemo would cause hair loss and other side effects, but after my trip, I had come to terms with everything. 
I listened intently to "God is Real," from India Arie's CD Journey to India, the lyrics resonated in my spirit: 
"… I jumped in the water. It was like I was seeing it for the first time. It literally changed my life. For the first time, I understood its power … that's how I know that God is real." 
I focused on the road and reflected on my 3-day stay at the bed-and-breakfast in Georgia.
I remembered the serenity that I felt while I floated on a raft in the pool. With the mellow sounds of jazz playing lightly in the background and the harmonizing chirps of birds and other sounds of nature, I felt at peace. I let my feet dangle in the sun-drenched water and surrendered to the sanctuary of solitude. The other guests had checked out earlier that day, so I had the place all to myself. I felt the presence of God all around me. I began to pray for the strength that I'd need for the journey ahead of me. I eventually put my full body into the water. 
I still had slight pain in my left chest from the mastectomy, and my arm was numb from the removal of my lymph nodes, so I didn't swim. Instead, I just waded in the water; after a while, the pain dissipated. 
Nature's elements, the water, the birds, and the sun, were giving me the clarity that I needed. Then a montage of cherished memories came to mind: my daughter's dance recital, me dancing to house music at the park, and the times I had brunch with my friends. 
As the sun shined on my body, sweat did not appear; but tears of gratefulness did. Although my life had changed in an indescribable manner and I sometimes felt myriad emotions and questions, I realized that since my diagnosis, I cherished every breath that I took. I knew how blessed I was to be alive. I needed to keep the faith as God was preparing me for a journey that I could never plan. I would trust the process and move forward. 
Tell us what you think of this post?
Important: The opinions expressed in WebMD Blogs are solely those of the User, who may or may not have medical or scientific training. These opinions do not represent the opinions of WebMD. Blogs are not reviewed by a WebMD physician or any member of the WebMD editorial staff for accuracy, balance, objectivity, or any other reason except for compliance with our Terms and Conditions. Some of these opinions may contain information about treatments or uses of drug products that have not been approved by the U.S. Food and Drug Administration. WebMD does not endorse any specific product, service or treatment.
Do not consider WebMD Blogs as medical advice. Never delay or disregard seeking professional medical advice from your doctor or other qualified healthcare provider because of something you have read on WebMD. You should always speak with your doctor before you start, stop, or change any prescribed part of your care plan or treatment. WebMD understands that reading individual, real-life experiences can be a helpful resource, but it is never a substitute for professional medical advice, diagnosis, or treatment from a qualified health care provider. If you think you may have a medical emergency, call your doctor or dial 911 immediately.