My Relationship and Dating With Breast Cancer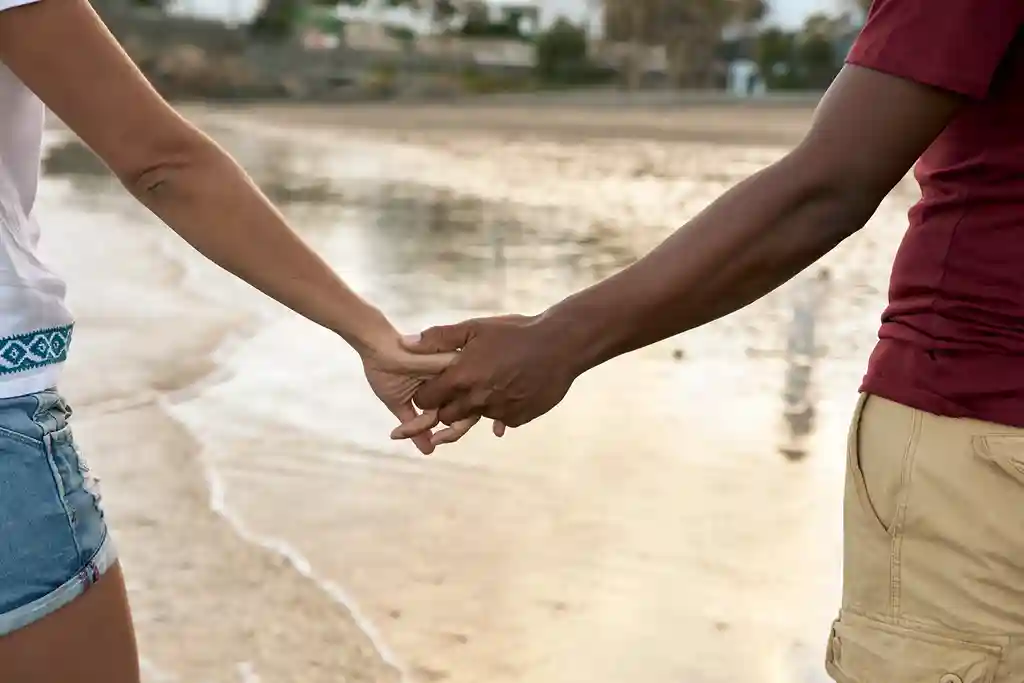 When I was diagnosed with breast cancer, my relationship was only a few months old. Something that's supposed to be "the honeymoon phase" was not so honeymoon after all. Things got real, real quick! My then-boyfriend, who is now my husband, had been part of my cancer journey since the very beginning. After all, with his help, my lump was discovered. After having initially received the diagnosis, I made the decision that as much as it hurt me, I would give him an out. An opportunity to leave the relationship, no hard feelings. After all, no one signs up for cancer. I sure didn't. I knew the road ahead was going to be tough and a lot was going to change and fast. I thought it was only the right thing to do. 
So one afternoon we sat down to talk about everything that had just occurred. I was still trying to process it all, so I didn't expect him to grasp or understand what I was going through and what was yet to come. I had convinced myself that our relationship was so new, it was better for him to walk away now than mid-treatment or afterward because then I wouldn't know if he truly left the relationship because we didn't work out or because of cancer. Another aspect of cancer that no one seems to talk about enough: We are so focused on survivorship that relationships seem to be an afterthought, but they are very important. 
I began by thanking him for his friendship and telling him that I was so happy the universe had brought us together and of course, thanking him for helping save my life. Then I spilled it all out. I began to cry and told him that I loved him no matter what and I completely understood if he wanted to walk away. He, who has always been so calm, let me finish speaking and then calmly took my hand and looked at me. He said, "If there ever comes a time where I want to walk away, I will let you know. But until then, you have to trust that I want to be here with you, through this." 
I never questioned him about our relationship again. Throughout the treatment, he accompanied me to my infusion appointments and to numerous doctor and breast MRI appointments. He took over the role of a caretaker. But one thing I always remembered to do was to talk to him. In fact, this is something we still do today. Because cancer is not over just because there is "no evidence of disease" (NED). There are many lingering side effects that unfortunately may last a lifetime. However, communication is key and has helped me and my now husband enrich and strengthen our relationship. 
Not every day is butterflies and rainbows, and that is OK. We know that we love each other and that we care deeply about one another, and no matter what, we will get through it. 
To connect with other breast cancer survivors, join our Breast Cancer Facebook Support Group. 
Photo Credit: Westend61 via Getty Images
Tell us what you think of this post?
Important: The opinions expressed in WebMD Blogs are solely those of the User, who may or may not have medical or scientific training. These opinions do not represent the opinions of WebMD. Blogs are not reviewed by a WebMD physician or any member of the WebMD editorial staff for accuracy, balance, objectivity, or any other reason except for compliance with our Terms and Conditions. Some of these opinions may contain information about treatments or uses of drug products that have not been approved by the U.S. Food and Drug Administration. WebMD does not endorse any specific product, service or treatment.
Do not consider WebMD Blogs as medical advice. Never delay or disregard seeking professional medical advice from your doctor or other qualified healthcare provider because of something you have read on WebMD. You should always speak with your doctor before you start, stop, or change any prescribed part of your care plan or treatment. WebMD understands that reading individual, real-life experiences can be a helpful resource, but it is never a substitute for professional medical advice, diagnosis, or treatment from a qualified health care provider. If you think you may have a medical emergency, call your doctor or dial 911 immediately.