What I Eat With Breast Cancer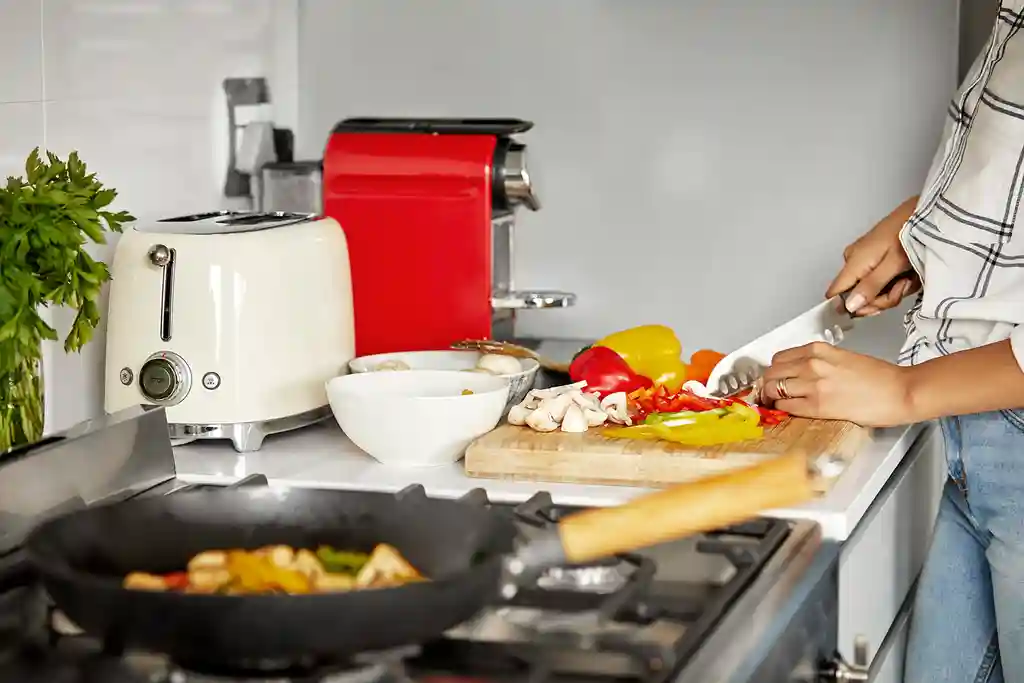 At a very young age, I realized that I couldn't indulge in many foods and beverages that others could. I learned this the hard way, through pain and aches and many trips to the restroom. I grew up in a low-income household where health insurance didn't exist and unless the wound was visible, it wasn't a problem. It was an out-of-sight, out-of-mind sort of situation. 
It wasn't until I was a young adult in my early 20s that I had become very anxious to the point that leaving my house elevated my anxiety and I felt like I needed to know where all the restrooms were at all times. I would make a mental note of all the grocery stores on my way anywhere where I thought I could stop if I needed to use the restroom. This was affecting my social life and my mental well-being, and this is when I finally had enough. 
After I started working and having my own insurance, I decided to seek help. I went to my primary care doctor who referred me to a gastroenterologist, and the testing began. I found out I had fructose intolerance and was most likely born with it since I had developed symptoms at a very young age. 
Due to the undiagnosed condition, I also developed a secondary condition of irritable bowel syndrome (IBS), which heightened my anxiety even more. However, after my diagnosis, I was able to consult with a dietitian and was placed on a specialized FODMAP diet for those with IBS. I explain this because my dietary restrictions became even more amplified later. However, I knew it was for my own good and it has changed my life for the best. 
After I was diagnosed with cancer, my doctors also put me on a restricted diet. No caffeine, cooked foods only, no raw foods, and eating healthy. All seemed very doable compared to the strict dietary restrictions I had undergone in the past. However, steroids were a game-changer.
Because I was allergic to one of the chemotherapy medications I was taking, I had to take double the number of steroids. The effects on me were terrible. Along with not being able to sleep for days, I wasn't able to stop eating. I found myself in a state of extreme hunger constantly. Although at times I ate excessively, I did follow the restrictions set by my doctors for the most part. 
Unfortunately, after active breast cancer treatment, my diet would change yet again. I lost function in my pancreas and adrenal glands as a side effect of the treatment. In addition, I was diagnosed with type 1 diabetes. This didn't necessarily mean I couldn't eat certain foods; it just meant that I had to account for what I ate and make sure I take enough insulin for it. However, because I take steroids daily, I don't eat raw foods to help avoid the possibility of getting sick. 
Here's the bottom line: Make sure you consult with your doctors to ensure you don't have dietary restrictions due to medications or treatment. This will ensure that your body gets the necessary nutrition for your recovery. 
To connect with other breast cancer survivors, join our Breast Cancer Facebook Support Group. 
Photo Credit: Morsa Images / E+ via Getty Images
Tell us what you think of this post?
Important: The opinions expressed in WebMD Blogs are solely those of the User, who may or may not have medical or scientific training. These opinions do not represent the opinions of WebMD. Blogs are not reviewed by a WebMD physician or any member of the WebMD editorial staff for accuracy, balance, objectivity, or any other reason except for compliance with our Terms and Conditions. Some of these opinions may contain information about treatments or uses of drug products that have not been approved by the U.S. Food and Drug Administration. WebMD does not endorse any specific product, service or treatment.
Do not consider WebMD Blogs as medical advice. Never delay or disregard seeking professional medical advice from your doctor or other qualified healthcare provider because of something you have read on WebMD. You should always speak with your doctor before you start, stop, or change any prescribed part of your care plan or treatment. WebMD understands that reading individual, real-life experiences can be a helpful resource, but it is never a substitute for professional medical advice, diagnosis, or treatment from a qualified health care provider. If you think you may have a medical emergency, call your doctor or dial 911 immediately.