What I Wish People Understood About Breast Cancer: It's Complicated.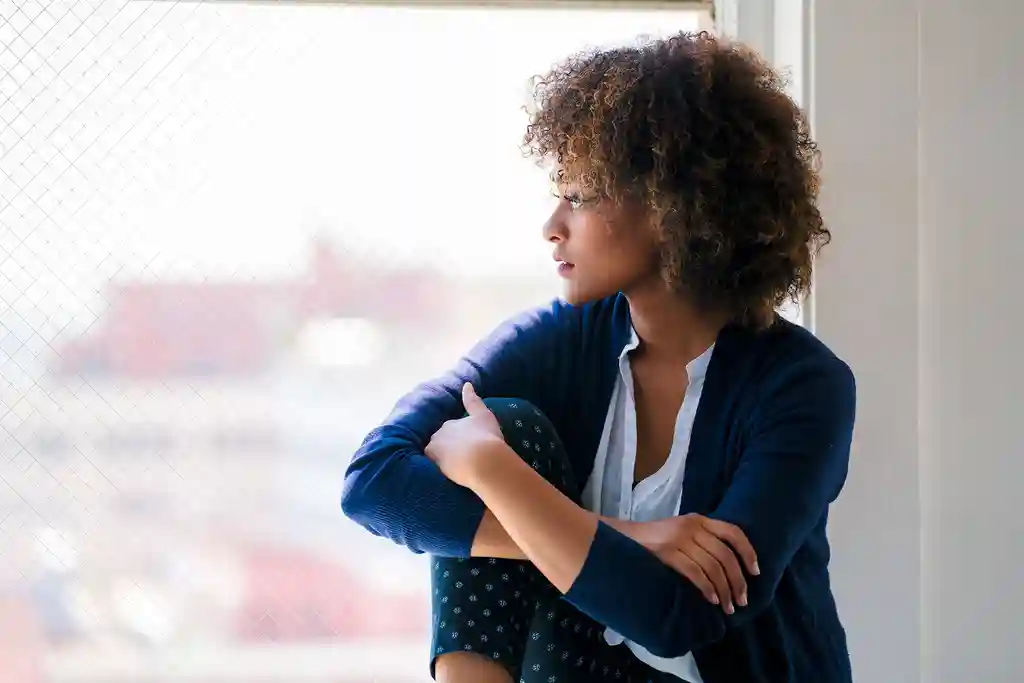 People who don't have a chronic illness or terminal disease (thank God!) could never truly understand how difficult it is to have the shadows of your mortality hovering over your life. I've had to face this reality for 20 years ever since I was 28 years old. Don't get me wrong, I am grateful to be alive. But truthfully, no matter how much faith and hope that I have, I am tired of this disease. I'm certain that my loved ones are too -- even if they're too proper to ever admit it to themselves or to me.
Imagine getting the devastating news that you have breast cancer when you're in your prime. In 2003, like my peers, I was living my so-called best life. I had no worries besides the normal life stressors. Then this news smacks me in the face. I was fortunate to have many supporters who prayed for me or accompanied me to chemo treatments. These same people celebrated with me when I was in remission. Then they cried and prayed for me again 7 years later when the disease reoccurred, and it was metastatic. 
At that time, I thought that I had given them a proper explanation of the nature of my disease: that it would be treatable but not curable. Thus, I would need to be on some sort of treatment for the rest of my life. Perhaps, looking back, I tried to soften the blow and minimize the magnitude of this leg of my journey. And to be fair, looking at me, no one would suspect the number of treatments that I've had over the past several years. I am truly a case of "I don't look like what I've been through" as I still have my hair and any weight loss was never too drastic because I'm naturally curvy and slender. 
I'm what you'd call a trooper as I just keep moving forward and don't ask for people to cry me a river like I'm a victim. That's why, despite the quiet nervousness that I always feel when I'm going for scans to check the status of the disease, I rarely mention it to my loved ones (except for my prayer warriors). Nor do I always discuss the latest treatment that I'm on. The rare times I do mention something about the disease or treatment, it's like they don't hear what I'm saying or just don't get it. I don't judge them. I'm tired of hearing me talk about it too and I know they love me very much, so they support me no matter what. 
As a long-time cancer survivor (I'm still hopeful for a cure!), the precarious nature of the disease is complicated. Sometimes I just want to feel normal, like I'm still the same person I was before I was diagnosed. Then there are times that I want my loved ones to really hear my pain and let me just cry on their shoulder or for them to scream with me about how annoying this situation is. One thing that I know for sure is that, like the imperfect characters in the Bible, regardless of how I feel, I'm a walking miracle still here by God's mercy and grace. 
My testimony is not about me. It's for a bigger purpose of showing others that no matter what it looks or feels like, keep moving forward. 
To connect with other breast cancer survivors, join our Breast Cancer Facebook Support Group. 
Photo Credit: JGalione / E+ via Getty Images
Tell us what you think of this post?
Important: The opinions expressed in WebMD Blogs are solely those of the User, who may or may not have medical or scientific training. These opinions do not represent the opinions of WebMD. Blogs are not reviewed by a WebMD physician or any member of the WebMD editorial staff for accuracy, balance, objectivity, or any other reason except for compliance with our Terms and Conditions. Some of these opinions may contain information about treatments or uses of drug products that have not been approved by the U.S. Food and Drug Administration. WebMD does not endorse any specific product, service or treatment.
Do not consider WebMD Blogs as medical advice. Never delay or disregard seeking professional medical advice from your doctor or other qualified healthcare provider because of something you have read on WebMD. You should always speak with your doctor before you start, stop, or change any prescribed part of your care plan or treatment. WebMD understands that reading individual, real-life experiences can be a helpful resource, but it is never a substitute for professional medical advice, diagnosis, or treatment from a qualified health care provider. If you think you may have a medical emergency, call your doctor or dial 911 immediately.