How Metastatic Breast Cancer Affects My Identity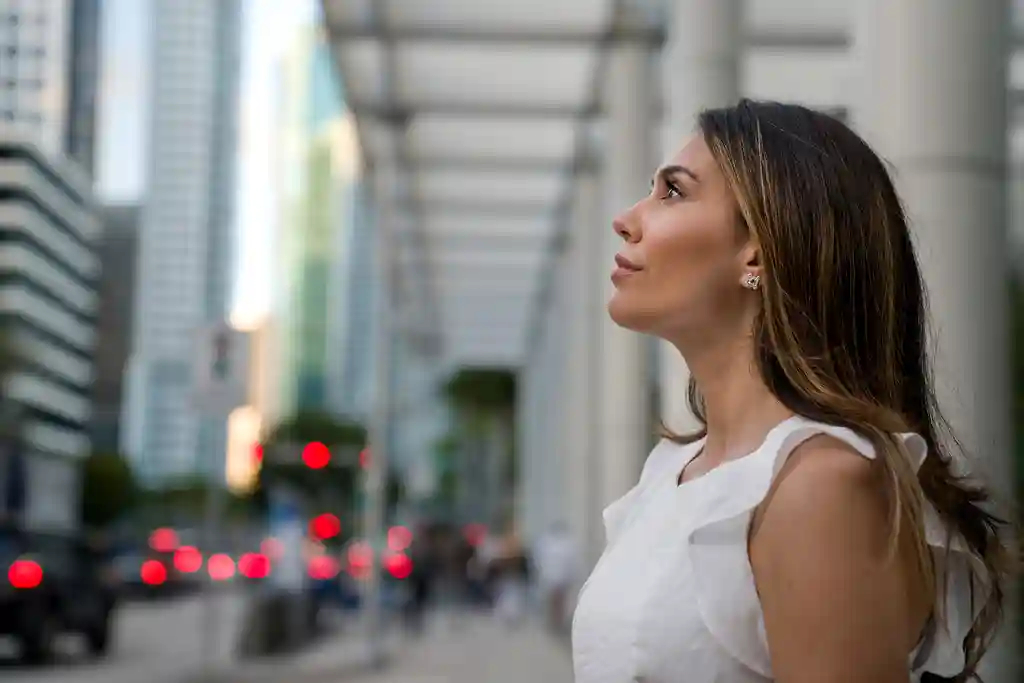 Living with metastatic breast cancer (MBC) isn't just a physical struggle. It also has a significant impact on one's identity. MBC is a complex disease that affects thousands of people each year. It's a type of breast cancer that has spread beyond the breast to other parts of the body, such as the bones, lungs, or liver. I had metastases in my lymph nodes, mediastinum, and lungs.
What is identity? It's the character or the personality of an individual. I have taken some time to reflect on the significant influence metastatic breast cancer has had on my identity and how that's changed over time. I don't want cancer to be my whole identity but it is part of it now. I certainly don't want to be pitied. I'm not "cancer girl," I am Deb, and I am definitely more than cancer. Many life experiences have shaped who I am; I have been a survivor for a long time. Now, I have learned to live with metastatic disease and all that comes with it.
One of the most immediate ways metastatic breast cancer affects one's identity is through the fear of death. I remember the immediate sense of fear that came over me when I got the call about my diagnosis. As a single mama at the time, I instantly worried about my 4-year-old daughter. I recall researching online and learning that unlike early-stage breast cancer, metastatic breast cancer cannot be cured. Those of us with metastatic breast cancer have to face the reality of our mortality and come to terms with the fact that we may not survive the disease. 
I have been blessed to still have my first line of treatment working, but that isn't the reality for others. I often feel like I have an invisible hourglass reminding me that time is running out. This is a challenging and emotional experience that impacts one's sense of self and relationships with others.
Metastatic breast cancer can also affect one's physical identity. People with metastatic breast cancer may experience a range of physical symptoms, including pain, fatigue, and weakness due to side effects from long-term treatments. These symptoms can impact their ability to perform daily activities, work, and maintain their independence. 
It has been difficult to accept that I have a physical illness that now limits me in some ways. This has had an emotional and physical toll on me. I am no longer the very active mom I once was. Fatigue and neuropathy are daily reminders of these changes. I have pain in my feet that keeps me from walking longer distances than before. It's frustrating to deal with but I find ways to adapt.
Some folks also experience changes in their appearance due to treatment, such as hair loss, weight gain, or changes in skin tone. One of my physical changes has been weight gain. It has been challenging to lose weight. I also find myself taking better care of my skin now due to changes in my complexion. These physical changes affect my mental health and the way I view my body. I look different now than before I started treatment. It hasn't been easy accepting the outer changes in my appearance, but it's part of living with metastatic breast cancer. 
Metastatic breast cancer can also affect one's social identity. Some people with MBC might find it challenging to participate in social activities, work, or maintain relationships. I have found over the years that the time I used to spend hanging out with friends has dwindled. I get tired easily these days and am selective when deciding what social activities to engage in. 
MBC can be stigmatizing, and I have found connecting with others going through this experience helps. Community organizations like the Young Survival Coalition, Living Beyond Breast Cancer, and For The Breast of Us have helped me feel less isolated by connecting me with others living with breast cancer.
Metastatic breast cancer can also affect one's professional identity. Some people may have to take time off work or reduce their work hours due to treatment or physical symptoms. At the time of my diagnosis,  I was on disability due to bipolar disorder and had a part-time business working from home as a freelance Spanish tutor, interpreter, and translator. I had a couple of home-schooled children learning Spanish as well as some adult students. After I started treatment, I realized I could no longer maintain the busy schedule I set up for myself. I had to adjust my perspective to how much work I could actually do. 
Overall, metastatic breast cancer can have a profound effect on one's identity. It can impact one's sense of self, physical identity, social identity, and professional identity. It is essential to acknowledge these changes and seeking community and support can help maintain a positive sense of self. I've found that engaging in breast cancer advocacy has helped me connect with other parts of myself that cancer hasn't changed --  like my desire to leave a positive impact in my community. 
No experience with MBC is exactly alike, so find what works best for you. 
To connect with other breast cancer survivors, join our Breast Cancer Facebook Support Group. 
Photo Credit: andresr / E+ via Getty Images
Tell us what you think of this post?
Important: The opinions expressed in WebMD Blogs are solely those of the User, who may or may not have medical or scientific training. These opinions do not represent the opinions of WebMD. Blogs are not reviewed by a WebMD physician or any member of the WebMD editorial staff for accuracy, balance, objectivity, or any other reason except for compliance with our Terms and Conditions. Some of these opinions may contain information about treatments or uses of drug products that have not been approved by the U.S. Food and Drug Administration. WebMD does not endorse any specific product, service or treatment.
Do not consider WebMD Blogs as medical advice. Never delay or disregard seeking professional medical advice from your doctor or other qualified healthcare provider because of something you have read on WebMD. You should always speak with your doctor before you start, stop, or change any prescribed part of your care plan or treatment. WebMD understands that reading individual, real-life experiences can be a helpful resource, but it is never a substitute for professional medical advice, diagnosis, or treatment from a qualified health care provider. If you think you may have a medical emergency, call your doctor or dial 911 immediately.