How Therapy for ADHD Helps -- and Doesn't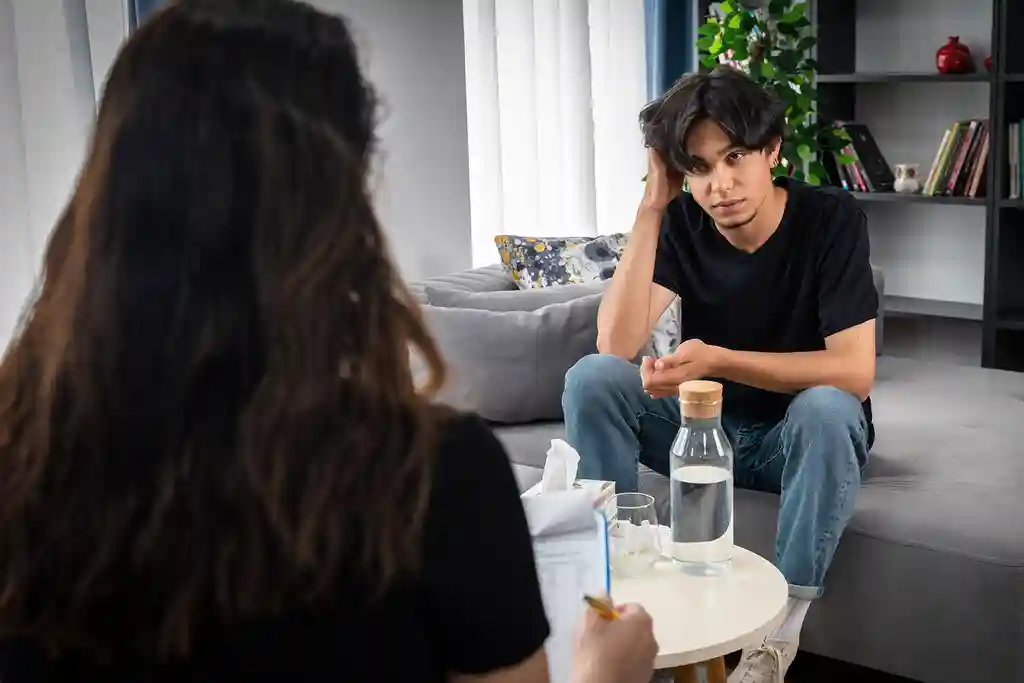 Doctors often recommended therapy when a child or teen is diagnosed with ADHD. Sure, it can be helpful, but what should you expect?
Let's start with the basic fact that ADHD is a neurological condition that's mostly genetic. It doesn't result from trauma, bad parenting, or other life experiences. Therefore, because therapy doesn't change the fundamental brain wiring, it can't cure ADHD itself or get rid of the symptoms. But it can definitely help kids, teens, and parents better understand how ADHD impacts someone (and their family members), learn better ways to manage it, and reduce some of its fallout.
How Therapy Can Help Your Child or Teen
ADHD can affect the types of experiences that someone has. For example, a child who's distracted and forgetful is more likely to be off task and struggle with doing what's expected of them. Therefore, that child will get many more corrective comments from parents and teachers. Hopefully, those comments are delivered in a positive, or at least neutral, tone. But the more comments the child needs, the more likely it is that some tone will leak in. And, of course, adults have their own stresses and struggles that can drain away patience, causing them to take out their frustrations on that distracted kid.
Over time, all of these negative experiences can impact how that child sees themselves and how they relate to others. For example, they may become extra sensitive to criticism and react by making their case for why they aren't to blame – potentially leading to an escalation with a fed-up adult. Or they become acutely aware of how they are treated differently from siblings and classmates and perhaps feel less worthy of being treated fairly.
Kids and teens with ADHD are more likely to also struggle with depression and anxiety. These can definitely be addressed in therapy. A therapist who understands ADHD well can help the child or teen better figure out what ADHD is and how it affects their behavior. They may also work on how to tolerate feedback or even criticism and how to fix a situation that has started to slide off the rails.
A therapist may also help a teen learn better strategies for managing their ADHD, so it has less of a negative effect. All of this is really important because the problem isn't the ADHD itself, but rather the negative fallout from poorly managed ADHD.
How Therapy Can Help the Family
It's also important for the therapist to meet with the parents. This can happen with the child or teen present, and there should probably be some sessions without. Kids with ADHD are more difficult to parent, and the strategies that seem to work for other kids don't work as well.
A therapist can provide better strategies that take ADHD into account. This could include specific hot spots, like morning routines, managing screens, addressing risky behavior, etc. This may also involve recalibrating some expectations, such as: Kids and teens with ADHD are often delayed a couple of years when it comes to their ability to self-manage responsibilities. That means a 13-year-old may function more like an 11-year-old when it comes to tracking homework.
This may make it easier for the parents to not take ADHD-related behavior so personally, but still as something that needs to be managed. This knowledge empowers the parents to use more effective strategies that keep things moving in the right direction, with fewer blow-ups.
The therapist might also help the child and parents talk through situations that have come up (like last week's bad test grade) or that are coming up (like what it would take for the teen to be allowed to get a job). A skilled therapist can facilitate those discussions so that a good decision can be made.
Better yet, a really good therapist can teach the child and parents the skills that will make future discussions go well. ADHD is lifelong for most kids, so those are skills that everyone would benefit from.
Photo Credit: Phynart Studio / E+ via Getty Images
Tell us what you think of this post?
Important: The opinions expressed in WebMD Blogs are solely those of the User, who may or may not have medical or scientific training. These opinions do not represent the opinions of WebMD. Blogs are not reviewed by a WebMD physician or any member of the WebMD editorial staff for accuracy, balance, objectivity, or any other reason except for compliance with our Terms and Conditions. Some of these opinions may contain information about treatments or uses of drug products that have not been approved by the U.S. Food and Drug Administration. WebMD does not endorse any specific product, service or treatment.
Do not consider WebMD Blogs as medical advice. Never delay or disregard seeking professional medical advice from your doctor or other qualified healthcare provider because of something you have read on WebMD. You should always speak with your doctor before you start, stop, or change any prescribed part of your care plan or treatment. WebMD understands that reading individual, real-life experiences can be a helpful resource, but it is never a substitute for professional medical advice, diagnosis, or treatment from a qualified health care provider. If you think you may have a medical emergency, call your doctor or dial 911 immediately.