What Crohn's Disease Is Like for Me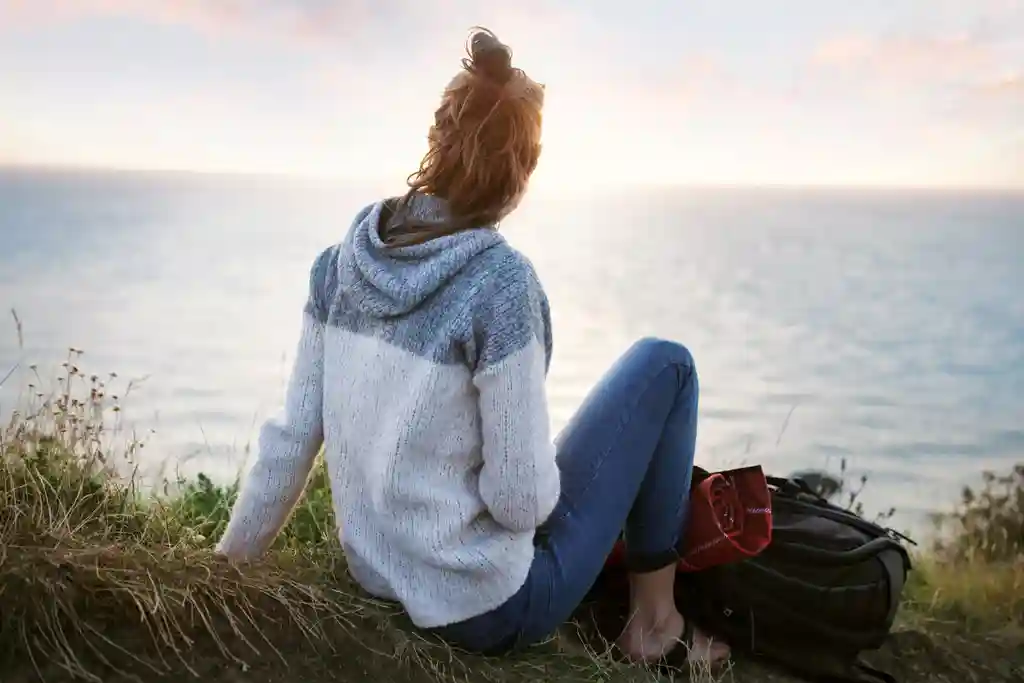 Crohn's is kind of a weird disease. It's common enough to where you'll most likely hear about it at some point, but infrequent enough to where a lot of people have no idea what it is or means. Which makes it super fun when you have to explain it to people you've just met. And even then, it's impossible to briefly cover all the intricacies of how Crohn's can affect our lives. Managing systemic symptoms, multiple medications, and mental health consequences are only a few aspects of what Crohn's disease is like for me, though these can differ vastly from other Crohn's patients.
Crohn's symptoms are quite literally all over the place. It's not just your stomach, but also your skin, your joints, and even your eyes. Something I often experience is extreme dry eyes and eye inflammation. For someone who uses screens all day for work, this can be really hard to manage, especially when straining my eyes subsequently causes me to have intense migraines that can sometimes last for days.
I also often have body aches that leave me thinking that I'm closer to 72 than 27 years old. There are some days when I wake up so sore, I would've thought I ran a marathon the day before. And on days when I might have an active flare-up, these symptoms quadruple themselves, in addition to the mind-blowing abdominal pain. I've had countless work days where I'm popping Tylenol every few hours just to relieve the pain. 
These symptoms are very subjective, however, as many Crohn's patients have completely different experiences. Others have extreme urgency, where they're running to the bathroom every 5 minutes. Or have such a lack of appetite they can easily become malnourished. (The lack of appetite is sometimes something I wish I got, because when I do eat during a flare, it usually makes things 10 times worse. But even in pain, I'm always starving!) 
Having the right medication regimen is the most important way for me to control these symptoms, as well as disease progression. I've been lucky to have only a handful of flares over the past couple of years since starting my current medications, but keeping up with them requires a lot of management. It is extremely important to never miss doses, so I'm always making sure to refill everything on time and keep enough medication to make it through holidays or weekends.
I also have an immunosuppressant medication that I have to inject myself once a week. It's delivered once a month, must be kept refrigerated, and can be extremely expensive if insurance doesn't cover it. (I was told last month that the cash price with no copay assistance is $17,000 for a one-month supply!) I find myself dealing with the upkeep of these medications constantly, which isn't something people normally realize is such a frustrating aspect of having Crohn's, or really any chronic condition. 
The mental health aspect of Crohn's can be one of the hardest to endure. It is terrifying not knowing what is happening inside your own body. Your thoughts spiral into obsession over the worst-case scenarios whenever you feel the slightest twinge of pain in your stomach. The anxiety is real and can be debilitating. On top of that, there are stressors from normal daily life, as well as trying to have a fulfilling social life that is often hindered by food restrictions, physical exhaustion, or guilt/feeling like a burden. 
These are all things I have and currently deal with in my experience since being diagnosed. However, there's an important clarification I want to make. This is not my whole life. I used to read things like this when I was first diagnosed, and I was terrified that this was going to be my life every day. 
But that is far from the truth. Flare-ups happen, but I maybe get one every 3-4 months and it lasts for 2-3 days. Fatigue, joint pain, eye inflammation, migraines – I still deal with them. But I know how to manage them better now. Regulating my medications takes a lot of effort and time, but feels worth it for how much better I feel having the right regimen that treats my Crohn's effectively. 
The moments in between all of this are what I like to focus on. While there are some days that seem like every moment is spent dealing with Crohn's (especially at the beginning), those days don't last forever, and with time become fewer and farther between. 
Photo Credit: Stanislaw Pytel / Stone via Getty Images
Tell us what you think of this post?
Important: The opinions expressed in WebMD Blogs are solely those of the User, who may or may not have medical or scientific training. These opinions do not represent the opinions of WebMD. Blogs are not reviewed by a WebMD physician or any member of the WebMD editorial staff for accuracy, balance, objectivity, or any other reason except for compliance with our Terms and Conditions. Some of these opinions may contain information about treatments or uses of drug products that have not been approved by the U.S. Food and Drug Administration. WebMD does not endorse any specific product, service or treatment.
Do not consider WebMD Blogs as medical advice. Never delay or disregard seeking professional medical advice from your doctor or other qualified healthcare provider because of something you have read on WebMD. You should always speak with your doctor before you start, stop, or change any prescribed part of your care plan or treatment. WebMD understands that reading individual, real-life experiences can be a helpful resource, but it is never a substitute for professional medical advice, diagnosis, or treatment from a qualified health care provider. If you think you may have a medical emergency, call your doctor or dial 911 immediately.