What Happened When I Got COVID-19 With Crohn's Disease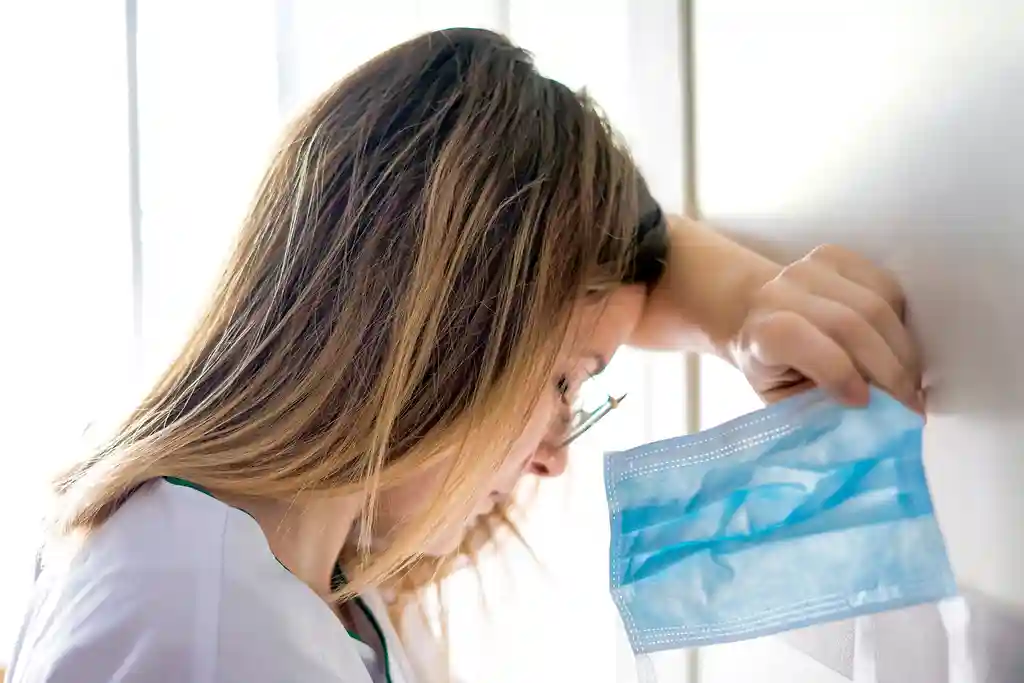 Exactly 3 years ago in March, the entire world shut down due to the pandemic. By now, everyone has had some kind of experience with COVID-19, though each person reacts differently. Nowadays, the mutated strains are not nearly as severe as they were, but plenty of people still experience harsh symptoms. 
In the beginning, a big deal was made about those with certain conditions or comorbidities being at higher risk for more severe disease. Not only did I have Crohn's, but I was only diagnosed 2 months before the pandemic started. I had no idea how to manage anything with my Crohn's yet, let alone how to deal with COVID on top of that, and I was terrified of what might happen if I got sick. 
For most of 2020, I was pretty vigilant when it came to taking precautions -- wearing a mask, constantly washing my hands, and avoiding public gatherings. I was also finishing up my fourth year of pharmacy school, which meant I still had to go to the hospital every day to complete my rotations, putting me at a higher risk. 
That year was a sort of trial on how to manage my Crohn's symptoms. I wasn't eager to jump into a medication regimen off the bat, and my doctor at the time wanted to follow up with another colonoscopy at the end of the year to assess the severity, since there was some gray area with my original diagnosis. I was able to manage my symptoms with diet and lifestyle changes alone and was starting to feel better. 
Then it happened. 
Dec. 28, 2020. I woke up with the most intense headache of my life. My body felt like I had been hit by a car. I had extreme hip and back pain that I had never experienced before. I knew this was COVID. What else could it be?
I took my temperature. 102.3 degrees. Yep, definitely COVID. 
Later that afternoon, I tested positive. 
To say that next week was rough is an understatement. Any underlying Crohn's symptom that I had been keeping at bay all came to a head at once. I hadn't really experienced a true Crohn's flare until this point, and on top of all the normal COVID symptoms, it was an intensely painful experience. 
Over the next 2 months after recovering from COVID, I have never felt worse in my entire life. Every day I would wake up with extreme body aches, joint pain, and everlasting fatigue. I could barely function but still had to work at the hospital every day to complete my rotations, and I was starting to perform more poorly each day. Even though I was starving, I wasn't able to eat a single thing until 4 p.m. when I would get home, because once I ate the rest of the day would be spent in agonizing pain and running to the bathroom every 20 minutes.  
My next colonoscopy was only a few weeks after recovering, and the results were not promising. The inflammation in my colon was so bad, my doctor said I would most likely need 12 or more inches of bowel removed within the next year or two if I didn't start medications. 
The long-term effects after COVID led me to a point of hopelessness. I was so desperate for relief from my Crohn's symptoms, any hesitation I had about biologics went away if it would help me feel better. And thankfully once I started, I began feeling better than I had in months
I look back and wonder if things would have been different if I never had COVID-19. Did COVID lead to such severe inflammation that it caused damage? How long would it have taken for me to have Crohn's symptoms that bad if I didn't get COVID? How long could I have gone without having to start immunosuppressant therapy if I didn't get sick? 
COVID is underestimated by a lot of people, and as the mutated strains become weaker over time, fewer precautions are taken. It's important for me to remember the impact COVID had on my Crohn's, as I am eternally grateful for my remission now. And as almost all Crohn's patients will attest, I'll do anything to keep it. 
Photo Credit: Jorge Madrid / EyeEm via Getty Images
Tell us what you think of this post?
Important: The opinions expressed in WebMD Blogs are solely those of the User, who may or may not have medical or scientific training. These opinions do not represent the opinions of WebMD. Blogs are not reviewed by a WebMD physician or any member of the WebMD editorial staff for accuracy, balance, objectivity, or any other reason except for compliance with our Terms and Conditions. Some of these opinions may contain information about treatments or uses of drug products that have not been approved by the U.S. Food and Drug Administration. WebMD does not endorse any specific product, service or treatment.
Do not consider WebMD Blogs as medical advice. Never delay or disregard seeking professional medical advice from your doctor or other qualified healthcare provider because of something you have read on WebMD. You should always speak with your doctor before you start, stop, or change any prescribed part of your care plan or treatment. WebMD understands that reading individual, real-life experiences can be a helpful resource, but it is never a substitute for professional medical advice, diagnosis, or treatment from a qualified health care provider. If you think you may have a medical emergency, call your doctor or dial 911 immediately.