How Finding the Right Doctor Helps With Crohn's Disease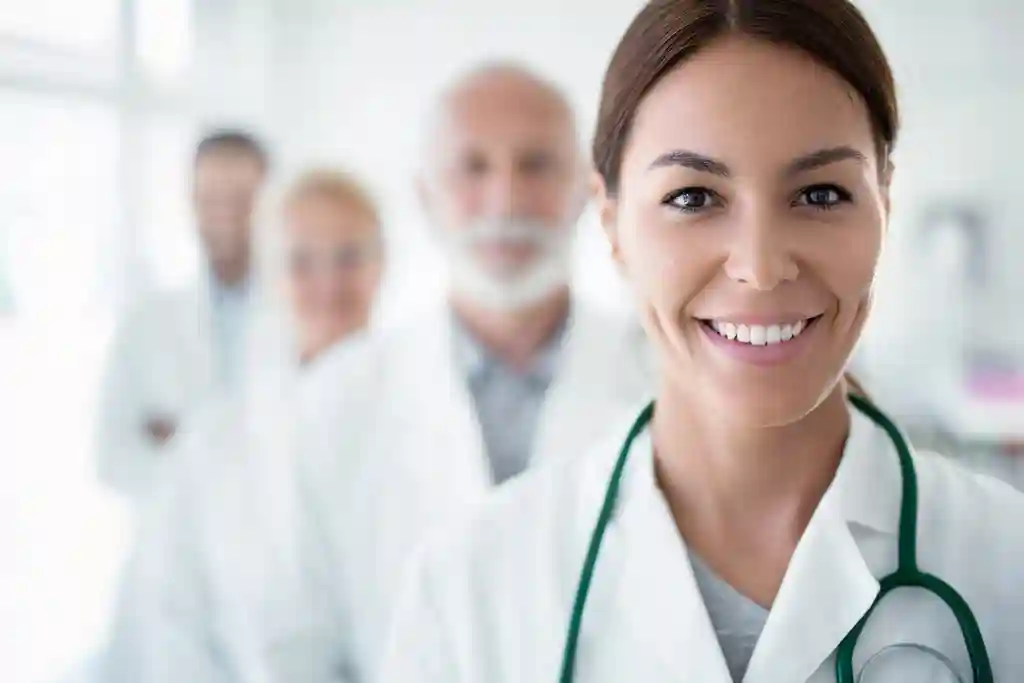 Crohn's disease is not something most people would know about. You might have heard the name before, or know someone who has it, but that doesn't mean you understand what a Crohn's diagnosis truly is or what it entails. And you shouldn't need to. Unless, of course, you're diagnosed with it. Then it's your doctor's job to inform you adequately about your new disease so that you fully understand what's going on in your own body.
Unfortunately, I think some doctors fail to do this, and many people are left confused, uneducated, and scared. They're often given a lifelong diagnosis, told to make a follow-up appointment, then sent on their way. Other times, they may have experiences with health care providers who are negligent, promote unnecessary surgeries/medications, or are unsupportive of their individual needs.
Establishing a good relationship with your doctor is extremely important when treating IBD! It can be the difference between being a functional healthy person and being completely debilitated by an inadequately treated condition.
First, make sure you find a doctor who is willing to respect your opinions and input. You know your own body best, and it's important that they listen to what you have to say. I have personally had many experiences with providers who have already come to a decision on what you have, or what is going on before they even see you. Then it feels like when you actually get in to see them, nothing you've said is being heard or acknowledged.
Second, find a doctor who is willing to accommodate your lifestyle. This could be in small ways, like with quick responses to prior authorizations for medications, or providing easy prescription refills online. Providing telehealth appointment services could also be a substantial accommodation. These features may seem secondary but can make a huge difference. These types of issues can be a huge burden on quality of life. 
For example, at the beginning of my diagnosis prior to finding my current doctor, I had to drive over 2 hours roundtrip to be able to even go to an appointment. It also took that same doctor almost a month to finally submit a prior authorization for my medication. This meant not only was my treatment delayed for that long, but so was any symptom relief.
Additionally, it may seem unnecessary, but finding a knowledgeable doctor on your disease state is very important. When treating a chronic condition like Crohn's, a normal primary care doctor, or sometimes even a regular gastroenterologist, may not be able to provide adequate care due to lack of knowledge. For me, finding a gastroenterologist who specializes in inflammatory bowel disease was the best thing I did to help treat my Crohn's disease.
Lastly, don't be afraid to ask hard questions or even interrogate your doctor. Most Crohn's medications are immunosuppressant agents that shouldn't be taken lightly. Your doctor should be able to explain to you exactly what this medication is going to do to help your condition, and what your long-term goals are for treatment.
Keep in mind, it's never wrong to question what a doctor is telling you. Remember that you are the best advocate for your health and well-being, and always speak up – even about the difficult stuff. 
Photo Credit: Gilaxia / E+ via Getty Images
Tell us what you think of this post?
Important: The opinions expressed in WebMD Blogs are solely those of the User, who may or may not have medical or scientific training. These opinions do not represent the opinions of WebMD. Blogs are not reviewed by a WebMD physician or any member of the WebMD editorial staff for accuracy, balance, objectivity, or any other reason except for compliance with our Terms and Conditions. Some of these opinions may contain information about treatments or uses of drug products that have not been approved by the U.S. Food and Drug Administration. WebMD does not endorse any specific product, service or treatment.
Do not consider WebMD Blogs as medical advice. Never delay or disregard seeking professional medical advice from your doctor or other qualified healthcare provider because of something you have read on WebMD. You should always speak with your doctor before you start, stop, or change any prescribed part of your care plan or treatment. WebMD understands that reading individual, real-life experiences can be a helpful resource, but it is never a substitute for professional medical advice, diagnosis, or treatment from a qualified health care provider. If you think you may have a medical emergency, call your doctor or dial 911 immediately.