How Mental Illness Affects Your Identity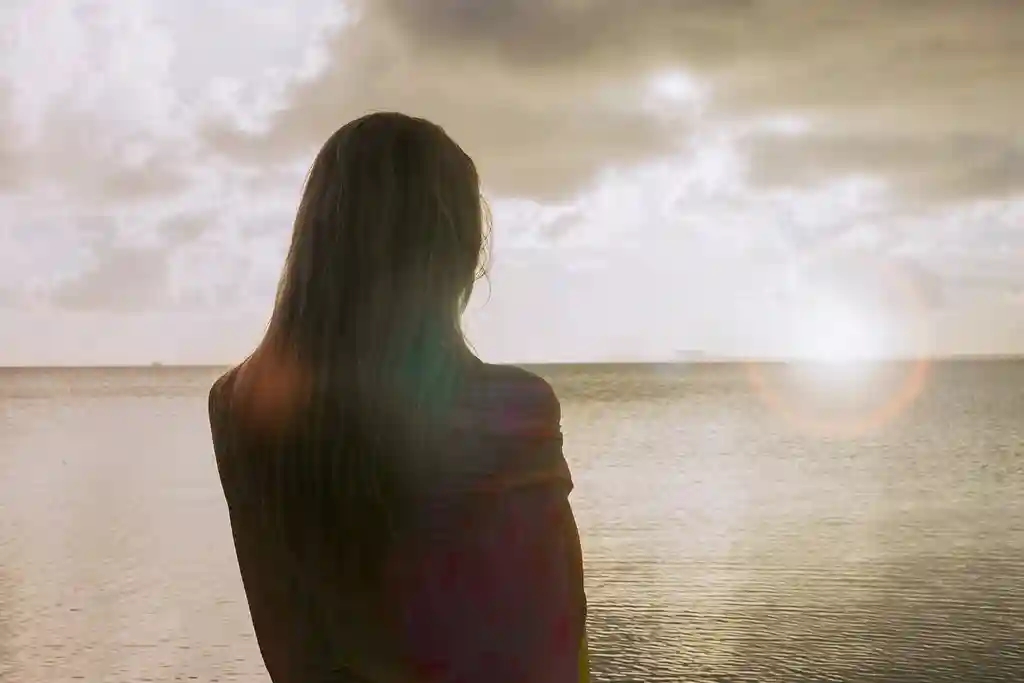 Who am I? The question I have asked myself a million times throughout my life. When I am not depressed, the response comes more easily: I am a passionate, creative, sensitive person. I am a writer, a good friend, a dog lover, a girlfriend, and an extrovert. I am organized, energetic, and friendly. But on the days when the depression cloud weighs heavy, I am none of those things. I am nothing.
Everyone with depression experiences it differently, but for me, it's a shadow that shows up and numbs all the good feelings a person can experience. Excitement and joy are replaced with sadness and anger.
My dreams and energy turn to hopelessness and dread. I feel like a hollowed-out shell, forgetting who I am, what I like, what my purpose is, and what my future could look like. The years ahead of me warp into a dark, endless tunnel.
My depression skews my reality, convincing me of lies about myself that I know deep down aren't true. I am worthless. I am a burden. I am a mess. My life means nothing. I am nothing. What is the point? Who am I?
I tell myself I am the worst -- talentless, annoying, incapable, dumb, inconsiderate, selfish. I am so sure that I am what my depression tells me I am, and in those moments, there are simply no words that exist that could convince me otherwise.
Once the cloud fades away though, I see the light again. I see myself as I truly am, and I'm in disbelief that I ever saw something else.
The way depression takes over your rationality is horrifying. It is insidious, emptying every true perception of myself. Since it warps my thoughts, it makes me feel like I somehow have control over it, like this is my truest self. But in reality, depression completely blocks my rational thoughts. It twists them into dull gloom and wraps them in its heavy arms.
Nothing it tells me is true. Even though it feels like everything is.
As a child of immigrants, I have struggled with my identity my whole life. I have reckoned with the boxes to check on school forms, pondered why I couldn't find anyone who looked like me, and questioned my "American-ness" when other kids did.
It has taken me a while to understand that there is no worth in deciphering who I am by looking to others. I'm the only one that decides who I am. Through living, learning, and becoming more self-aware, I have recognized my own unique traits and identity, apart from other people's opinions. I've learned to embrace my looks, honor my heritage, and hone my talents.
Depression still attempts to erase this growth I've experienced. It lurks behind me, whispering the insecurities that I've dug deep into my skin. When it knocks me off my feet once again, my depression attempts to bury the possibility of accurate self-awareness and sufficient self-confidence. It pulls me all the way back on my journey of self-love and acceptance.
My depression makes my life infinitely harder than it should be. When I start to listen to its voice, I no longer recognize me, the real Kristen, hidden beneath all the emptiness. I fight to overpower it, to quell the lies, and subdue them with my loved ones' support. I try to extinguish the darkness with self-care and therapy, medication, and coping skills. I sometimes feel like I may not overcome it. I don't wish this fight on anyone.
Who am I? Who am I?
I ignore my depression and to my list of identity traits, I add "strong."
Photo Credit: Buena Vista Images / Photodisc via Getty Images
Tell us what you think of this post?
Important: The opinions expressed in WebMD Blogs are solely those of the User, who may or may not have medical or scientific training. These opinions do not represent the opinions of WebMD. Blogs are not reviewed by a WebMD physician or any member of the WebMD editorial staff for accuracy, balance, objectivity, or any other reason except for compliance with our Terms and Conditions. Some of these opinions may contain information about treatments or uses of drug products that have not been approved by the U.S. Food and Drug Administration. WebMD does not endorse any specific product, service or treatment.
Do not consider WebMD Blogs as medical advice. Never delay or disregard seeking professional medical advice from your doctor or other qualified healthcare provider because of something you have read on WebMD. You should always speak with your doctor before you start, stop, or change any prescribed part of your care plan or treatment. WebMD understands that reading individual, real-life experiences can be a helpful resource, but it is never a substitute for professional medical advice, diagnosis, or treatment from a qualified health care provider. If you think you may have a medical emergency, call your doctor or dial 911 immediately.