My Weary Days and Sleepless Nights With Depression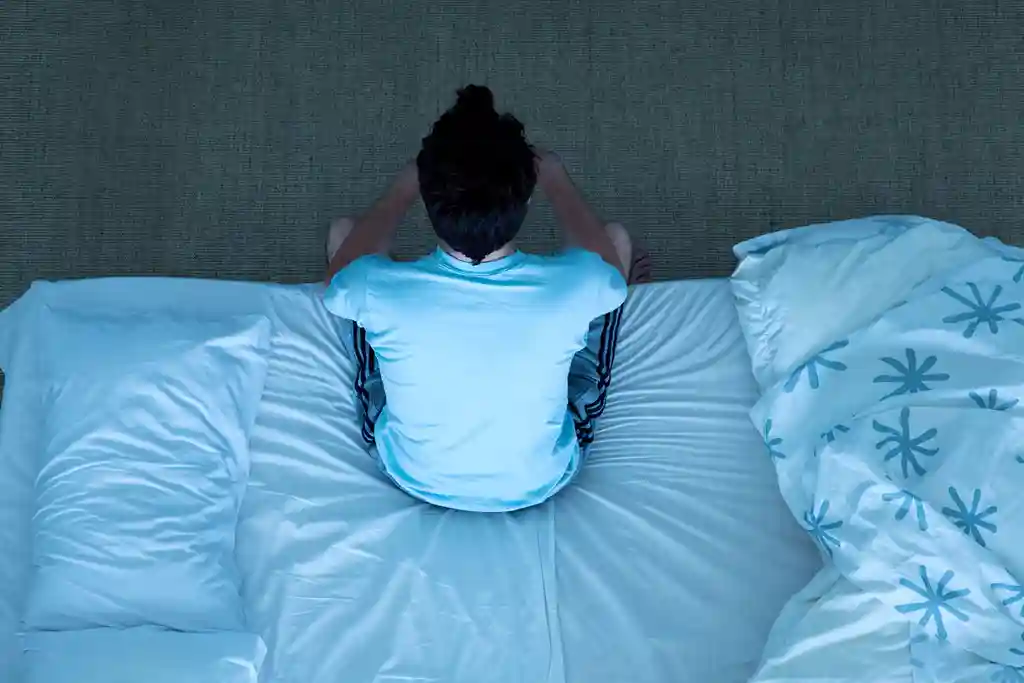 Sleep has paradoxically been the reason why I've overslept, slept, or tried to sleep the days away. It's why I haven't been able to sleep at night or have gone through periods where I don't sleep correctly or soundly for nights on end.
It's all a part of having a major depressive disorder, something I wouldn't wish upon my worst enemy. I do wish those who think depression is a choice, however, could see what both those restless days and sleepless nights looked like, or experience them regularly like I have. That might help them better understand depression and its impact on not only the sleep schedules of those it affects – but our lives as a whole.
Nobody who is content in life or on the right path chooses to sleep the day away or stay up all night (barring those who work at night or have alternative schedules for various reasons).
It's not a choice. Because too much sleep, and not enough, isn't good for our brains or bodies. I'm obviously no doctor, but it doesn't take one to know that the brain and body are closely connected, and that our sleep cycles affect our moods as much as our moods affect our sleep cycles.
I've dreaded the dullness of the day-to-day grind, the one through the distorted lens my depression prescribed me, so much that I tried to sleep days away, regularly. Ironically, the anxiety that so often accompanies depression would stop me from being able to sleep.
Again, a cycle I would never wish upon anyone.
Today, I would rather try and help someone dealing with it, out of it, if possible. I don't know if it's because I didn't think it was for me – but I know for certain I'm going to try, rather than sleep the day away.
In fact, it could be said, trying to help other people has given me a reason not to sleep the day away, or stay up all night. Because I know I need to show up each and every day now, for myself, others, and for life in general.
The miraculous part is that I actually want to and look forward to it. When I do, I'm truly present and not asleep at the wheel – in the blur and heaviness my depression kept me under for so long.
Listen, as I said, I never thought I'd be on this side of things, speaking to you from this perspective. But by the grace of something greater than me, I am – which means you have a chance too. I would say you probably have a pretty good one, even if it doesn't feel like it right now.
It took a lot of weary days and sleepless nights to show me I was worth it. I hope you'll wake up long before I did if you're still sleeping days away. I say that with empathy, not judgment.
Photo Credit: PhotoAlto/Frederic Cirou / PhotoAlto Agency RF Collections via Getty Images
Tell us what you think of this post?
Important: The opinions expressed in WebMD Blogs are solely those of the User, who may or may not have medical or scientific training. These opinions do not represent the opinions of WebMD. Blogs are not reviewed by a WebMD physician or any member of the WebMD editorial staff for accuracy, balance, objectivity, or any other reason except for compliance with our Terms and Conditions. Some of these opinions may contain information about treatments or uses of drug products that have not been approved by the U.S. Food and Drug Administration. WebMD does not endorse any specific product, service or treatment.
Do not consider WebMD Blogs as medical advice. Never delay or disregard seeking professional medical advice from your doctor or other qualified healthcare provider because of something you have read on WebMD. You should always speak with your doctor before you start, stop, or change any prescribed part of your care plan or treatment. WebMD understands that reading individual, real-life experiences can be a helpful resource, but it is never a substitute for professional medical advice, diagnosis, or treatment from a qualified health care provider. If you think you may have a medical emergency, call your doctor or dial 911 immediately.