How Making My Bed Every Day Changed How I Deal With My Depression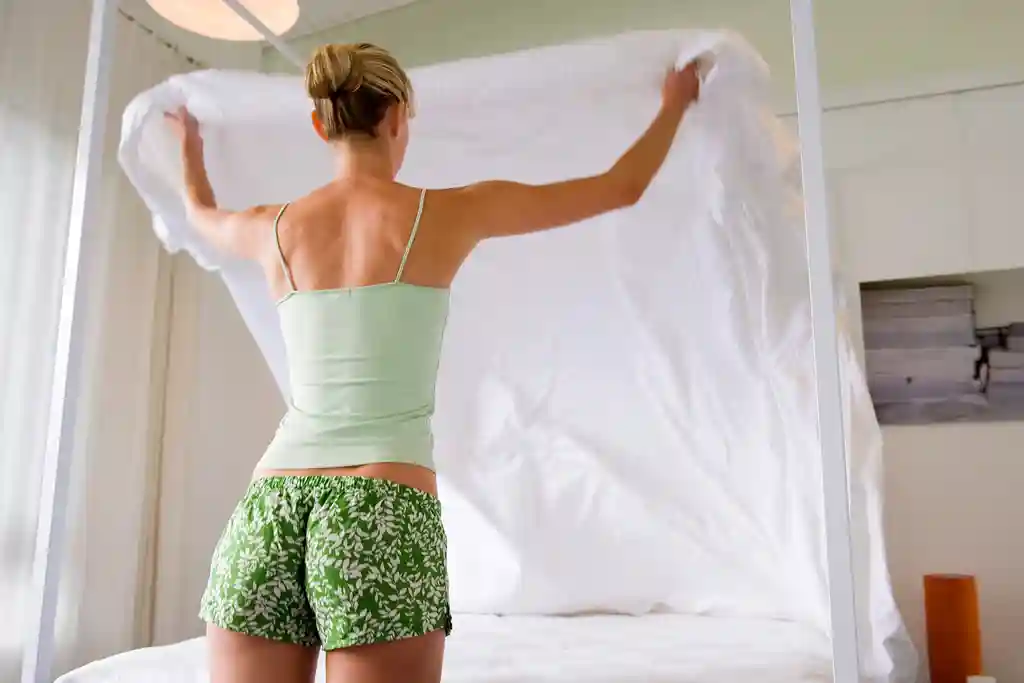 Getting out of bed can seem hopeless when I'm going through a depressive episode. The urge to stay in bed can overtake any reasoning for needing to get out of bed. I have found a small but powerful action I do to improve this.
It seems like such a simple task. I make my bed every morning. It only takes a minute, but it has made such a difference in my life. This is one of my positive coping skills that improve my mental health.
There are a few reasons why making my bed every morning has worked for me.
It makes it harder for me to crawl back into bed.
When I'm feeling depressed, I really don't want to leave my bed. Well, life can get in the way of spending all day in bed. Making my bed right when I get out of it helps fight the temptation of wanting to get back in bed when I have things I have to do. It gives you an extra step you would have to do to return to bed, which can reduce the likelihood of getting back in.
It automatically makes my room seem cleaner.
Living in a clean environment helps with depression. I've found that making my bed makes my room feel cleaner and less cluttered. It also gives me the motivation to pick up some other stuff in my room. I'll make my bed, pick up any clothes off my floor, and put back items. It only takes 5 minutes a day, but then my room is always picked up.
It's a task I get to "check off" so I've always accomplished one thing each day.
Feeling like you accomplished something, however big, is important when you're struggling with depression. Depression makes you feel useless, unmotivated, and hard on yourself. When you do something positive for yourself, it can help ease some of those emotions. When I write to-do lists, I even include making my bed. It's a good feeling when I get to check something off my task list even when I'm struggling.
It helps separate the day and night for my brain.
Even if I plan on watching TV in my bed that day, I'll make my bed and use a throw blanket on top of my made bed. This helps give a distinct difference between how I'm in my bed during the day and at night. This can be especially impactful if you're going through a depressive episode and getting out of bed seems impossible.
There are days I make my bed for the first time at 3 p.m. It doesn't have to be at 7 a.m. to "successfully" make your bed. Do it whenever you get up for the day. Also, if I take a nap one day, I make my bed again after. If I am not lying in my bed, then it's made. Getting some decorative pillows to make your bed can also help motivate you to make it.
You can start the habit of making your bed every day at whatever stage of life you're in. Once you start making your bed when you get up, you'll see the benefits.
Photo Credit: Eric Audras / ONOKY via Getty Images
Tell us what you think of this post?
Important: The opinions expressed in WebMD Blogs are solely those of the User, who may or may not have medical or scientific training. These opinions do not represent the opinions of WebMD. Blogs are not reviewed by a WebMD physician or any member of the WebMD editorial staff for accuracy, balance, objectivity, or any other reason except for compliance with our Terms and Conditions. Some of these opinions may contain information about treatments or uses of drug products that have not been approved by the U.S. Food and Drug Administration. WebMD does not endorse any specific product, service or treatment.
Do not consider WebMD Blogs as medical advice. Never delay or disregard seeking professional medical advice from your doctor or other qualified healthcare provider because of something you have read on WebMD. You should always speak with your doctor before you start, stop, or change any prescribed part of your care plan or treatment. WebMD understands that reading individual, real-life experiences can be a helpful resource, but it is never a substitute for professional medical advice, diagnosis, or treatment from a qualified health care provider. If you think you may have a medical emergency, call your doctor or dial 911 immediately.