What It's Like to Have Depression as a Teenager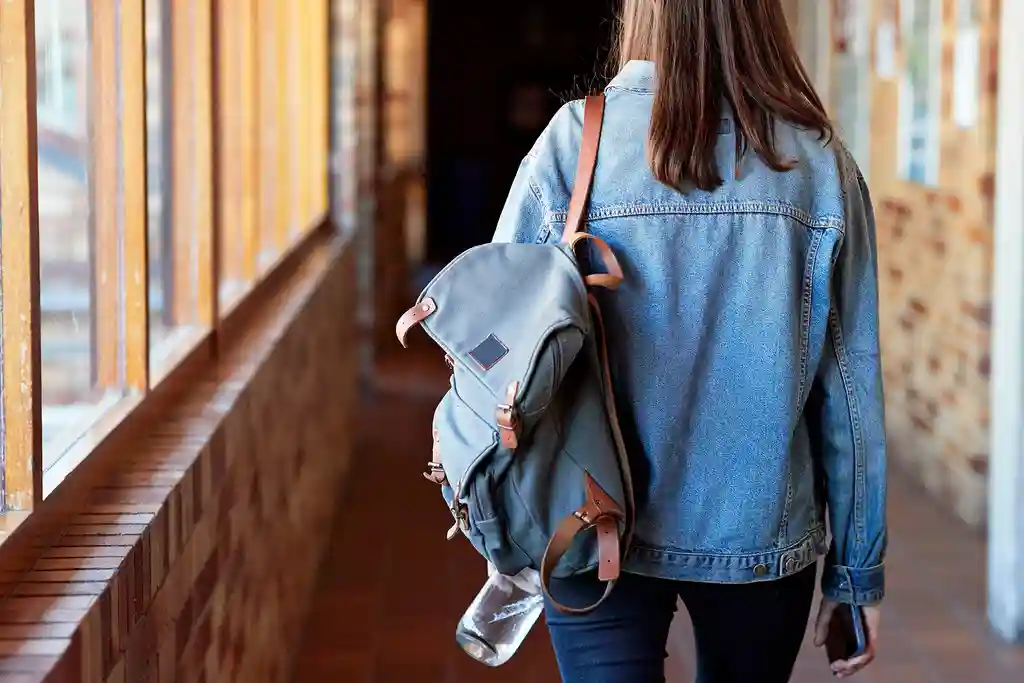 Being a teenager is hard enough as it is. You have new and different hormones, the pressure to figure out what you want to do with your life, peer pressure, high school, and overall difficulty as you grow more into yourself. Add in some depression or other mental illness and being a teenager just got 10 times harder. 
When I was 16 years old, I was diagnosed with depression and anxiety. It seemed that all my classmates got to spend their time worrying about drama and what college they wanted to go to, and I was stuck under this dark cloud unable to see through it. 
I felt completely alone in my depression. It really felt like no one else in my life had experienced this horrible feeling that depression was. I questioned, "why me?" often. Since I was only 16 and had limited life experiences, it felt like this is how I would feel for the rest of my life. All of the good times seemed to disappear because I truly thought I would never have a "good" moment again. I'm here to tell you that if you're feeling the same way, your depression is lying to you. You will have good moments again. 
Being depressed as a teenager is tough because you're starting to get new responsibilities while also still under the supervision of adults. Everyone expects you to be planning your future, but when you're depressed it's hard to see a future.
I'm not a fan of the phrase, "These are the best 4 years of your life!" I heard that a lot when I would open up to someone older than me about my depression. It made it seem that since I was a teenager and had fewer responsibilities than adults, I should be happy all the time. 
If you're in your teen years and struggling with your mental health, I understand. You're not alone. More people have experienced struggles with their mental health than you think. I'm glad to see more teenagers, and people in general, be open about their mental health. When I was in high school, I was afraid of my classmates finding out I was on antidepressants. Now I see teenagers make TikTok videos joking about how iced coffee and their antidepressants make a balanced breakfast. I think this shift is beneficial to those trying to navigate depression and should help with the stigma.
Young people normalizing seeking mental health treatment will help improve and save the lives of those who have mental health conditions. Don't be afraid to get treatment for your mental health. It is helpful and nothing to be ashamed of.
From my experience, people are struggling more than you think. Especially in high school, where stigmas and stereotypes can have such a monumental impact. I thought none of my classmates had experienced mental illness, but that was not true. Just because people aren't sharing their dark moments, doesn't mean they don't have any. 
If you're a teenager and struggling with your mental health, just know things change as you get older. It won't always be this way. You'll learn more about yourself and your mental health as time goes on. You can do this!
Connect with other people who are living with depression by joining our Depression Facebook Support Group.
Photo Credit: Klaus Vedfelt / DigitalVision via Getty Images
Tell us what you think of this post?
Important: The opinions expressed in WebMD Blogs are solely those of the User, who may or may not have medical or scientific training. These opinions do not represent the opinions of WebMD. Blogs are not reviewed by a WebMD physician or any member of the WebMD editorial staff for accuracy, balance, objectivity, or any other reason except for compliance with our Terms and Conditions. Some of these opinions may contain information about treatments or uses of drug products that have not been approved by the U.S. Food and Drug Administration. WebMD does not endorse any specific product, service or treatment.
Do not consider WebMD Blogs as medical advice. Never delay or disregard seeking professional medical advice from your doctor or other qualified healthcare provider because of something you have read on WebMD. You should always speak with your doctor before you start, stop, or change any prescribed part of your care plan or treatment. WebMD understands that reading individual, real-life experiences can be a helpful resource, but it is never a substitute for professional medical advice, diagnosis, or treatment from a qualified health care provider. If you think you may have a medical emergency, call your doctor or dial 911 immediately.