You Are Not Your Depression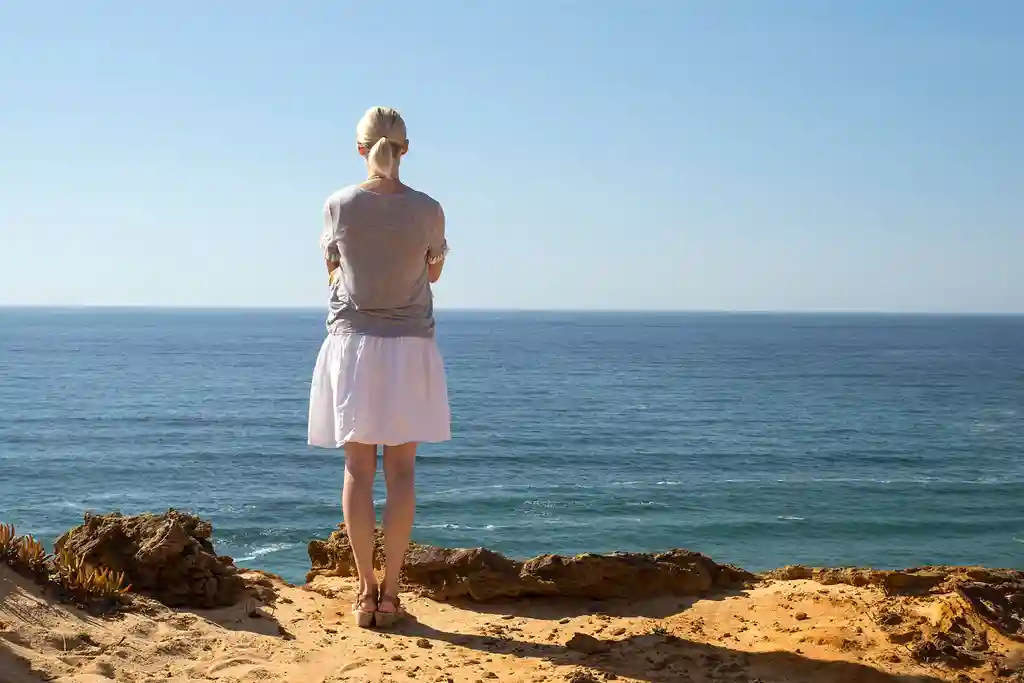 Mental health is a funny thing. If someone has a problem we can physically see, like a broken leg or a cut oozing blood, we don't hesitate to treat it. We understand that leaving it alone would be damaging to our health. 
But depression? It gets ignored. Looked over. Treated with comments like, "Oh, you're just having a bad day. You're fine." Or "OK, snap out of it. Stop acting so down."
Yet like a broken leg or a cut needing medical attention, people with depression can't just "snap out of it" or write it off as a bad day. They need medical help, but because it's not something that's visible, it's often left untreated for far too long. 
Many people blame themselves for the way they feel. 
I sure did. It's easier than admitting you have depression, especially since you don't want to be thought of as different from everybody else. I thought that if I could just have a more positive attitude or try harder to keep myself busy, then these depressing feelings would go away. 
Even once I finally admitted to myself that I needed help and got started on some medicine, I still wasn't open with others about it. I didn't share the fact that I was on medication for depression freely, not at first. 
I thought it was something to be ashamed of. I didn't think of it like any other issue our bodies may have that needs attention, even though it is. 
That changed when I started paying attention to my sister-in-law. 
My sister-in-law has Down syndrome. Yet she doesn't let her disability define her. She's proud of who she is, Down syndrome and all. 
I've watched her walk up to total strangers and tell them how much she loves herself. I've watched her proudly declare to people that she has Down syndrome and ask them to celebrate National Down Syndrome Day with her. 
I noticed the way she does whatever she loves, no matter what anyone else thinks. Whether that's going to stand near a live band where they were playing music in a park and start dancing, or volunteering to sing a song she loves on a stage in front of thousands of people, she doesn't let anything stop her. 
She sees herself as so many things, but never as limited by her condition. 
So why do we let our conditions limit us?
Depression is a condition, the same as Down syndrome or a broken leg. Just because you have it, it doesn't mean it needs to define you. You can embrace it, just like my sister-in-law does with her condition, and live a happy, full life in spite of it. 
Once I stopped focusing on the fact that I had depression and more on all of the things that made me me, I was able to see that my depression doesn't define who I am. It's just something I have to deal with, the same as any other problem I have. 
And I'm happier than I've ever been as a result. 
Connect with other people who are living with depression by joining our Depression Facebook Support Group.
Photo Credit: Christophe Papke via Getty Images
Tell us what you think of this post?
Important: The opinions expressed in WebMD Blogs are solely those of the User, who may or may not have medical or scientific training. These opinions do not represent the opinions of WebMD. Blogs are not reviewed by a WebMD physician or any member of the WebMD editorial staff for accuracy, balance, objectivity, or any other reason except for compliance with our Terms and Conditions. Some of these opinions may contain information about treatments or uses of drug products that have not been approved by the U.S. Food and Drug Administration. WebMD does not endorse any specific product, service or treatment.
Do not consider WebMD Blogs as medical advice. Never delay or disregard seeking professional medical advice from your doctor or other qualified healthcare provider because of something you have read on WebMD. You should always speak with your doctor before you start, stop, or change any prescribed part of your care plan or treatment. WebMD understands that reading individual, real-life experiences can be a helpful resource, but it is never a substitute for professional medical advice, diagnosis, or treatment from a qualified health care provider. If you think you may have a medical emergency, call your doctor or dial 911 immediately.