When You're Diagnosed With Another Chronic Condition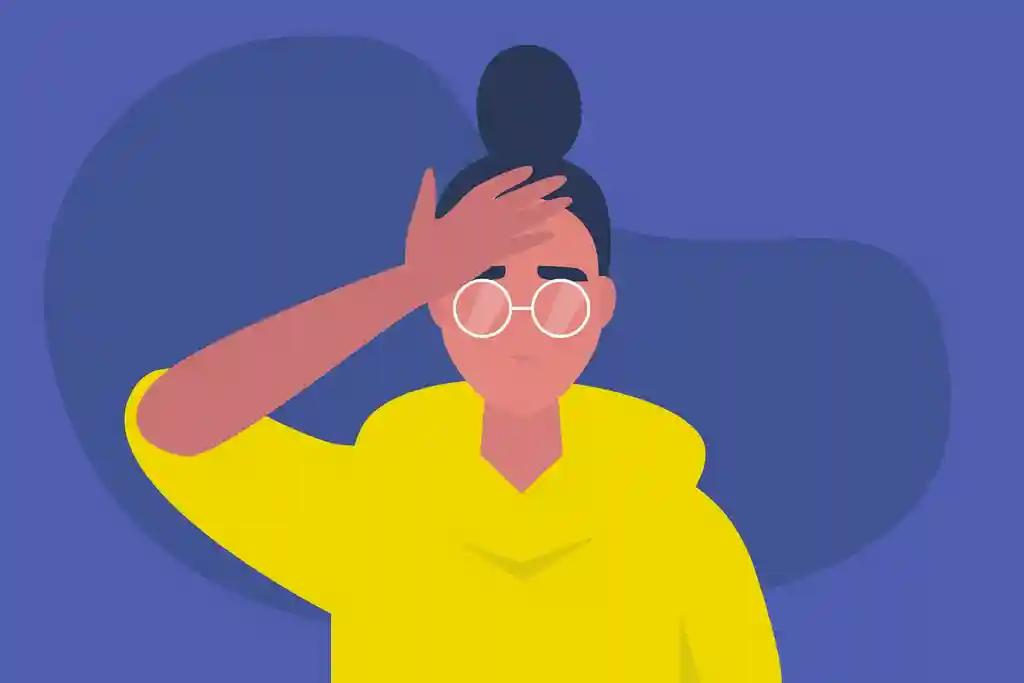 I'll admit it: I've always taken pride in my personal diabetes care.  
I've worked hard to keep my weight low, my blood pressure and cholesterol readings stable, and my diet low-carb and pescatarian. I bike or walk five or six times a week and lift weights two to three times.
According to my doctors, the effort has paid off; over the years my A1C readings have ranged from a low of 5.7 to a high of 6.3.
So, when continual abdominal pains and bloating took me to my internist's office earlier this month, where a blood test and CT scan led to a double diagnosis of mild celiac disease and gut issues, I felt confused – How could this be? I've taken such good care of myself!
While I should have concentrated on my doctor's instructions as she told me to head to a gastroenterologist for additional tests, all I could think about was if I had been wrong about the quality of my diabetes care.
If I were somehow to blame for my pain.
Part of me knew that was ridiculous.
After all, when it comes to complications, you might say that diabetes is the gift that keeps on giving. Changes in blood sugars can impact your vision, your heart, your nerves, your intestines and on and on.
And yet, my guilt lingered. Had I grown too complacent? What if I had kept my sugars lower, reduced my carb intake further or upped my exercise quotient? Were the celiac and gut issues inevitable complications of having diabetes for over 30 years?
I knew I wouldn't be getting these answers from a doctor anytime soon – my appointment with the gastroenterologist is at least two months away. So, I did what I advise people not to do: I scoured the internet. There I found plenty of information on celiac and gut issues, gluten free vs. high fiber diets, and side effects of possible medications.
What I didn't find was a definitive answer about why a person with supposedly excellent diabetes care had developed these conditions.
And, as I shut the computer, I had to face the fact that I might never know. Just as I don't know why I inherited the gene that propelled me toward developing type 2 diabetes and two of my siblings had not.
So, what I've decided to do for the moment is to set my guilt to one side and concentrate on what I can do to manage my symptoms. After all, I figure, if there is one thing I do know how to do, it's live and work with a chronic disease.
I'm not happy about my situation. The idea of possibly adopting yet another restrictive diet is not appealing, but I tell myself I did it once and can do it again. In the meantime, as I wait to meet with the GI doctor, I'll do what I've always done: take my meds, eat healthfully, exercise, and reduce my stress.
That's all I can do.
It's not going to be easy. But if it means feeling better, I'm willing to try.
Tell us what you think of this post?
Important: The opinions expressed in WebMD Blogs are solely those of the User, who may or may not have medical or scientific training. These opinions do not represent the opinions of WebMD. Blogs are not reviewed by a WebMD physician or any member of the WebMD editorial staff for accuracy, balance, objectivity, or any other reason except for compliance with our Terms and Conditions. Some of these opinions may contain information about treatments or uses of drug products that have not been approved by the U.S. Food and Drug Administration. WebMD does not endorse any specific product, service or treatment.
Do not consider WebMD Blogs as medical advice. Never delay or disregard seeking professional medical advice from your doctor or other qualified healthcare provider because of something you have read on WebMD. You should always speak with your doctor before you start, stop, or change any prescribed part of your care plan or treatment. WebMD understands that reading individual, real-life experiences can be a helpful resource, but it is never a substitute for professional medical advice, diagnosis, or treatment from a qualified health care provider. If you think you may have a medical emergency, call your doctor or dial 911 immediately.