Having the Right Health Care Team Is Key to Managing Diabetes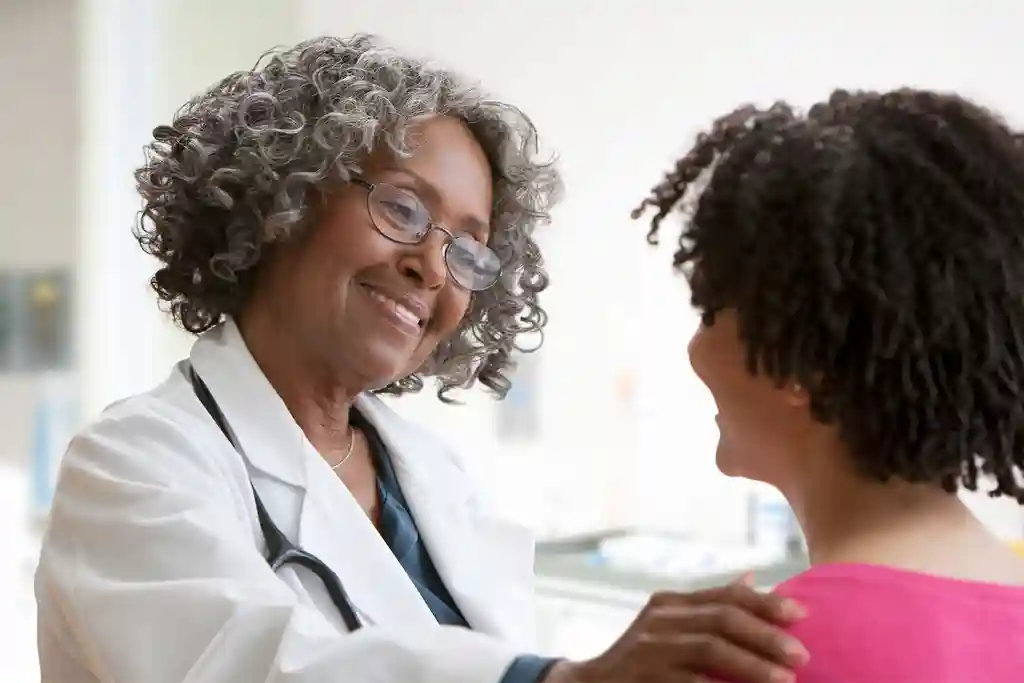 I went from having gestational diabetes to type 2 diabetes. I've been managing my diabetes for 15 years. This has been an emotional journey. It started out with me being in denial because I didn't want to come to terms with my disease. Next, it was dealing with the depression of trying to cope with having diabetes. Lastly, it was acceptance or coming to terms. I have diabetes, so I had to make changes in my life.
This is when I finally realized I had to make some major changes in my life to live with diabetes. I did a lot of research to see what information was available to help me understand what diabetes was all about. During this process, I learned I had to see several different medical professionals to aid in the success of my diabetes care and management. My health care team consisted of a nutritionist, primary care doctor, and registered nurse to check in with me regularly to monitor my progress.
This was a major change for me because I never had this much hands-on support for my health care in the past. However, I learned it was "absolutely necessary." The nutritionist taught me how to read food labels and told me about good carbs versus bad carbs. She taught me that carbs can turn into sugar, but carbs are necessary for a balanced meal.
She taught me the importance of choosing the right foods and portion control. She explained that when you overeat, it affects your glucose numbers. She taught me that getting proper rest is equally as important as making the right food choices. She said that exercise is a key element to managing diabetes, even if you only work out as little as 15 minutes a day.
Speaking with the nutritionist brought a level of comfort to my health care management because she was understanding. She wanted to ensure that I understood the seriousness of my disease and what could happen if I don't manage my diabetes. For example, she said I could be placed on insulin, I could have a heart attack or stroke, I could suffer from kidney failure or even go blind. Hearing how severe the adverse effects could be and wanting to be there for my son made me want to do the right thing so I can live. I knew this would take time and wouldn't happen overnight, but I was willing to make these changes.
My primary care doctor is Dr. Bejjenki Chary and he's phenomenal. He cares about his patients and he's invested in making sure I have the best health care team to manage my diabetes. What I appreciate about Dr. Chary is that he doesn't beat you up about what you did wrong or why you didn't exercise today. His approach is different, he works with you. Both of you are a team; you're in this together.
When I became diabetic, I didn't have this level of support. It was actually the opposite. I dreaded going to the doctor. In turn, I didn't do what I needed to do to manage my diabetes. Working with Dr. Chary inspired me to want to make a change, to do better, and to work hard.
When I started with Dr. Chary, my A1c was in the high 8s. Now it is 5.4. I must admit it took a while to get here, but the victory was I was able to achieve this very important milestone in my diabetes journey. I didn't know that I could do it. However, through the encouragement of Dr. Chary, his staff, and my health care team, I was able to achieve managing my diabetes. It feels good to know that I could do it. You can too!
It's hard work and you'll have setbacks. Some days you'll feel like you just don't want to do it. However, at the end of the day, you know you can't stay in the state of despair. You have to snap out of it and get back to the plan no matter what.
"We are fighting for our lives every day. However, we're not alone and a phenomenal health care team like mine can help save your life." If you are reading this post, I encourage you to call your doctor and ask for help managing your diabetes. Sometimes it is necessary to switch doctors. Don't allow that to deter you from getting the help and resources you need to save your life.
Photo Credit: Jose Luis Pelaez Inc / DigitalVision via Getty Images
Tell us what you think of this post?
Important: The opinions expressed in WebMD Blogs are solely those of the User, who may or may not have medical or scientific training. These opinions do not represent the opinions of WebMD. Blogs are not reviewed by a WebMD physician or any member of the WebMD editorial staff for accuracy, balance, objectivity, or any other reason except for compliance with our Terms and Conditions. Some of these opinions may contain information about treatments or uses of drug products that have not been approved by the U.S. Food and Drug Administration. WebMD does not endorse any specific product, service or treatment.
Do not consider WebMD Blogs as medical advice. Never delay or disregard seeking professional medical advice from your doctor or other qualified healthcare provider because of something you have read on WebMD. You should always speak with your doctor before you start, stop, or change any prescribed part of your care plan or treatment. WebMD understands that reading individual, real-life experiences can be a helpful resource, but it is never a substitute for professional medical advice, diagnosis, or treatment from a qualified health care provider. If you think you may have a medical emergency, call your doctor or dial 911 immediately.