Type 2 Diabetes and Your Vision: Why It Pays to Be Proactive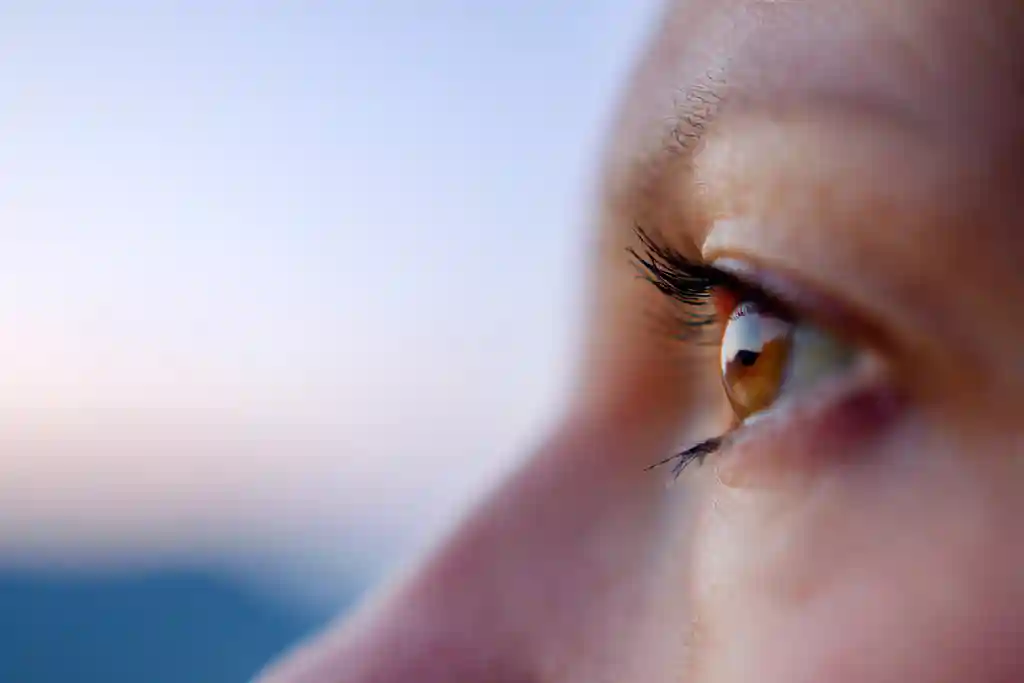 As a type 2 diabetes veteran, I like to believe that my hard work to control my blood sugars has paid off in that I've avoided most medical complications.
But that doesn't mean I've escaped scot-free. 
For example, while I have no signs of diabetic retinopathy, where high sugars damage vessels in the retina (the light-sensitive layer of cells in the back of the eye), I have had a few other type 2-related vision issues.
A few years back, for example, I noticed halos appearing around stoplights and my night driving taking a dive. Turned out that I had developed cataracts, where the normally clear lens in the eye clouds over. While the condition often affects people as they age, I was only 42.
More recently, an eye exam revealed high-pressure readings in my eyes that might mean a future diagnosis of glaucoma, a group of eye diseases that can damage the optic nerve. 
And while I prided myself on my excellent A1c, both conditions can be sparked by high blood sugars. 
Luckily, neither of these complications has proved problematic. Laser surgery removed both cataracts and zapped my formerly poor eyesight to 20/20. And so far, my glaucoma diagnosis remains at the stage of "wait and see."
But like everything about type 2, it pays to be proactive. To keep on top of possible vision issues, a yearly vision and retina check is a must. And if you ever notice unusual changes in your vision or pain in your eyes, call your doctor immediately. Prevention can save problems from getting worse, and in some cases, save your sight. 
Below are a few common eye issues connected to diabetes and a few symptoms to watch out for: 
Diabetic retinopathy. Unfortunately, this remains the leading cause of reduced vision and blindness. It happens when high sugars weaken the retina's blood vessels, which can lead to leaking vessels or the growth of new, abnormal vessels. Stay alert to floaters, blurred vision, distortion, and reduction in vision. 
Macular edema. The macula -- the retina's center that provides sharp, straight vision -- can swell due to leaky blood vessels caused by diabetes. Signs of this problem include blurred or distorted vision. 
Glaucoma. In one form of this disease, high sugar levels damage the retina's blood vessels and cause new, abnormal vessels to appear. When these new vessels grow on the eye's iris -- the colored part of the eye -- it can increase eye pressure and eventually damage your optic nerve. Symptoms might include seeing halos around lights, vision loss, or nothing at all. 
Cataracts. Elevated blood sugars can cause cataracts to develop and progress more quickly in people at a younger age. Common symptoms include blurry vision, faded colors, or problems with your night vision. Halos can appear around light sources, and everything from lamps to sunlight to headlights may seem too bright. You might also find you're having problems seeing clearly with your prescription glasses. 
When it comes to complications from having type 2, the best route is to keep your blood sugars under control. But as someone who has worked hard at this, I'm here to tell you that sometimes, sadly, complications may still occur. 
Yet, there are things you can do. Stay alert to vision changes; get a yearly eye and retinal exam. Keep working to lower your blood sugars, blood pressure, and cholesterol readings, all of which can worsen diabetic eye disease. Stop smoking. And wear shades to protect your eyes from the sun's harmful rays that can speed up cataract growth.
And breathe.
Learn, share, and connect with others on WebMD's Type 2 Diabetes Facebook Support Group.
Photo Credit: Ol'ga Panina / EyeEm via Getty Images
Tell us what you think of this post?
Important: The opinions expressed in WebMD Blogs are solely those of the User, who may or may not have medical or scientific training. These opinions do not represent the opinions of WebMD. Blogs are not reviewed by a WebMD physician or any member of the WebMD editorial staff for accuracy, balance, objectivity, or any other reason except for compliance with our Terms and Conditions. Some of these opinions may contain information about treatments or uses of drug products that have not been approved by the U.S. Food and Drug Administration. WebMD does not endorse any specific product, service or treatment.
Do not consider WebMD Blogs as medical advice. Never delay or disregard seeking professional medical advice from your doctor or other qualified healthcare provider because of something you have read on WebMD. You should always speak with your doctor before you start, stop, or change any prescribed part of your care plan or treatment. WebMD understands that reading individual, real-life experiences can be a helpful resource, but it is never a substitute for professional medical advice, diagnosis, or treatment from a qualified health care provider. If you think you may have a medical emergency, call your doctor or dial 911 immediately.