How I Was Diagnosed with Type 2 Diabetes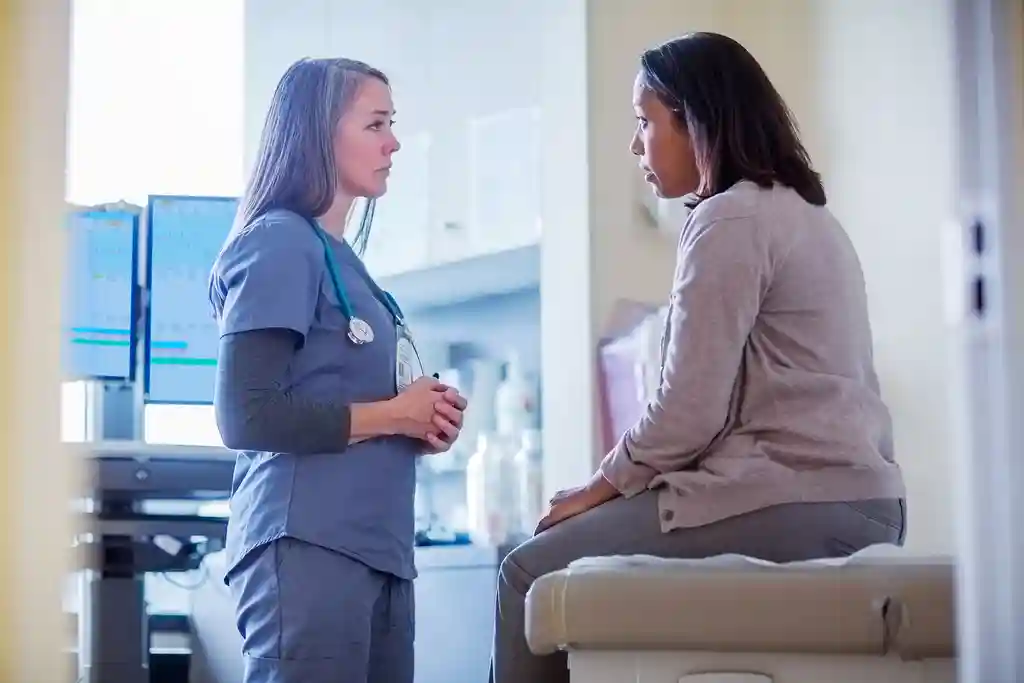 It was 2003 and I had made a decision to drop out of college to continue working full-time as a result of some financial troubles.  I was working at a plant as a quality control lab technician. I was going through a lot of mental and physical stress that got worse as the year progressed. 
Prior to 2003, I was enrolled in college and working full-time. The strain of life, along with my finances, began to weigh heavy on me and eventually caused me to make the critical decision of quitting school. In October of that year, my body began to feel tired and I felt pain all over my body. I dealt with the symptoms for about a month before my body began to shut down on me and one day, I noticed that it was difficult for me to stay awake. This happened for almost 24 hours. 
A friend of mine suggested that I go to the ER because I didn't look well. When I got there, they told me that my blood sugar level was about 550 and the doctor asked me if I knew that I had diabetes. I told him I had no idea, and he began explaining what was happening to me. 
I actually had a severe kidney infection as a result of high blood sugar levels over a prolonged period of time. Since I had no idea that I had diabetes and hadn't been treated as such, it began to affect my kidneys, which ultimately led me to the ER. On Nov. 29, 2003, I was diagnosed with type 1 diabetes and was told that the reason for my diagnosis of type 1 was because of my young age. I was 20 years old.
The diagnosis left me confused and devastated. I didn't know what to think because I thought diabetes was only for older adults. I spent 2 weeks in the hospital being treated for the kidney infection and learning what my treatment would be when I left there.  I was terrified of needles and didn't like the idea of having to take insulin injections and prick my fingers several times a day.
Life became so different for me, and I still struggled for a while to learn how to live with the chronic illness. After 5 years went by, I got pregnant with my son and found out that I was misdiagnosed. Initially, I was told that I had type 1 diabetes, but I really had type 2 diabetes. Again, I was confused and very frustrated, still not knowing the difference between the two types. I found out while I was pregnant that the treatment options for the two were different, and I may not have had to be immediately put on insulin at the time.
I also was told that my body was dealing with insulin resistance, and not a failure to produce insulin. So many emotions ran through my mind during my pregnancy, but my focus at that time was making sure that I gave birth to a healthy baby (and I did!). 
This made me think about all of the ER visits and other struggles that I experienced during my first 5 years after being diagnosed with type 1 diabetes -- why it seemed that the treatment I was prescribed wasn't working well for me, and how things could have possibly been different. Even today I still wonder, "How would life have been if I had received an accurate diagnosis?" Maybe all of this could have been avoided if I had known what questions to ask and the appropriate time to ask them. At that age, all I knew was that other family members had diabetes, but no one really talked about how to manage it. 
In cases like mine, the importance of diabetes education is truly imperative at every stage -- before, during, and after diagnosis.  
Learn, share, and connect with others on WebMD's Type 2 Diabetes Facebook Support Group.
Photo Credit: Cavan Images / Cavan via Getty Images
Tell us what you think of this post?
Important: The opinions expressed in WebMD Blogs are solely those of the User, who may or may not have medical or scientific training. These opinions do not represent the opinions of WebMD. Blogs are not reviewed by a WebMD physician or any member of the WebMD editorial staff for accuracy, balance, objectivity, or any other reason except for compliance with our Terms and Conditions. Some of these opinions may contain information about treatments or uses of drug products that have not been approved by the U.S. Food and Drug Administration. WebMD does not endorse any specific product, service or treatment.
Do not consider WebMD Blogs as medical advice. Never delay or disregard seeking professional medical advice from your doctor or other qualified healthcare provider because of something you have read on WebMD. You should always speak with your doctor before you start, stop, or change any prescribed part of your care plan or treatment. WebMD understands that reading individual, real-life experiences can be a helpful resource, but it is never a substitute for professional medical advice, diagnosis, or treatment from a qualified health care provider. If you think you may have a medical emergency, call your doctor or dial 911 immediately.