5 Ways to Eat More Mediterranean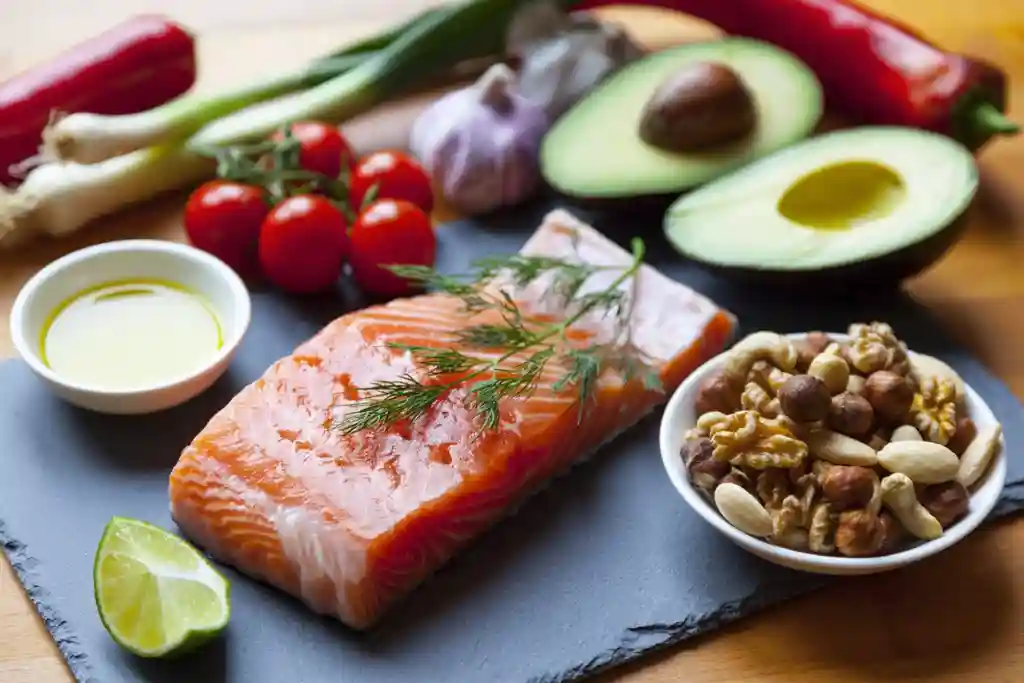 As a dietitian, I see a lot of fad diets come and go. A lot of them feel more like a punishment than a doable lifestyle (and have flimsy-at-best science to back them up).
But the Mediterranean Diet is the real deal. Instead of being a diet you go on and off, it's a pattern of eating -- and there's a lot of evidence to support its positive effects, like lower risk of cardiovascular disease and diabetes.
Even better, you don't have to count calories, endure lists of "foods to avoid," or seek out pricey ingredients. "It's surprisingly budget-friendly," says Serena Ball, a dietitian and co-author of Easy Everyday Mediterranean Diet Cookbook . "Many of the most-used Mediterranean ingredients are pantry staples including canned tuna, canned beans, canned tomatoes, olives, pasta, potatoes, onions, whole grains, plain yogurt, frozen fruits and vegetables."
Here are five simple ways to start eating more Mediterranean today:
Don't cut out carbs
So many diets slash carbohydrates, but healthy foods like whole grains, beans, fruit, and vegetables contain carbs too. Those foods pack antioxidants, fiber, vitamins, minerals, and energy. "Even white pasta provides some of the longest-lasting energy," says Ball.
Don't overcook your pasta, she says. Water-logged pasta has a higher glycemic index (which means you're hungry again quicker) than perfectly cooked 'al dente' pasta. So follow the box directions closely.
Cook with olive oil
Olive oil is a cornerstone of the Mediterranean Diet. It contains monounsaturated fats, a kind that's been linked to lower total cholesterol level and lower "bad" LDL cholesterol.
With so many choices, which kind should you buy? "We recommended looking for an extra-virgin olive oil that fits your budget, as it's the staple fat used in the bulk of Mediterranean recipes," says co-author Deanna Segrave-Daly, RD.
Season with citrus
Instead of reflexively reaching for the salt shaker, a squeeze of lemon can add lots of sodium-free flavor. "This pop of flavor may add the 'sparkle' that you're looking for, without more salt," says Ball. Citrus zest (the outer layer of the peel) delivers lots of flavor too. Use a microplane or simple vegetable grater to remove it.
Eat fish twice a week
Higher-fat fish like salmon and mackerel contain heart-healthy omega-3 fats, but all kinds of fish (and shellfish) are healthy protein sources. If you're intimidated by cooking fish, try microwaving it. "This way it's moist and hard to overcook, and fillets are usually done in less than 2 minutes," says Ball. Here's how: Place fish in a glass dish, add a few squirts of lemon juice, cover loosely with plastic wrap, and microwave in 30-second increments until done.
Include more yogurt
Start thinking of this healthy, fermented food as something beyond a sweet breakfast or snack, but also a savory ingredient you add to meals. Ball recommends choosing plain, 2% Greek yogurt. "Adding a swirl of tangy yogurt to spicy, veggie-forward, or meaty dishes makes all the flavors pop," she says.
Here's a trick for making a healthy mayo swap: Combine 1/2 cup of Greek yogurt with 1 tablespoon of extra virgin olive oil and 1/4 teaspoon of salt. Use it anywhere you would use mayonnaise, like egg salad, as a dip with raw veggies, over fish, or drizzled over roasted potatoes.
Eat veggies at every meal (even breakfast!)
Veggies aren't just for dinner. Focus on what veggies you can add to every meal, including breakfast (like greens and tomatoes in omelets). And remember that beans are veggies too. "We like to mash canned beans with avocado, a little olive oil, salt and pepper, and then spread it on toast for breakfast," says Segrave-Daly.
Tell us what you think of this post?
Important: The opinions expressed in WebMD Blogs are solely those of the User, who may or may not have medical or scientific training. These opinions do not represent the opinions of WebMD. Blogs are not reviewed by a WebMD physician or any member of the WebMD editorial staff for accuracy, balance, objectivity, or any other reason except for compliance with our Terms and Conditions. Some of these opinions may contain information about treatments or uses of drug products that have not been approved by the U.S. Food and Drug Administration. WebMD does not endorse any specific product, service or treatment.
Do not consider WebMD Blogs as medical advice. Never delay or disregard seeking professional medical advice from your doctor or other qualified healthcare provider because of something you have read on WebMD. You should always speak with your doctor before you start, stop, or change any prescribed part of your care plan or treatment. WebMD understands that reading individual, real-life experiences can be a helpful resource, but it is never a substitute for professional medical advice, diagnosis, or treatment from a qualified health care provider. If you think you may have a medical emergency, call your doctor or dial 911 immediately.