How to Handle Pandemic Weight Gain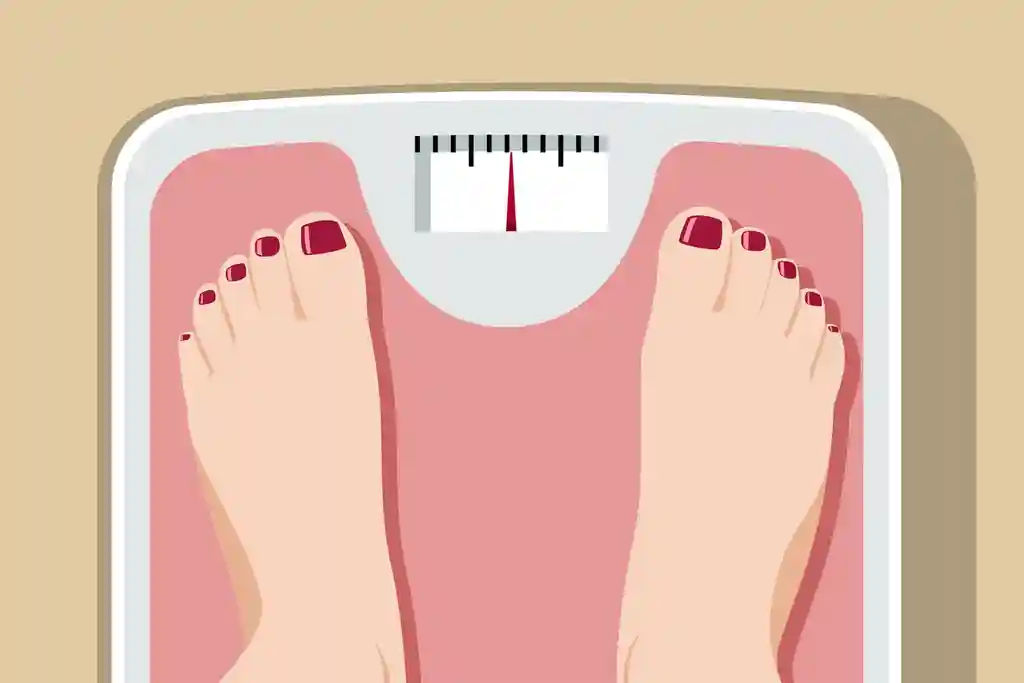 At the doctor's office recently, the nurse weighed me and said, "That's 5 pounds heavier than last time you were here."
I was taken aback -- not by the news, but that she'd actually made the comment.
"Well, the pandemic happened," I said. "I baked a lot this past year. And I guess I ate a lot too."
We both ended up chuckling about it. (Mine was nervous chuckling.) But I couldn't help but wonder how many other patients were on the receiving end of that kind of comment -- and how many didn't feel like laughing about it.
Last year, I urged you to not stress about lockdown weight gain. At the time, many of us thought we were in a short-term crisis, something that would alter our routines temporarily.
But as we head into another fall and winter that are feeling a lot like last year, you may feel like your body, habits, and physical and mental health have never fully returned to what they were before COVID. And that might feel frustrating. Here's some advice:
Make small adjustments. Some people have used this time to start new exercise regimens or overhaul their eating. If that's you, great. But for most of us, extreme changes will only add more stress in an already stressful time. Instead, make tinier, less painful changes that will still make a difference. For me, I scaled back my near-daily baking habit to weekends only and incorporated a couple lighter dinners each week to replace some of the heavier comfort food we were leaning on.
Find movement you enjoy. Movement is more important now than ever. I traded in boot camp workouts for Jazzercise and discovered that incorporating dance into my workouts made all the difference. Going to classes in person and virtually all through last year was vital for my physical and mental health. Walks with friends -- either in person or on video messaging apps -- were also a lifeline for me.
Plan ahead. As we're moving into fall and winter, think back at where you struggled the most last year. Do you need to make some healthy meals for the freezer, stock up on hand weights in case your gym closes, or book a future appointment with a dietitian or therapist?
Give yourself some grace. Even though we've had to adjust to these circumstances as a bizarre "new normal," there's nothing normal about it. We're all still living through a crisis, with stressful news that changes rapidly. Recognize this, give yourself credit for surviving this, and practice self-compassion. And if asking not to be weighed at the doctor's office would help, you have the right to do that too!
Photo Credit: Bablab/iStock via Getty Image
Tell us what you think of this post?
Important: The opinions expressed in WebMD Blogs are solely those of the User, who may or may not have medical or scientific training. These opinions do not represent the opinions of WebMD. Blogs are not reviewed by a WebMD physician or any member of the WebMD editorial staff for accuracy, balance, objectivity, or any other reason except for compliance with our Terms and Conditions. Some of these opinions may contain information about treatments or uses of drug products that have not been approved by the U.S. Food and Drug Administration. WebMD does not endorse any specific product, service or treatment.
Do not consider WebMD Blogs as medical advice. Never delay or disregard seeking professional medical advice from your doctor or other qualified healthcare provider because of something you have read on WebMD. You should always speak with your doctor before you start, stop, or change any prescribed part of your care plan or treatment. WebMD understands that reading individual, real-life experiences can be a helpful resource, but it is never a substitute for professional medical advice, diagnosis, or treatment from a qualified health care provider. If you think you may have a medical emergency, call your doctor or dial 911 immediately.