What Is the Gut Microbiome?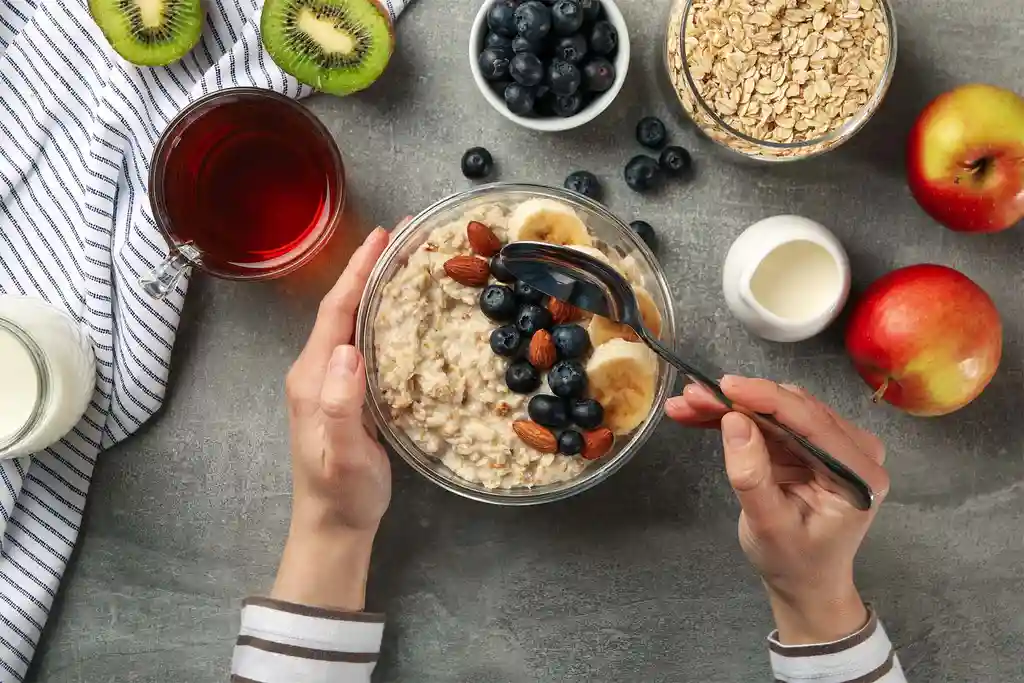 Your gut rumbles when you're hungry, turns when you're nauseated, and offers up wisdom when you trust it. But it also houses trillions of microbes that play a major role in your health. And what you eat, drink, and do every day impacts your gut, for better or for worse.
Your "gut microbiome" is the term for the variety of microorganisms living in your gastrointestinal tract, primarily in the intestines. This includes more than 1,000 kinds of bacteria. We typically think of bacteria as a bad thing, but there are beneficial kinds of bacteria in your gut that help your body digest what you eat, make vitamins, absorb nutrients like calcium, and crowd out harmful microbes that can cause illness.
The makeup of your gut microbiome affects your health in even bigger ways too, impacting your immunity, your risk for disease, and even your body weight and mental health. For example, people with conditions such as diabetes and inflammatory bowel disease may have less microbial diversity in their guts than those who don't. And a bacterial balance that tilts out of favor -- called gut dysbiosis -- may put you at higher risk for heart disease.
The key to a healthy microbiome is maintaining a good balance between helpful and harmful microbes. The good news: While your gut microbiome is developed at birth and impacted by genetics, it's not a static system. It's constantly changing, and there are a lot of things you can do to influence it.
Microbiome Makeover
We'll be taking a deeper dive into these topics in future posts, but here's a quick primer on ways to maximize the health of your microbiome:
Fit in fiber: Your body can't digest fiber -- but the beneficial bacteria in your gut can. These bacteria break down fiber to use for fuel, which helps them thrive. But most Americans get only about half the fiber they need every day. Try to work in high-fiber foods like oatmeal and beans, and swap breads and pastas made with white flour for whole-wheat versions.
Eat more plants: Fruits and vegetables are high in fiber and also polyphenols, natural plant compounds that healthy bacteria use for food. Berries, grapes, artichokes, and olives are all rich in polyphenols. (Coffee, tea, and dark chocolate are too!)
Include fermented foods: Fermented foods are gut-friendly because they're naturally preserved by bacteria, which populate your microbiome with even more beneficial bugs. Fermented foods include yogurt, miso, tempeh, and sauerkraut.
Be smart about antibiotics: Antibiotics can be necessary to fight infection, but they can also be overused. While antibiotics destroy harmful bacteria that cause illness, they also wipe out helpful bacteria in the process, and that can disrupt the makeup of the microbiome.
Take a probiotic: Supplements can deliver strains of good bacteria and help boost the healthy populations in your gut. They're especially valuable to take during a course of antibiotics -- or regularly if your diet doesn't contain probiotic-rich fermented foods.
Limit ultra-processed foods: These are foods that tend to be high in fat, sugar, sodium, additives, and come in a package (and unfortunately, they make up about 60 percent of the average American's diet). Diets high in ultra-processed foods are associated with unhealthy changes to the microbiome that could up the risk for disease. Some ultra-processed foods are a fact of life, but try to choose mostly whole, minimally processed foods for most meals and snacks.
Photo Credit: Arx0nt / Moment via Getty Images
Tell us what you think of this post?
Important: The opinions expressed in WebMD Blogs are solely those of the User, who may or may not have medical or scientific training. These opinions do not represent the opinions of WebMD. Blogs are not reviewed by a WebMD physician or any member of the WebMD editorial staff for accuracy, balance, objectivity, or any other reason except for compliance with our Terms and Conditions. Some of these opinions may contain information about treatments or uses of drug products that have not been approved by the U.S. Food and Drug Administration. WebMD does not endorse any specific product, service or treatment.
Do not consider WebMD Blogs as medical advice. Never delay or disregard seeking professional medical advice from your doctor or other qualified healthcare provider because of something you have read on WebMD. You should always speak with your doctor before you start, stop, or change any prescribed part of your care plan or treatment. WebMD understands that reading individual, real-life experiences can be a helpful resource, but it is never a substitute for professional medical advice, diagnosis, or treatment from a qualified health care provider. If you think you may have a medical emergency, call your doctor or dial 911 immediately.