What You Should Know About Lactose Intolerance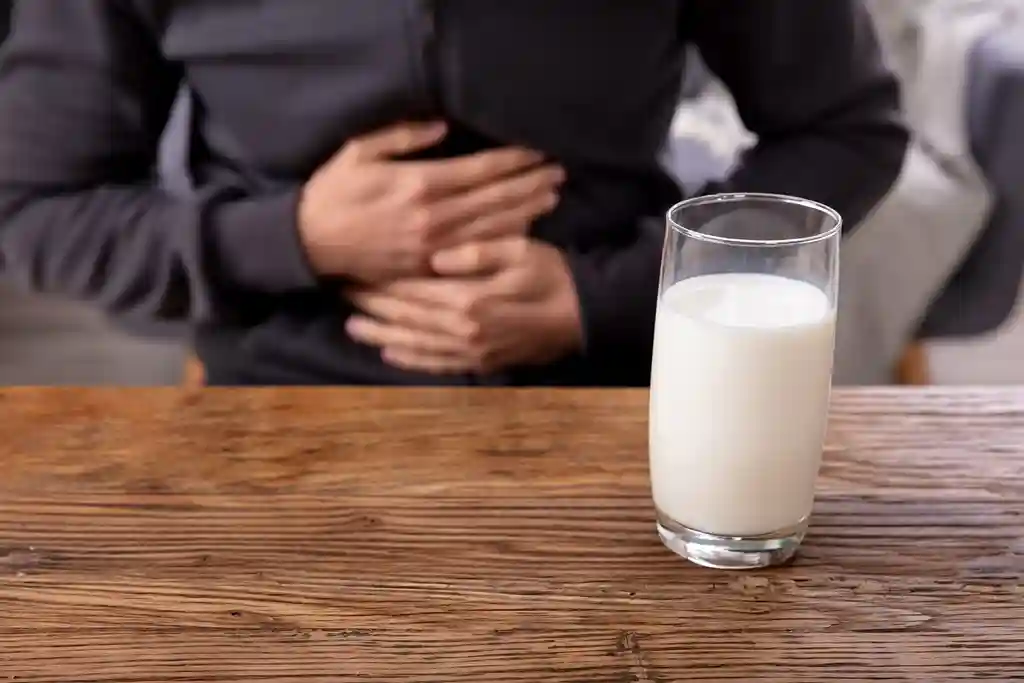 If you've ever doubled over in pain after eating ice cream or high-tailed it to the bathroom after drinking milk, you may have lactose intolerance. That happens when your body can't digest dairy products properly -- and you end up in a world of hurt.
Lactose is a natural sugar found in milk and milk products. Normally, after you eat or drink something that has it, an enzyme in your intestine called lactase breaks it down. But people with lactose intolerance don't make enough of this enzyme. So the undigested lactose ends up in the colon, where bacteria start to ferment it. That process can be very uncomfortable, causing symptoms like bloating, gas, pain, nausea, and diarrhea.
Here are some other things you should know about lactose intolerance:
Fact: Lactose intolerance is not a milk allergy.
Food allergies, like a milk or peanut allergy, are autoimmune conditions. People with a milk allergy can't have any milk or milk-containing products. Reactions can be severe and even fatal. If you have lactose intolerance, it means your body has a hard time digesting lactose -- and while you may have painful and disruptive symptoms, it's not life-threatening.
Fact: Some people are more likely to have it.
Natural levels of lactase decline as we age, so lactose intolerance may crop up as you get older. There also seems to be a genetic component. Some populations tend to have higher rates of it too, including Asian Americans, African Americans, and Mexican Americans.
Fact: Lactose intolerance can be diagnosed.
Get rid of all dairy products for a few weeks to see if your symptoms improve. For a more definitive answer, talk to your doctor. They will want to rule out other issues, like celiac disease. You can also take a blood test or breath hydrogen test. Both involve eating or drinking something with lactose, then checking your blood or breath for signs that you aren't digesting it properly.
Fact: Calcium is still important.
If you're cutting out (or greatly reducing) all dairy products, you'll want to be sure to include other foods that provide calcium, such as calcium-fortified nondairy milks like soy, tofu processed with calcium, kale, almonds, broccoli, and calcium-fortified cereal. It's important for kids who are avoiding dairy to get calcium from other sources while they're growing and building bone mass.
Fact: You may still be able to eat dairy.
It may take some trial and error to figure out what and how much you can handle, but some people with lactose intolerance can have some dairy, including small portions of milk, with no symptoms. Some people can handle yogurt, for example, since the bacteria in it have already broken down some of the lactose. Keep in mind that certain dairy products are lower in lactose than others. For instance, cheese, Greek yogurt, and even ice cream all contain less lactose than milk. You can also take lactase enzymes before eating dairy. Or look for special lactose-free dairy products, which have added lactase enzyme to make them easier to digest.
Photo Credit: AndreyPopov / iStock via Getty Images
Tell us what you think of this post?
Important: The opinions expressed in WebMD Blogs are solely those of the User, who may or may not have medical or scientific training. These opinions do not represent the opinions of WebMD. Blogs are not reviewed by a WebMD physician or any member of the WebMD editorial staff for accuracy, balance, objectivity, or any other reason except for compliance with our Terms and Conditions. Some of these opinions may contain information about treatments or uses of drug products that have not been approved by the U.S. Food and Drug Administration. WebMD does not endorse any specific product, service or treatment.
Do not consider WebMD Blogs as medical advice. Never delay or disregard seeking professional medical advice from your doctor or other qualified healthcare provider because of something you have read on WebMD. You should always speak with your doctor before you start, stop, or change any prescribed part of your care plan or treatment. WebMD understands that reading individual, real-life experiences can be a helpful resource, but it is never a substitute for professional medical advice, diagnosis, or treatment from a qualified health care provider. If you think you may have a medical emergency, call your doctor or dial 911 immediately.