Myths and Facts About Going Gluten-Free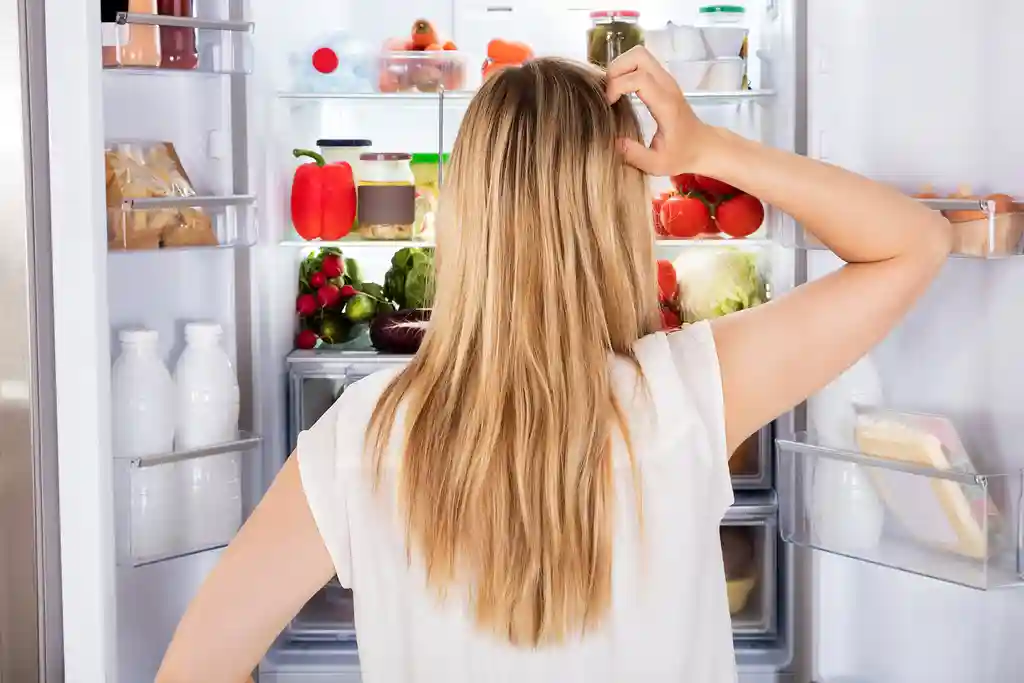 Gluten gives pizza crust that signature stretch and bread a satisfying chew. But it's also demonized by dieters and woefully misunderstood. These days, people falsely use "I'm cutting out gluten" as shorthand for "I'm eating healthy." Here are some of the biggest myths and facts around gluten, so you can figure out what's right for you.
Myth: Cutting out gluten means cutting out carbs.
Fact: Not all carbohydrates contain gluten. Gluten is a protein found in wheat, barley, rye, and related grains like spelt and farro. Many other grain foods such as rice, oats, and quinoa are naturally gluten-free. Carbohydrate-rich foods like fruit, plain yogurt, and vegetables like potatoes and corn don't naturally contain gluten either.
Myth: Everyone should cut out gluten.
Fact: Cutting out gluten permanently is necessary for people with celiac disease, an autoimmune disorder that causes damage to the walls of the small intestines when you eat gluten. Celiac may trigger symptoms like diarrhea and gas. It can also be totally asymptomatic. The damage interferes with your body's ability to absorb nutrients from food, which means it can lead to conditions like anemia, osteoporosis, and diabetes if left untreated. Your risk for celiac is higher if you have a family history. It's more common among people with European heritage, though anyone can get it.
Myth: Gluten-free products are healthier.
Fact: It's helpful that specially made gluten-free products are now widely available. But just because something is labeled "gluten free" doesn't mean it's wholesome and nourishing. It's sometimes used as a marketing gimmick, like when it's used for soda and corn chips. Gluten-free grain products like breads may be lower in fiber, since they're often made with rice flour. They may also lack the fortification with iron and folic acid that regular grain products have. These items are sometimes pricier, so if you don't need them, you might want to save your money.
Myth: A gluten-free diet can help you lose weight.
Fact:  Cutting out foods like pizza, bread, pasta, cakes, and cookies may lead to weight loss because you're cutting out large categories of foods. But most people replace those foods with gluten-free versions -- and in some cases, the swaps may be higher in calories. That's because manufacturers often add extra starch, fat, and sugar to help with taste and texture.
Myth: You should cut out gluten if you think you have celiac disease.
Fact: To diagnose celiac disease, your doctor can give you blood tests to look for certain antibodies and an intestinal biopsy to check for damage. But you shouldn't cut out gluten before those tests. That can skew the results and lead to a false negative. If you're diagnosed with celiac disease, you'll need to avoid any amount of gluten and check all labels for wheat, barley, and rye. Check the "Contains" statement as well: Grains that contain gluten are used in some food ingredients like starch. Look for oats labeled gluten free -- some brands may come into contact with gluten during processing. Ask your pharmacist about any medications you're taking. Some are made from wheat or barley.
Keep in mind that if your celiac tests are negative but you still think gluten is a problem, you might have something called non-celiac gluten sensitivity. You may not have intestinal damage, but you could still have symptoms like abdominal pain, bloating, gas, diarrhea, and even fatigue and brain fog after you eat gluten. There are no tests for gluten sensitivity, but getting rid of gluten for a couple of weeks and tracking your symptoms will help you figure out if you feel better without it.
Photo Credit: AndreyPopov / iStock via Getty Images Plus
Tell us what you think of this post?
Important: The opinions expressed in WebMD Blogs are solely those of the User, who may or may not have medical or scientific training. These opinions do not represent the opinions of WebMD. Blogs are not reviewed by a WebMD physician or any member of the WebMD editorial staff for accuracy, balance, objectivity, or any other reason except for compliance with our Terms and Conditions. Some of these opinions may contain information about treatments or uses of drug products that have not been approved by the U.S. Food and Drug Administration. WebMD does not endorse any specific product, service or treatment.
Do not consider WebMD Blogs as medical advice. Never delay or disregard seeking professional medical advice from your doctor or other qualified healthcare provider because of something you have read on WebMD. You should always speak with your doctor before you start, stop, or change any prescribed part of your care plan or treatment. WebMD understands that reading individual, real-life experiences can be a helpful resource, but it is never a substitute for professional medical advice, diagnosis, or treatment from a qualified health care provider. If you think you may have a medical emergency, call your doctor or dial 911 immediately.