African Americans and Eye Health – What Are Some Special Concerns?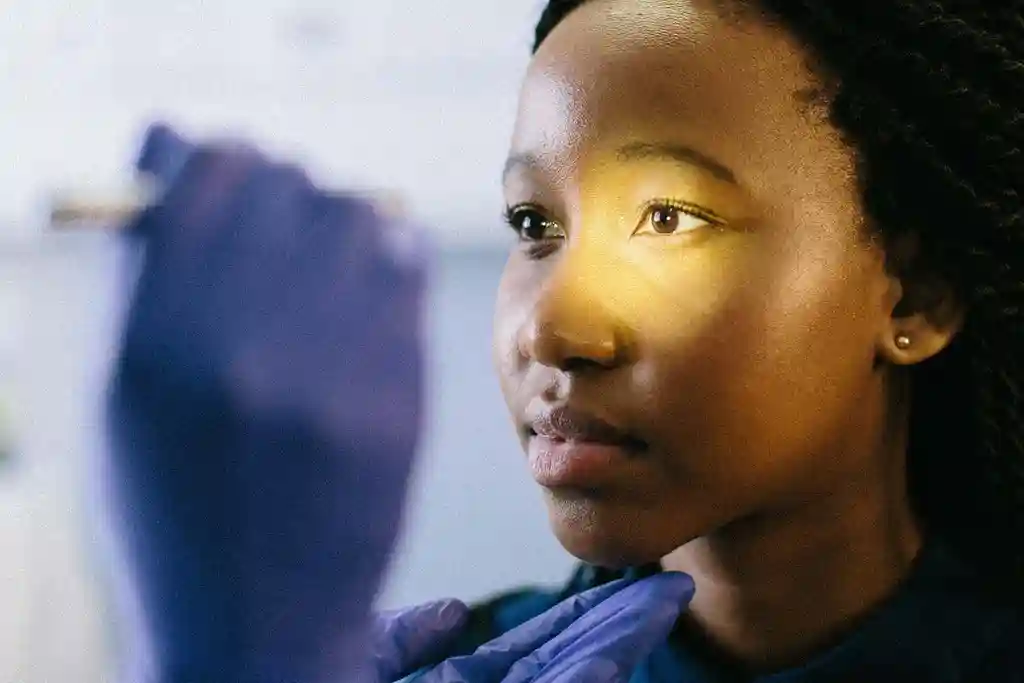 Recent health disparities from the pandemic have put a spotlight on the continued differences in access to care, health outcomes, and disease prevalence among Black and indigenous people of color.
We know that African Americans, in particular, have high rates of diabetes and hypertension, which predisposes them to many health problems, including those affecting the eyes.
Many of these problems involve diabetic retinopathy and hypertensive vascular changes that can lead to significant vision loss if not detected early and treated appropriately.
The Three Silent Killers Initiative, developed by the National Optometric Association, aims to educate people of color, especially African Americans, about the significant risk to general health from diabetes, hypertension, as well as glaucoma. All three conditions can rob you of your sight.
The eye and vision symptoms are usually "silent," in the sense that you don't know you have a problem until late in the course of the disease. Glaucoma continues to be a significant eye problem causing vision loss in African Americans, occurring at a rate of 3 to 6 times more than the general population, unfortunately leading to higher rates of blindness as well.
The National Eye Institute, through the National Eye Health Education Program (NEHEP),
also is putting significant emphasis on resources and campaigns to raise awareness and educate the public and African Americans about eye health through innovative social media and partner organizations.
Using community and faith-based platforms to ensure that consumers identify risk factors, family history, and environmental factors to reach target audiences is a primary focus of this program.
NEHEP understands that the education of all members of families is critical to success in a prevention model that encourages dialogue at all levels.
A variety of monthly health promotion materials with stimulating features urges all family members to take the journey together to maintain good vision throughout your lifetime.
Both of these programs educate around the premise that everyone should get periodic comprehensive eye exams, where their pupils are dilated and internal eye pressure is routinely measured, in order to assess and detect problems for early intervention before vision loss occurs
This remains the cornerstone of good eye health in the first detection of potential problems, getting proper eyeglass or contact lens measurements and prescriptions, and then individualized discussion and recommendations from eye care professionals.
Public health strategies require you to be a partner, and really the "quarterback," in managing your health, by taking charge of your individual needs and creating the playbook of how to remain healthy, especially for maintaining good eye and vision health.
But every quarterback needs a coach! Routine eye care can set the game in motion. Yet there is lots of assistance needed for a team approach. The best approach involves family members in discussions and letting your entire medical team know of health issues or concerns.
We know that medical conditions, especially among African Americans, can have ocular manifestations. So the healthier your body, the healthier your eyes!
Photo Credit: shaun / E+ via Getty Images
Tell us what you think of this post?
Important: The opinions expressed in WebMD Blogs are solely those of the User, who may or may not have medical or scientific training. These opinions do not represent the opinions of WebMD. Blogs are not reviewed by a WebMD physician or any member of the WebMD editorial staff for accuracy, balance, objectivity, or any other reason except for compliance with our Terms and Conditions. Some of these opinions may contain information about treatments or uses of drug products that have not been approved by the U.S. Food and Drug Administration. WebMD does not endorse any specific product, service or treatment.
Do not consider WebMD Blogs as medical advice. Never delay or disregard seeking professional medical advice from your doctor or other qualified healthcare provider because of something you have read on WebMD. You should always speak with your doctor before you start, stop, or change any prescribed part of your care plan or treatment. WebMD understands that reading individual, real-life experiences can be a helpful resource, but it is never a substitute for professional medical advice, diagnosis, or treatment from a qualified health care provider. If you think you may have a medical emergency, call your doctor or dial 911 immediately.