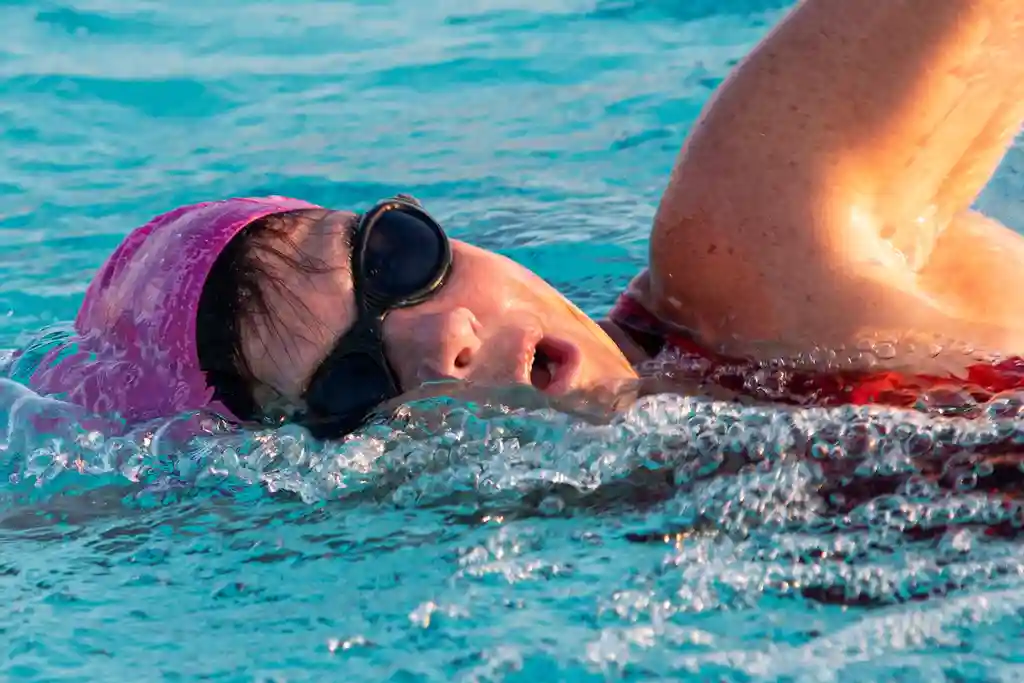 Keeping a fit body through physical activity (and diet) is important to lead a long, healthy life, but did you know regular, moderate exercise can help keep your eyes healthy, too? This area has been the focus of studies for a lot of research lately.   
We know the benefits consistent physical exercise has on your cardiovascular system from a protection standpoint, not to mention on your well-being, but we're also beginning to learn that it can have a protective effect on your eyes as well. While scientists are still learning how the human eye is protected by exercise, new studies are now strengthening the recommendations for regular exercise. 
Glaucoma is an eye disease that causes damage to the optic nerve usually because of increased eye pressure. There are a few risk factors for developing glaucoma like age, race, and family history. Recent research has shown that eye pressure/glaucoma may be influenced by exercise, which may create neuroprotection and neurorecovery. What this means is not only can physical exercise decrease eye pressure, but it may also help to protect the optic nerve and allow some nerve fibers to recover by improving blood flow.
It's well documented that physical exercise is also an important management tool for controlling diabetes. Scientists think that improving blood flow also helps reduce the risk of complications from diabetic retinopathy, especially the more severe form where bleeding occurs. Unfortunately, this form and diabetic macular edema can cause high rates of visual impairment, especially in working-age adults.
Keeping your A1c low through diet and exercise remains the cornerstone for staving off severe eye complications from diabetes. If you have already suffered irreversible vision loss or impairment from diabetic eye disease, discuss with your eye doctor your next steps. They may refer you to a vision rehabilitation specialist or a local agency that can help you with resources and strategies to continue functioning independently. 
Another common disease affecting older adults that can alter blood flow and retinal bleeding is age-related macular degeneration or AMD.  Wet AMD symptoms include spots in your central vision or complaints that straight lines appear wavy and distorted, affecting your ability to read.
Most people will be getting periodic eye injections to help control the bleeding and prevent new vessel growth.  Dry AMD symptoms include washed-out colors and difficulty seeing fine details. Objects in your central vision may appear distorted and faded.
About 80% of the people diagnosed with AMD will have dry AMD. Exercise may have a role in helping to prevent and reduce the development of AMD.  We know there are important dietary factors that can help slow progression as well. 
How much exercise do you need? We don't exactly know how much for eye health, but the American Heart Association recommends at least 150 minutes of moderate aerobic exercise per week (which could be 30 minutes, 5 days a week). 
Activities could be easy and fun, including brisk walking, cycling, swimming, and even dancing! Yard work can also count such as shoveling, raking, mowing the lawn, and gardening. The key is consistency.  Protect your health and your eyes through regular exercise! 
Tell us what you think of this post?
Important: The opinions expressed in WebMD Blogs are solely those of the User, who may or may not have medical or scientific training. These opinions do not represent the opinions of WebMD. Blogs are not reviewed by a WebMD physician or any member of the WebMD editorial staff for accuracy, balance, objectivity, or any other reason except for compliance with our Terms and Conditions. Some of these opinions may contain information about treatments or uses of drug products that have not been approved by the U.S. Food and Drug Administration. WebMD does not endorse any specific product, service or treatment.
Do not consider WebMD Blogs as medical advice. Never delay or disregard seeking professional medical advice from your doctor or other qualified healthcare provider because of something you have read on WebMD. You should always speak with your doctor before you start, stop, or change any prescribed part of your care plan or treatment. WebMD understands that reading individual, real-life experiences can be a helpful resource, but it is never a substitute for professional medical advice, diagnosis, or treatment from a qualified health care provider. If you think you may have a medical emergency, call your doctor or dial 911 immediately.