Best Foods for Heart Health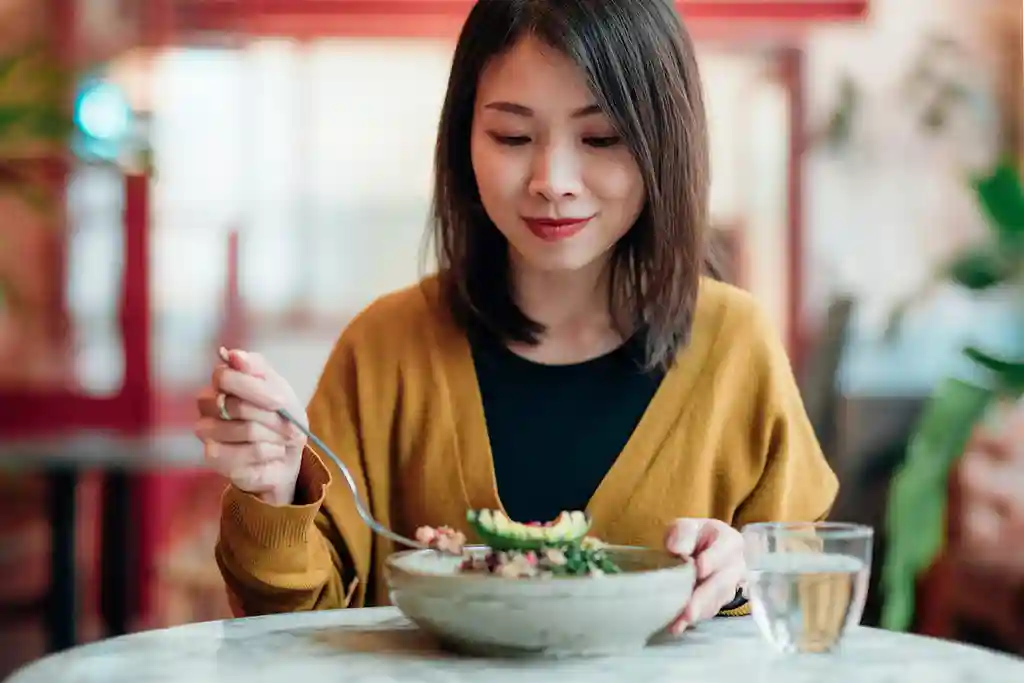 The best foods for your heart are fresh or lightly processed and packed with nutrients. You'll reap the most benefits from heart-friendly foods when you regularly include them in a balanced eating plan that's low in sodium and added sugars and promotes a healthy weight for you. Here are some top picks, and how to enjoy them.
Plain fat-free yogurt. Plain fat-free yogurt packs potassium, magnesium, and calcium, minerals that promote normal blood pressure. High blood pressure puts excessive stress on the heart by causing arteries to narrow, making it work harder to pump blood. Mix yogurt with fresh fruit, season it with herbs for a vegetable dip, and add it to smoothies.
Walnuts. Nuts are notable for their beneficial plant compounds called phytonutrients, heart-healthy fat, and fiber, and they are naturally low in sodium. A recent study involving older adults found that eating ½ cup of walnuts daily for 2 years significantly decreased blood cholesterol levels. High cholesterol in your blood can lead to fatty deposits that may cause a heart attack. Snack on walnuts instead of chips, and add them to smoothies, salads, and oatmeal.
Beans (legumes): In addition to potassium and phytonutrients, beans supply both types of fiber, each key to heart health. Soluble fiber helps prevent high cholesterol in the blood, and insoluble fiber helps to keep you fuller for longer, lowering the chances of being overweight, which is a risk factor for heart issues. Add beans to soups, salads, chili, curry dishes, and use them in burgers. Rinse canned beans to reduce the sodium by more than 40%.
Soy. Soy foods, such as tofu, edamame, and tempeh, are rich in several nutrients that benefit the heart, including phytonutrients called isoflavones. Research has shown that people who ate just one serving of tofu weekly had a 19% lower risk for heart disease than those who rarely consumed it. Other sources of isoflavones include edamame, tempeh, garbanzo beans, pistachios, and peanuts. Enjoy tofu or tempeh in stir-fry dishes, and snack on roasted edamame, pistachios, or peanuts.
Quinoa. It stands out for its magnesium content: One cup of cooked quinoa satisfies about a third of an adult's suggested daily intake. In addition to its role in normalizing blood pressure, magnesium tamps down inflammation in the body, which is good because constant inflammation contributes to clogging in arteries that impedes blood flow to the heart. Quinoa is also a source of potassium, fiber, and high-quality plant protein. Enjoy quinoa in grain bowls and salads, as a side dish, and as a breakfast cereal.
Seafood: Not only is seafood relatively low in harmful saturated fat, it harbors omega-3 fats that promote a steady heartbeat, reduce blood pressure and inflammation, and enhance blood vessel function, as well as magnesium and potassium. Eating patterns that include 8 ounces of seafood a week are linked to a lower risk of cardiac problems, even in people who already have heart disease. Canned and pouched tuna and salmon are economical ways to include seafood and can be used to make sandwiches, salads, pasta dishes, and burgers. Plain canned, frozen, and fresh seafood are equally as healthy.
Spinach. Spinach (and other leafy greens) supplies nitrates, compounds that your body converts to nitric oxide to promote blood flow and normalize blood pressure, both of which reduce stress on the heart. Spinach also contains phytonutrients, fiber, and folate, a B vitamin that protects blood vessels from dangerous clots. Sauté spinach in olive oil with garlic and onions, and add it to soups, salads, and pasta dishes.
Berries. Eating berries on a regular basis is linked to less heart disease. Phytonutrients called anthocyanins provide berries with their color and protect us, too. Large studies have found that people who consume the most anthocyanins (largely from berries) reduced their risk of high blood pressure and heart attacks, compared to those consuming the lowest amounts. Plain berries are naturally sweet and provide fiber and potassium. Top your cereal with berries, add them to plain yogurt, use fresh berries instead of sugary jelly or jam, and puree berries as a stand-in for maple syrup. 
Photo Credit: Oscar Wong / Moment via Getty Images
Tell us what you think of this post?
Important: The opinions expressed in WebMD Blogs are solely those of the User, who may or may not have medical or scientific training. These opinions do not represent the opinions of WebMD. Blogs are not reviewed by a WebMD physician or any member of the WebMD editorial staff for accuracy, balance, objectivity, or any other reason except for compliance with our Terms and Conditions. Some of these opinions may contain information about treatments or uses of drug products that have not been approved by the U.S. Food and Drug Administration. WebMD does not endorse any specific product, service or treatment.
Do not consider WebMD Blogs as medical advice. Never delay or disregard seeking professional medical advice from your doctor or other qualified healthcare provider because of something you have read on WebMD. You should always speak with your doctor before you start, stop, or change any prescribed part of your care plan or treatment. WebMD understands that reading individual, real-life experiences can be a helpful resource, but it is never a substitute for professional medical advice, diagnosis, or treatment from a qualified health care provider. If you think you may have a medical emergency, call your doctor or dial 911 immediately.