Worst Foods for Heart Health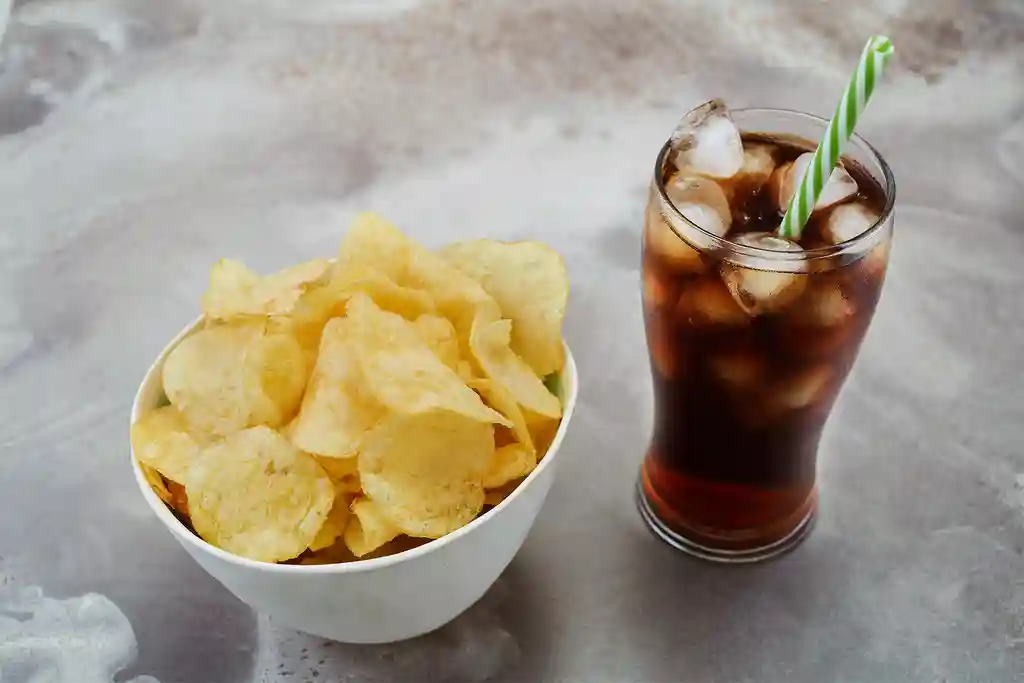 The worst foods for your heart are packed with harmful fats, sodium, and added sugar. No single food can ruin an otherwise balanced eating plan, but a steady diet of these, and other poor choices, can harm your heart health in the long run.
Processed meats: Hot dogs, bacon, sausage, and salami are among the processed meats to avoid. One recent study found that eating as little as 5 ounces of processed meat weekly was linked to a nearly 50% greater chance of cardiovascular disease and death, as compared to eating no processed meat. Many processed meats -- which are produced by curing, salting, and smoking -- supply sodium and saturated fat. Excess salt consumption raises blood pressure, and high intakes of saturated fat increase the concentration of low-density lipoprotein (LDL) cholesterol, a culprit in clogged arteries that prevent blood flow to the heart. Limit the likes of ham, bologna, and salami to once a week, or even less.
Coconut oil. This product has a health halo that it doesn't deserve. Despite what you may have heard, coconut oil has a negative effect on your arteries and heart health. A review of research studies shows that using coconut oil results in much higher LDL cholesterol, as compared to oils with less saturated fat, such as canola. Although all oils have saturated fat in them, coconut oil takes the cake. A tablespoon of coconut oil contains 11 grams of saturated fat -- half of the suggested daily amount on a 2,000-calorie eating plan -- while the same amount of canola oil supplies about 1 gram of saturated fat. Stick with canola, corn, olive, safflower, and sunflower oils for cooking and dressings.
Deep-fried foods. Fried fish and chicken, mozzarella sticks, french fries, and doughnuts are delicious, but they spell trouble because they're often prepared in partially hydrogenated oils (PHOs), which are major sources of trans fat. PHOs are banned in packaged products but may still be found in restaurant and bakery foods. Trans fat boosts levels of LDL cholesterol and reduces beneficial high-density lipoprotein cholesterol (HDL) in your blood, setting the stage for plaque buildup in arteries. Trans fat is also found naturally in fatty meats and dairy products, but in very small amounts. Make healthier baked or pan-fried versions of your favorite restaurant fare at home.
Sugary drinks. Sugary beverages, such as coffee concoctions, energy drinks, and regular soda, are the number one source of added sugar in the American diet. While sugar can be part of a balanced eating plan, large amounts spell trouble for heart health, especially when paired with saturated fat or trans fat in beverages and pastries. An excess of table sugar, honey, maple syrup, and other added sugars can raise blood pressure and cause weight gain. Too much added sugar also increases your odds of chronic inflammation, type 2 diabetes, and fatty liver disease, all of which raise the risk for heart disease. Experts suggest you get no more than 10% of your total calories from added sugar, which amounts to about 50 grams -- or 12 teaspoons -- of table sugar daily on a 2,000-calorie eating plan. Curb added sugar by cutting back on flavored syrups in coffee drinks and sipping on club soda mixed with a splash of fruit juice instead of sugary soda.
Canned soup. A single serving of many canned soups supplies more than a third of the suggested daily sodium for adults -- 2,300 milligrams for those without high blood pressure. Excess sodium in the bloodstream increases pressure on blood vessels, often stretching them and encouraging clogging. Due to aging, nearly every American adult will develop high blood pressure during their lifetime, which is all the more reason to adjust to a lower sodium intake. Opt for canned soups that supply no more than 480 milligrams of sodium per serving, and preferably less. In addition to sodium, creamy soups such as chowders and bisques can dish out between 25% and 50% of your daily saturated fat. Select lower-sodium soups with less than 3 grams of saturated fat per serving. 
Snack chips. Snack chips are ultra-processed foods. For the most part, they're stripped of nutrients essential to heart health, including fiber, vitamins, minerals, and phytonutrients, which are heart-healthy plant compounds. Research links ultra-processed foods like snack chips with extra weight and high blood pressure, which contribute to heart disease risk. Chips also contain sodium and saturated fat, and because they, and other ultra-processed foods like cookies, candy, and granola bars, go down so easily, it's easy to eat too much. Snack on ¼ cup of unsalted or lightly salted peanuts instead of chips. Peanuts are satisfying, and they supply heart-healthy fat, protein, fiber, and other nutrients your heart requires.
Photo Credit: bombuscreative / iStock / Getty Images Plus via Getty Images
Tell us what you think of this post?
Important: The opinions expressed in WebMD Blogs are solely those of the User, who may or may not have medical or scientific training. These opinions do not represent the opinions of WebMD. Blogs are not reviewed by a WebMD physician or any member of the WebMD editorial staff for accuracy, balance, objectivity, or any other reason except for compliance with our Terms and Conditions. Some of these opinions may contain information about treatments or uses of drug products that have not been approved by the U.S. Food and Drug Administration. WebMD does not endorse any specific product, service or treatment.
Do not consider WebMD Blogs as medical advice. Never delay or disregard seeking professional medical advice from your doctor or other qualified healthcare provider because of something you have read on WebMD. You should always speak with your doctor before you start, stop, or change any prescribed part of your care plan or treatment. WebMD understands that reading individual, real-life experiences can be a helpful resource, but it is never a substitute for professional medical advice, diagnosis, or treatment from a qualified health care provider. If you think you may have a medical emergency, call your doctor or dial 911 immediately.